To add inventory costs to a work order, go to the "Costs" tab, and make your selections, as shown in the image below then SAVE.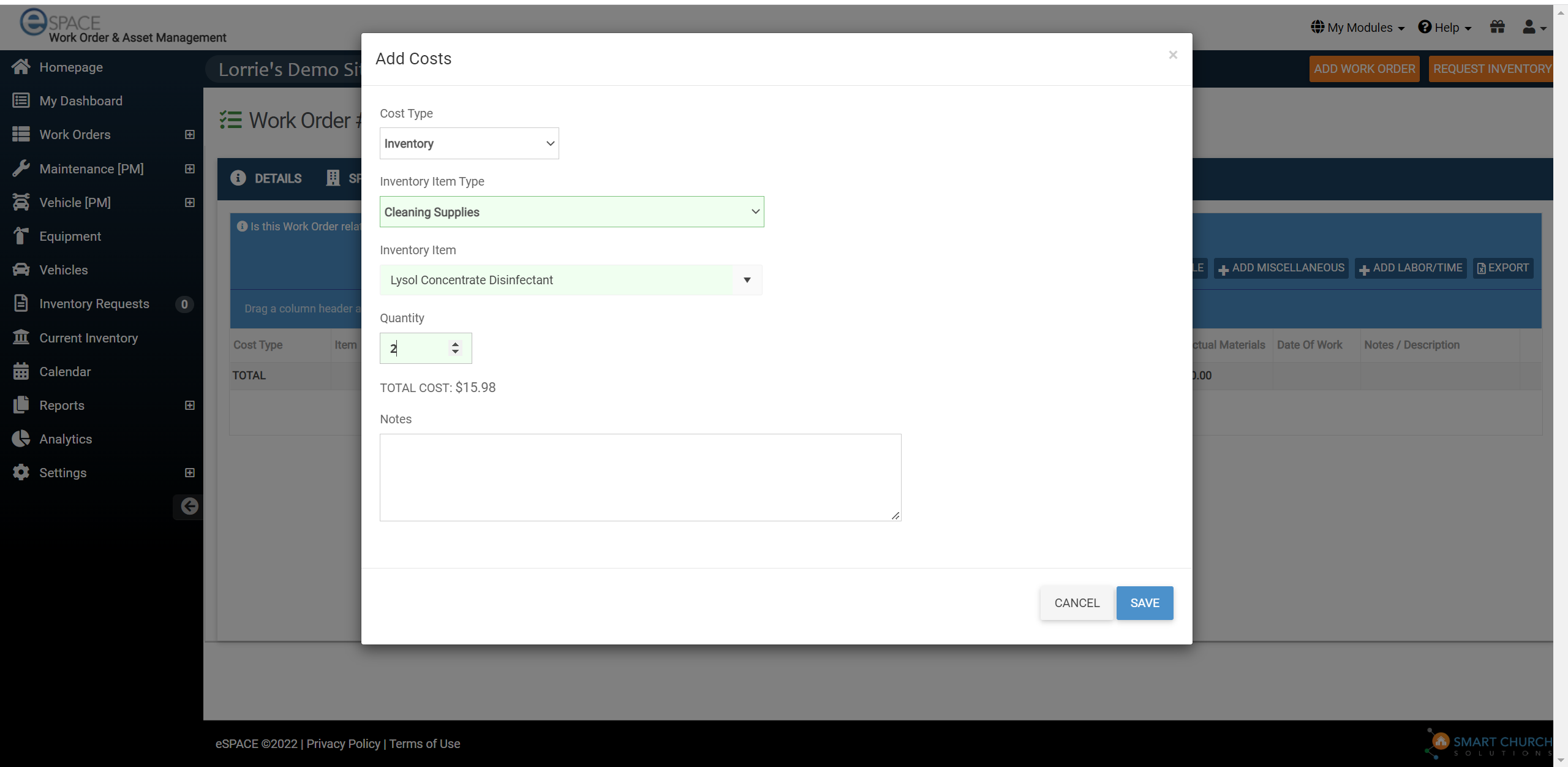 Once the inventory has been added, you will see the costs included within the work order.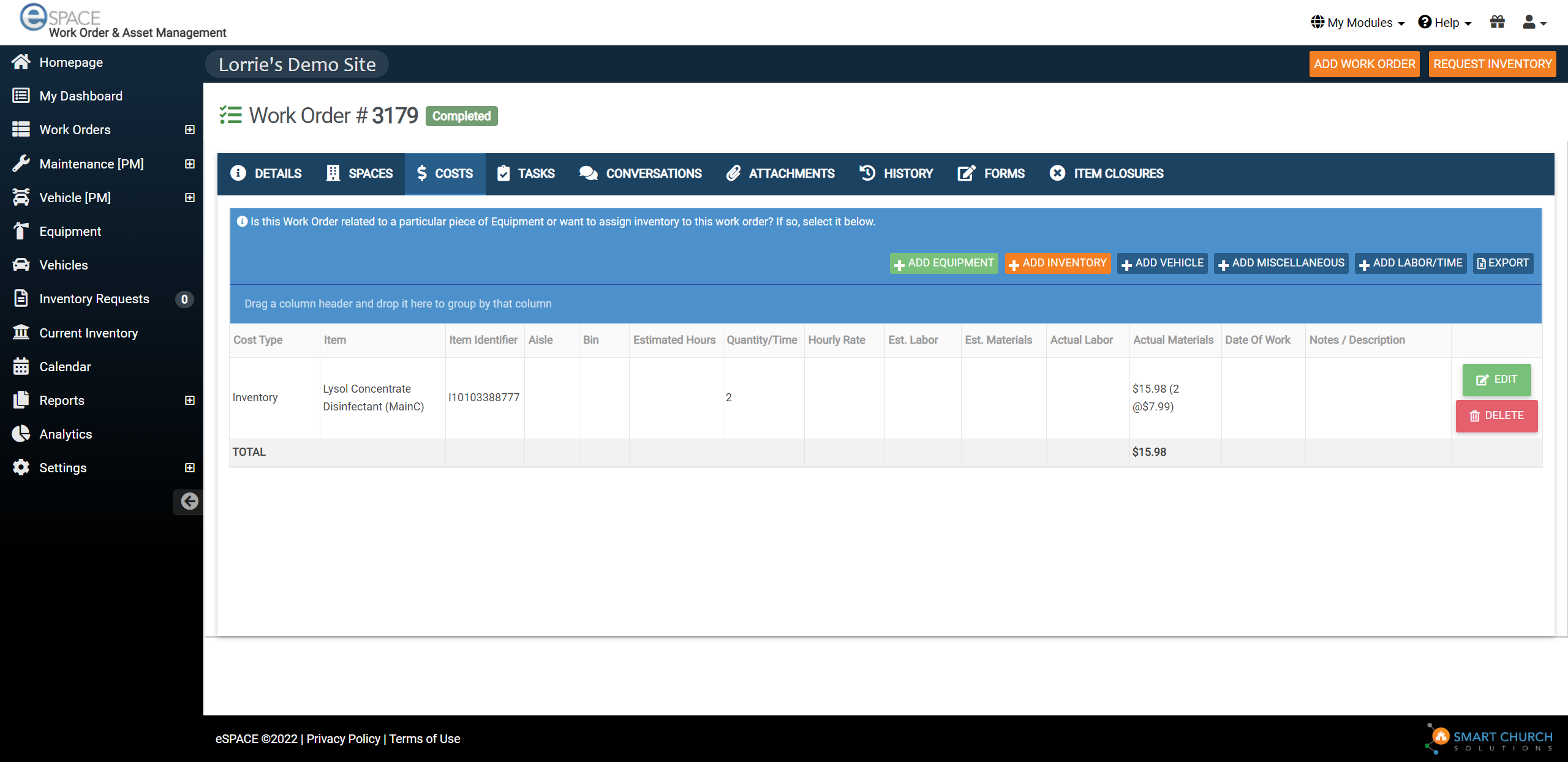 IMPORTANT NOTE:
Inventory will be deducted from the quantity-on-hand based on your organizational settings selected. Within Settings>Advanced>Work Order Workflow and the "