eSPACE is available as a native Mobile App!
Use one of these links to go to eSPACE in the Apple App Store or eSPACE in the Google Play Store, then download. You can also scan one of these codes with your device to be taken there.
Once installed, launch the app and log in with your normal eSPACE credentials.
Enter your email
Enter your password
Hit Sign In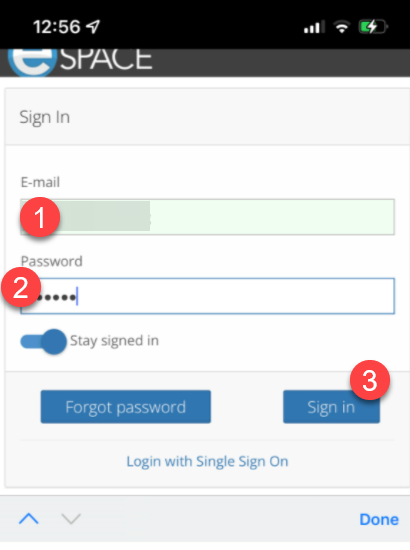 Choose to Allow Notifications to take advantage of Push Notifications
Push notifications
These are received front and center on your device and can convey real-time updates, transactional messages, reminders, and more all about eSPACE
You can adjust push notification settings on the desktop version. However, you must actually log in to the app in order for push notifications to start working (regardless of your settings).
App Navigation
Navigate through the following items at the bottom of the app:
Go to Event Scheduler to manage Events and their workflow
Go to Work Orders to manage manage Work Orders and their workflow
Go to Profile to manage your Profile
Go to Notifications to manage your Notifications including Push Notifications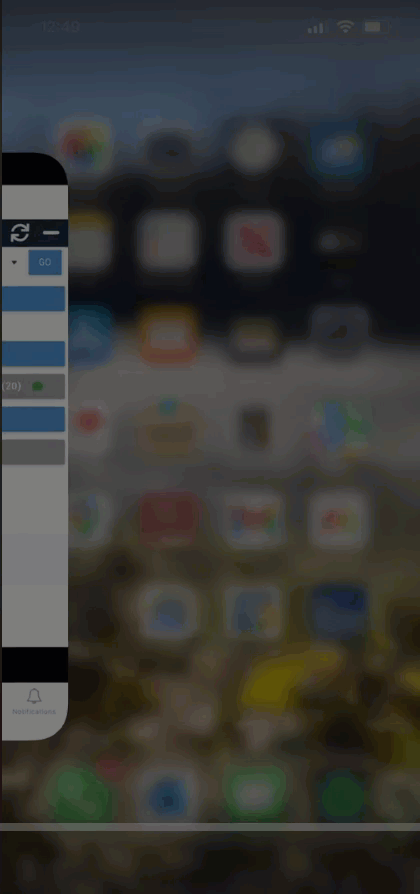 With notifications allowed, you will also have a badge counter that appears on the app