This feature is for the organization that wants to prevent its Users from entering an event that is less than a certain number of days before the Event Start Date/Time (e.g. no events created within 3 days)
Go to the left navigation bar>Settings>Advanced>General>EVENT CREATION and find the following setting:

Once you toggle this setting on you can elect to limit an Admin to this restriction by toggling the button next to arrow #1 OR leave it off (as shown) to allow an Admin to override this setting. You will enter the number of days for this restriction next to arrow #2.

Now when Users go to enter an event, the dates are not available to select from the Date Selector
(e.g. Today is August 12, and you can see the first available date is August 15)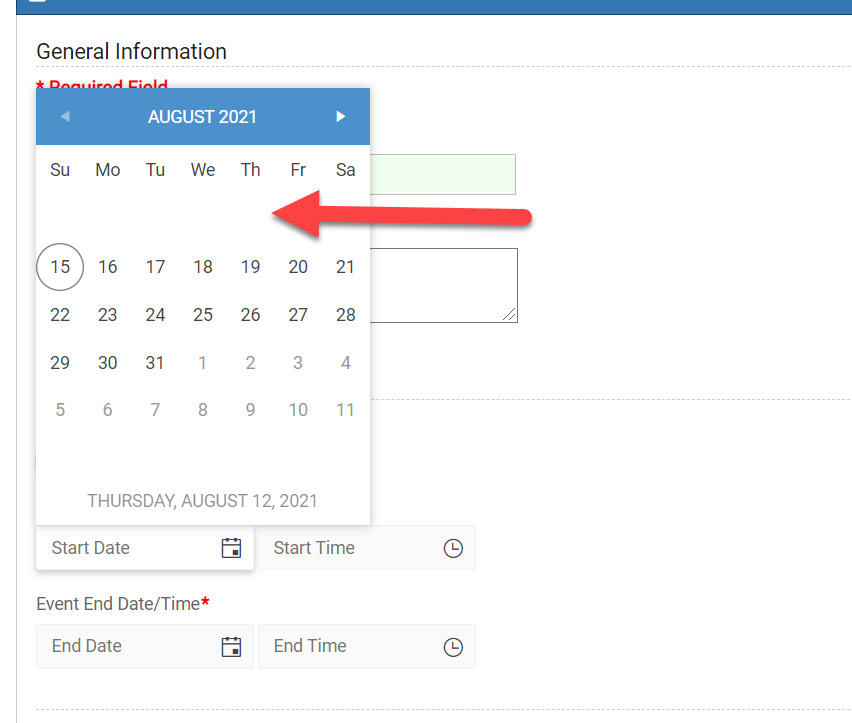 In addition, if manually entering the date, the User will see the following error upon hitting Save & Proceed: