Use this feature to update a Google Calendar directly from eSPACE instead of as a subscribed calendar!
Go to the left navigation bar>Settings>Other>Integrations>Google Calendar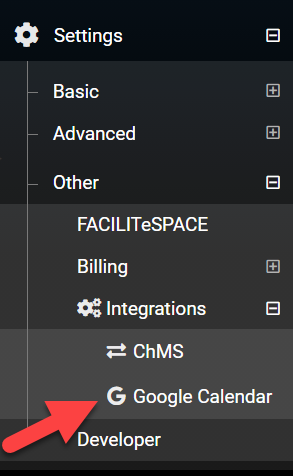 Once there, click Link Google Calendar.

You will then be taken to Sign-in and Link your Google Account.
NOTE: This feature is at the Organizational level so only link a Google Account you want others to have access to use (probably not a personal one)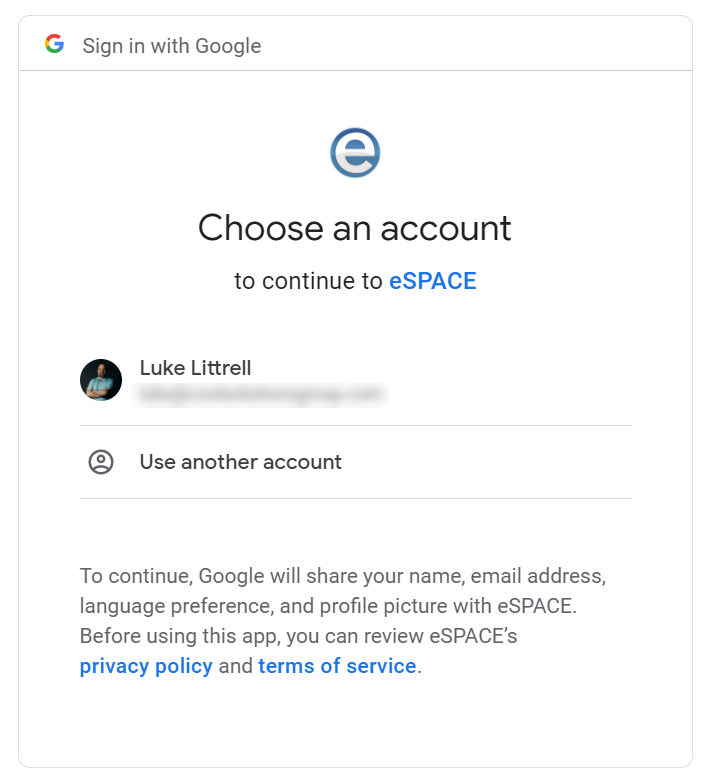 After selecting your Google Account, you will be prompted to Allow the following permissions from eSPACE:
View and Edit events on all your Calendars
See and Download and Calendar you can Access using your Google Calendar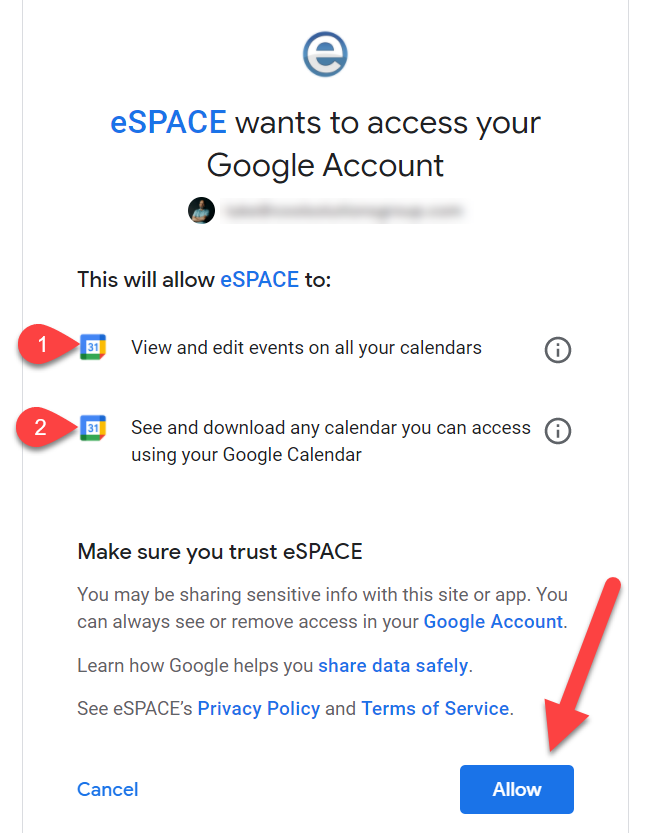 You will now see your Google Account credentials in eSPACE!

Now, you can navigate over to your Google Calendar and choose to Add other calendars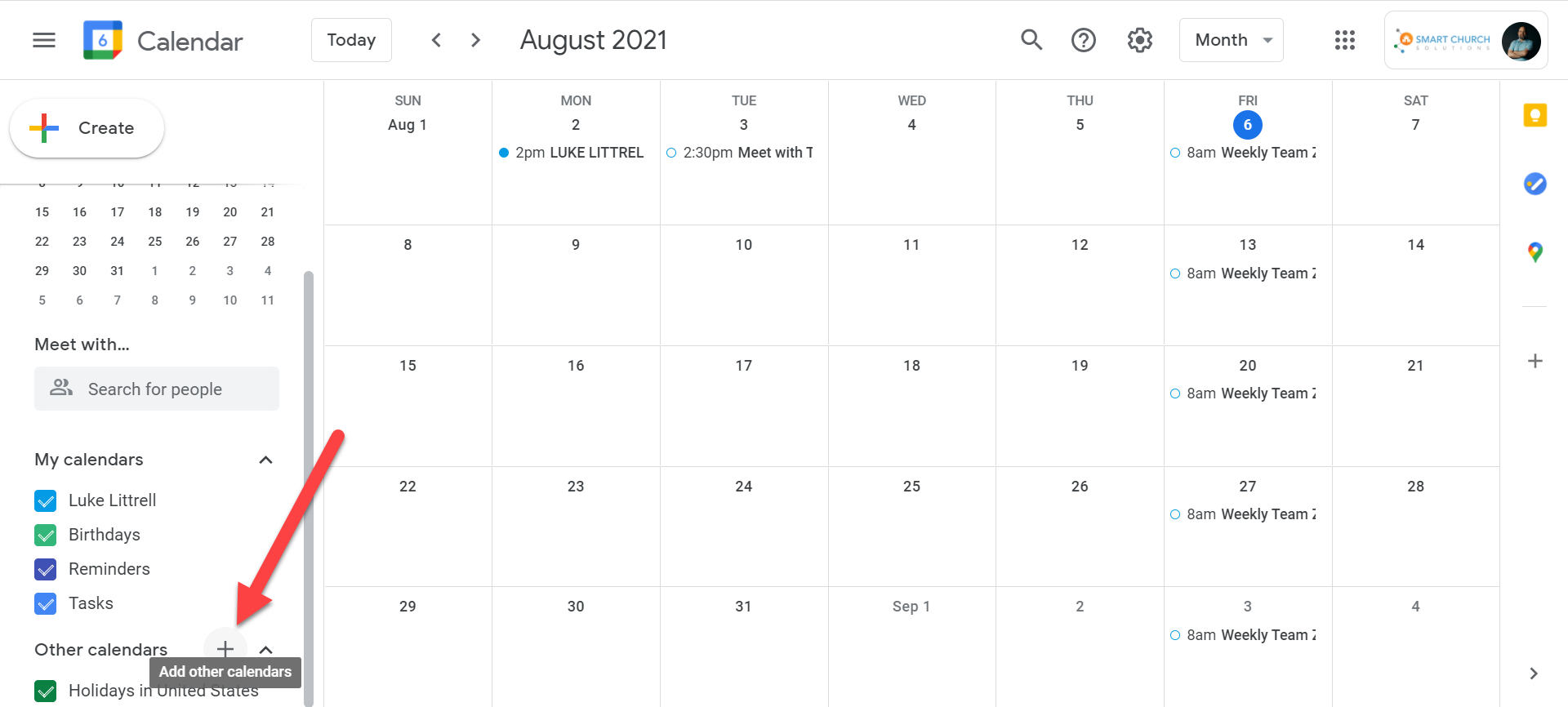 You can also do this by going to Settings (cog icon

) and choosing Add calendar>Create new calendar.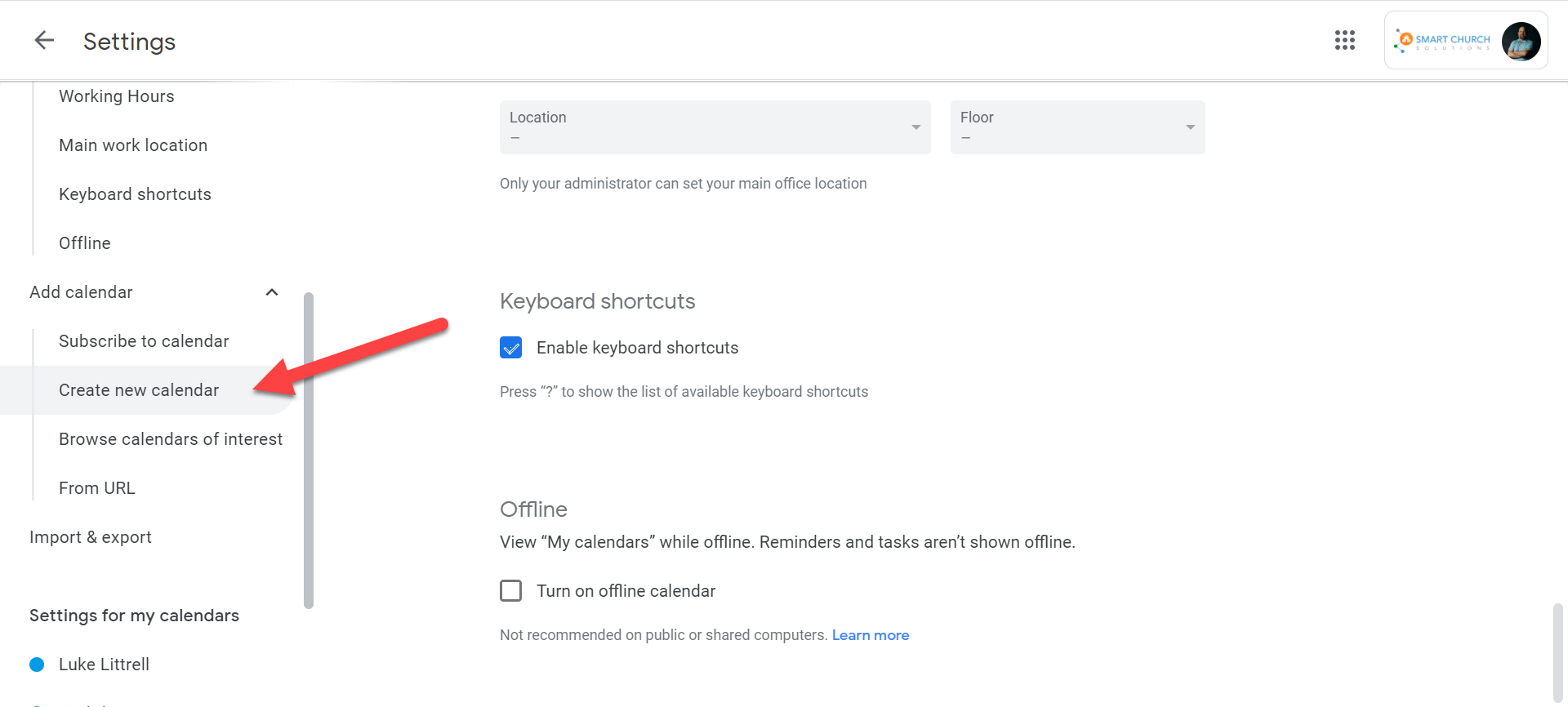 Now you can provide/do the following for this new calendar:
Name
Description
Create calendar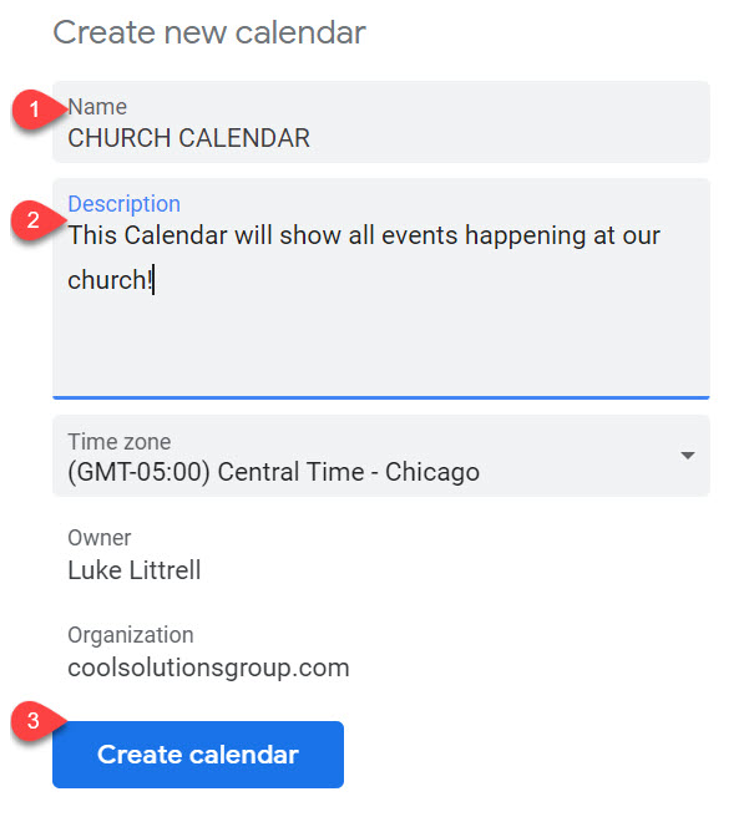 Now back in eSPACE, once you click Refresh Calendar List, you will see your newly created calendar and you can click Edit.

At this point, you can choose which Event Categories to send from eSPACE to your Google Calendar and then, click Save.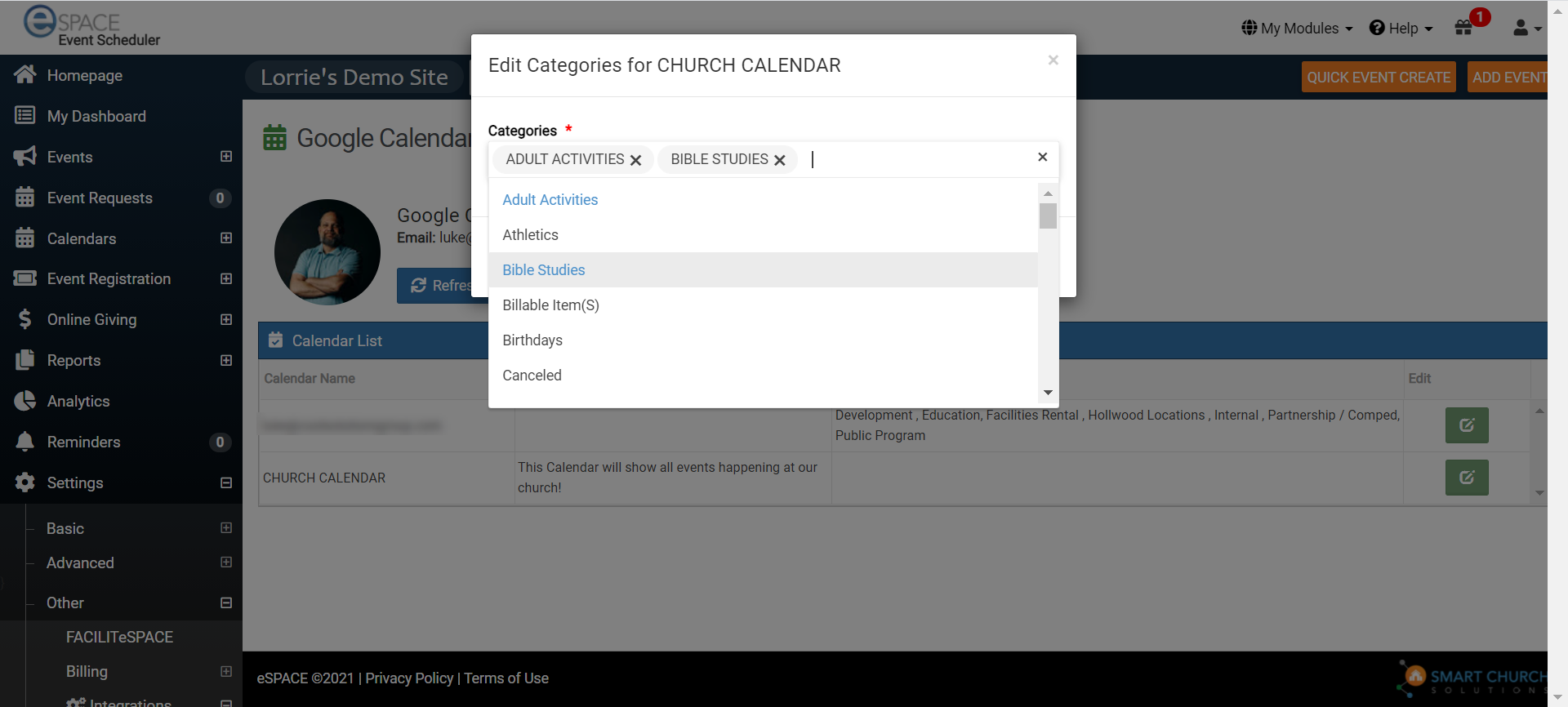 Now, when you have "approved" or "approved w/conflicts" events booked in eSPACE for those Event Categories. . .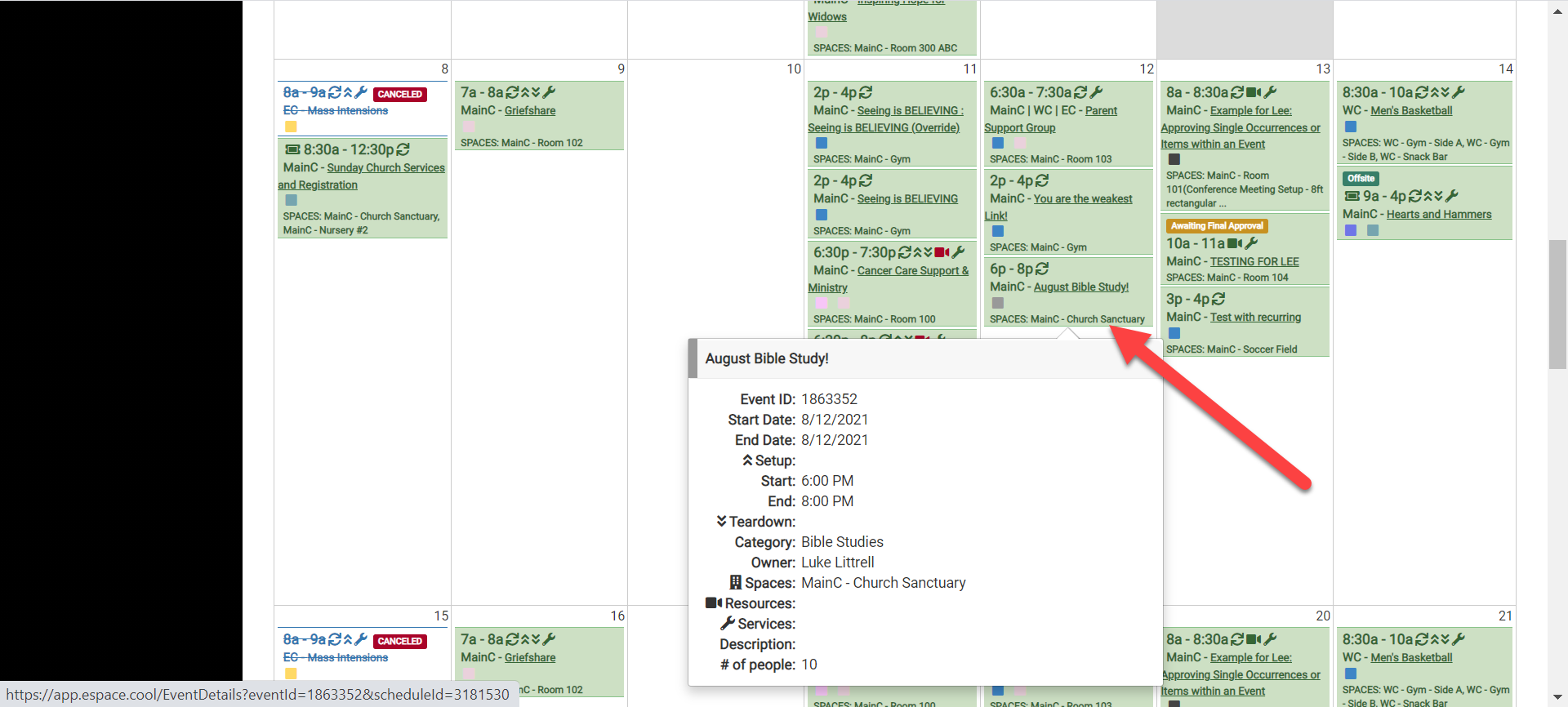 . . .you will see them on your Google Calendar (takes approximately 15 minutes).

IMPORTANT NOTE: The API runs approximately every 15 minutes and syncs for the next 90 days and our job that runs nightly syncs for the next year.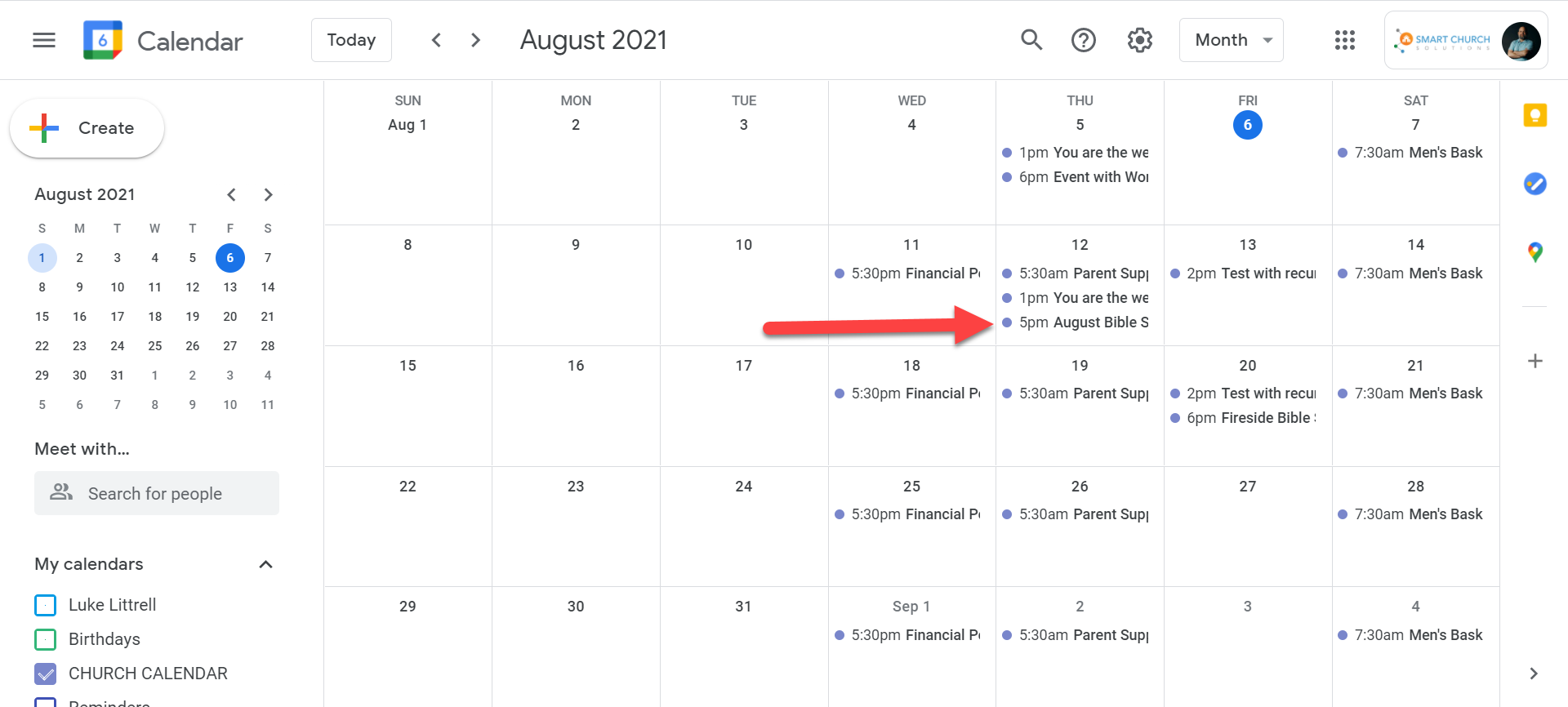 When you click on the event, the details for the approved event appear! As a note, if you delete or cancel an eSPACE event, it will no longer be displayed within your Google calendar.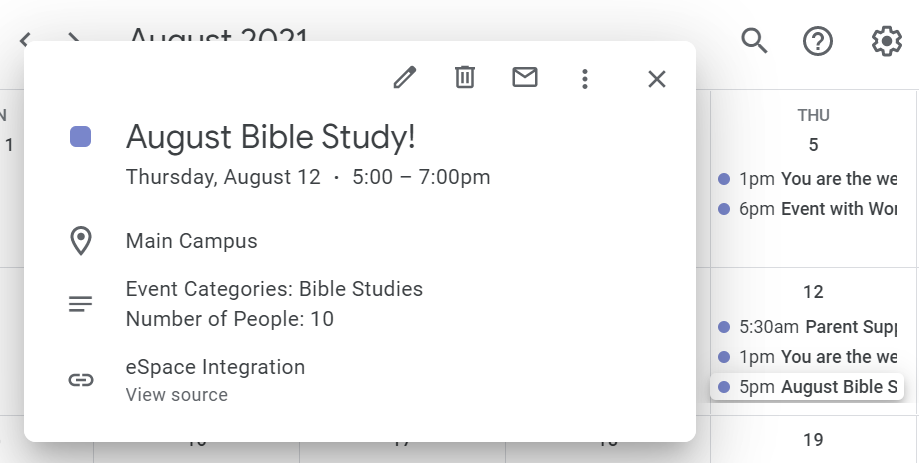 NOTE: Access to the Google Calendar is handled outside of eSPACE. Please use Google HELP for guidance regarding how to provide other users access to this calendar.