You can access your "Profile" by going to the left sidebar of your dashboard or by going to the top right of your dashboard and selecting "Profile" from the person icon drop-down menu.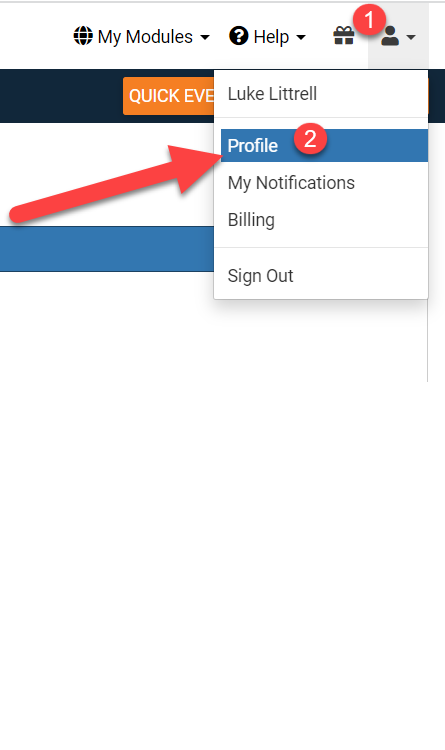 Within your profile, you can do the following:
Manage your Notification Preferences
Modify your first name, last name, email or password
NOTE: Concerned about the security of your password? Go to https://www.security.org/how-secure-is-my-password/ to see how secure it is!
Choose a default location (optional) -

This Location will be checked by default on Event Create and on Internal Calendars

Set a default calendar view (optional) - The options are Monthly, Daily, Weekly, Agenda or Condensed.
Choose to

Show Setup and Teardown Times in Calendars

Default New Events To Be Public

Add a profile image
At the very bottom you can also select one (1) Zoom Integration or two (2) API Keys

For more on our Zoom Integration see the following article:  Virtual Events with Zoom Integration
For API Keys see the following article:  API Keys
NOTE: After making any changes, be sure to select SAVE!