There are two columns (Unit $, Total $) within the "Inventory Request has been Completed" notification. The notification also includes the Total Inventory Amount!
This is an example of what the notification looks like.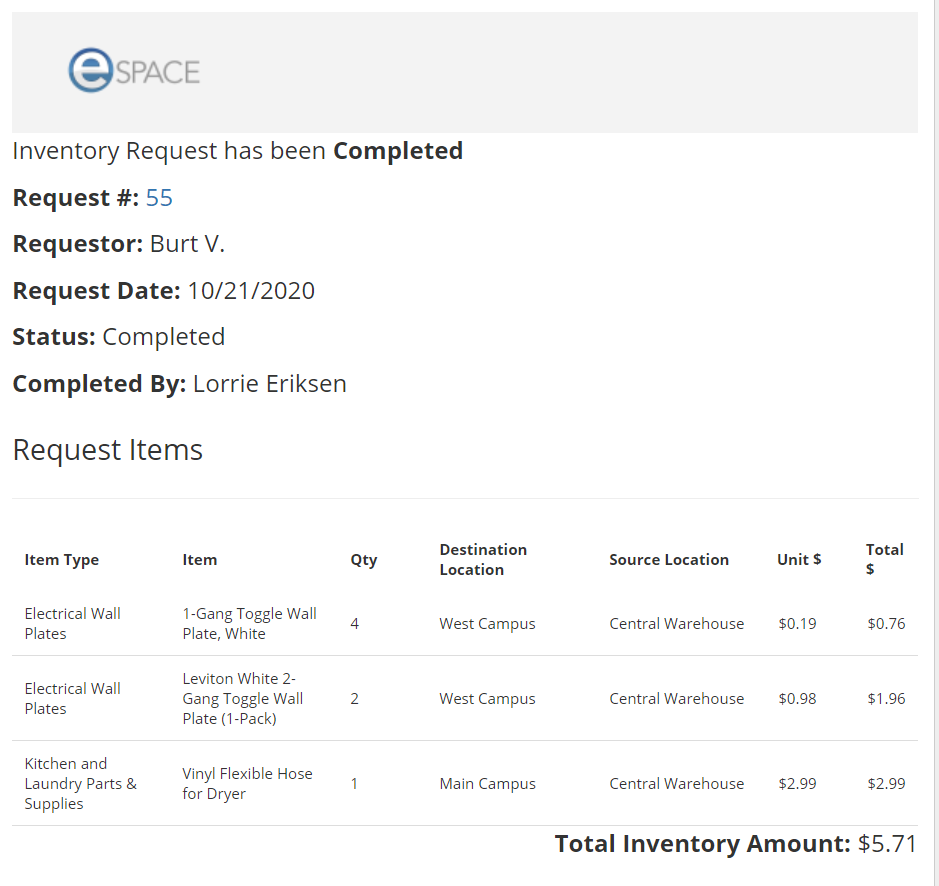 This notification can be printed and perhaps serve as a receipt and/or invoice that can be shared with your accounting department!