When creating an event (private or public), you can choose to make it virtual.
Within the details tab of the event, scroll down the page, select the option to make the event virtual, then add your virtual meeting link, if desired. You can also add text here, such as "TBD". Then continue on with adding your event.


If you choose to include a meeting link, keep in mind that you must enter the link with the correct format (must start with "http://" or "https://").
Once you Submit your event, it will appear on the Dashboard with a new tag that says VIRTUAL EVENT.

After your event is fully approved, it will also appear on the Calendar as VIRTUAL EVENT

To connect to your Virtual Event right from eSPACE simply click on the Event Name, then click on the Summary Tab and the link will appear as a clickable hyperlink.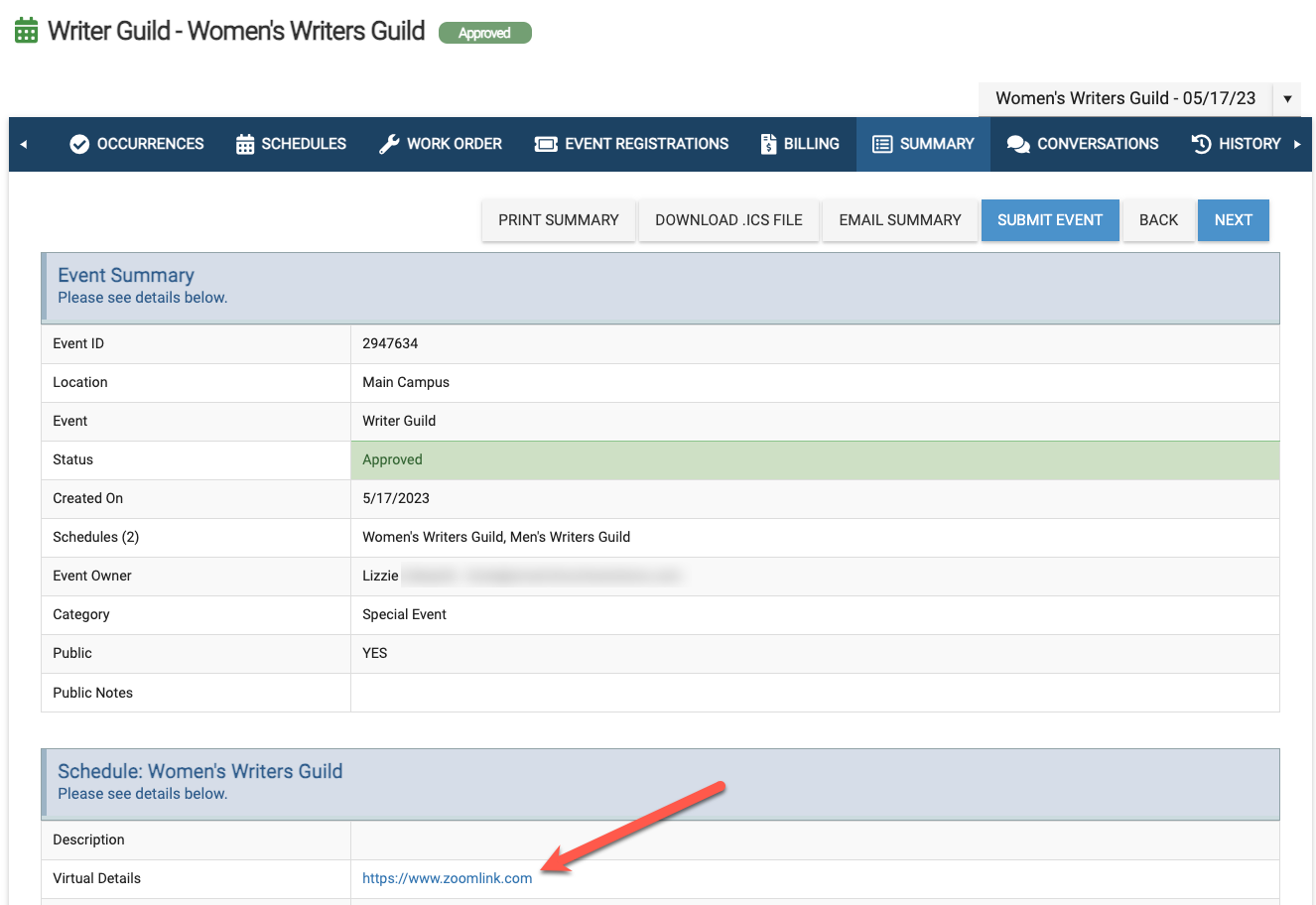 TIPS:
It could be a good idea to change the name to include the word "Virtual" in the name (e.g. Men's Bible Study would change to Men's Bible Study-VIRTUAL).

It might be helpful to create an Event Category called Virtual to help you with reporting and filtering.

Additionally, you can select Public and enter your online meeting link into the Public Link field to have it appear on your Public Calendar as a clickable hyperlink.