You can view your work orders on the Calendar in Work Order Management! This includes any that people manually entered and ones that have already been generated by Maintenance PM's.
Go to the left navigation bar>Calendar
In addition to seeing all your Work Orders, you can choose to view them by
You can now view Service Categories and color-code them

To edit Service Categories to include color-codes, go to Settings>Basic>Service Categories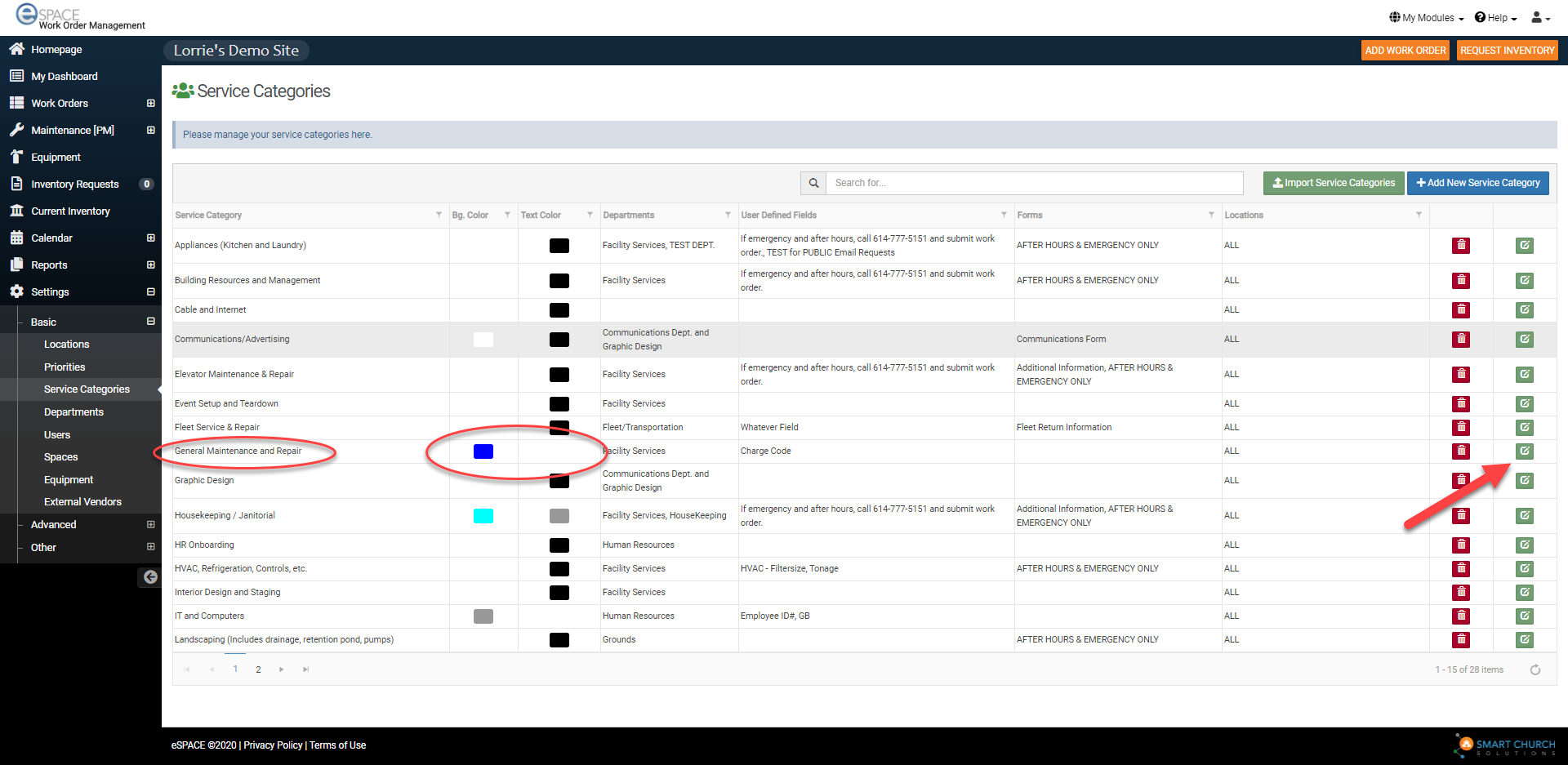 Choose one and click the edit icon

From here you can change the Background Color and Text Color: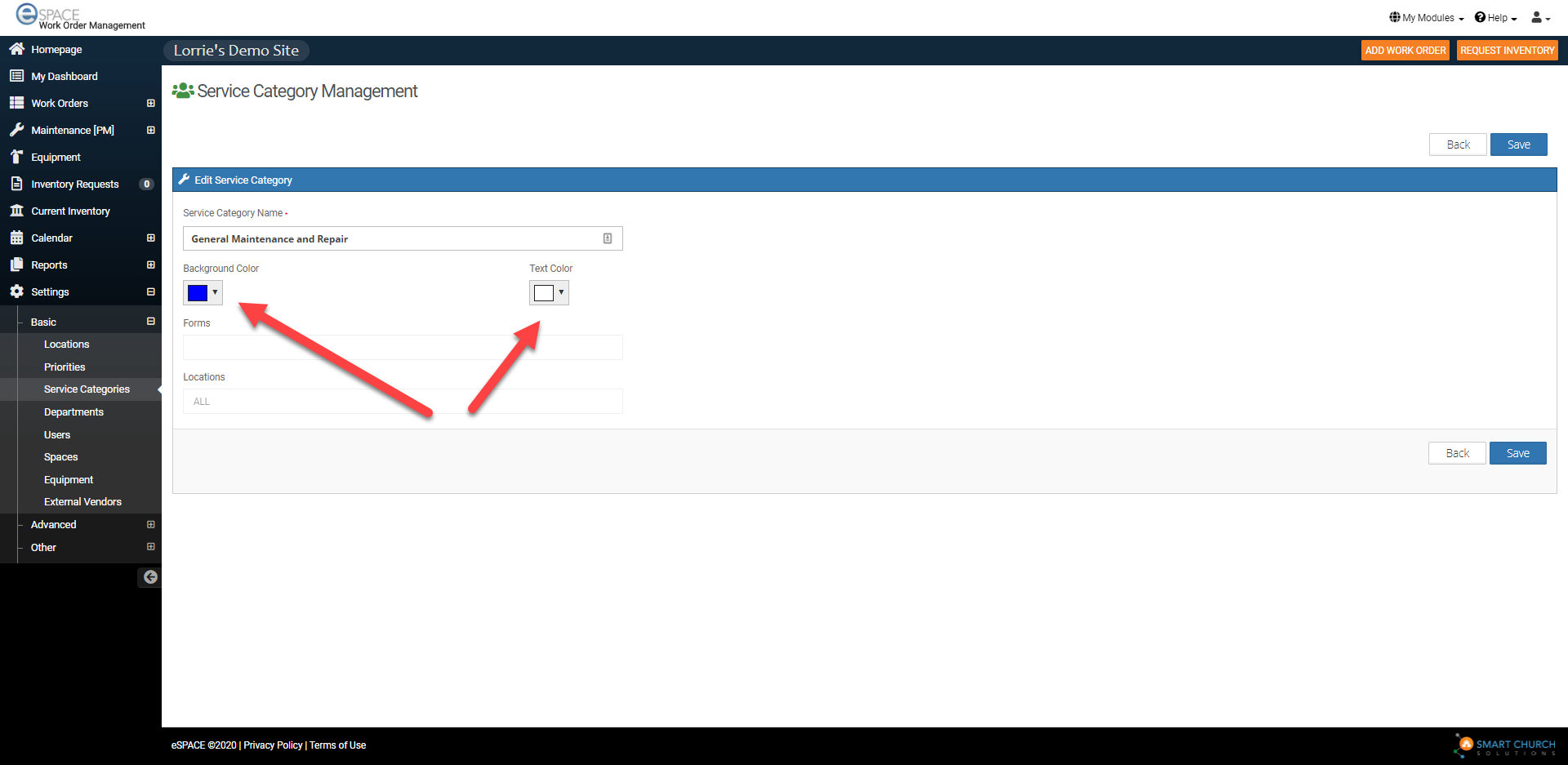 We now use colors to indicate workflow of Work Orders as well:
tan for Created

blue

for Approved/Scheduled

green for Work Started

yellow for On-Hold

red for Rejected

white with strike through for Completed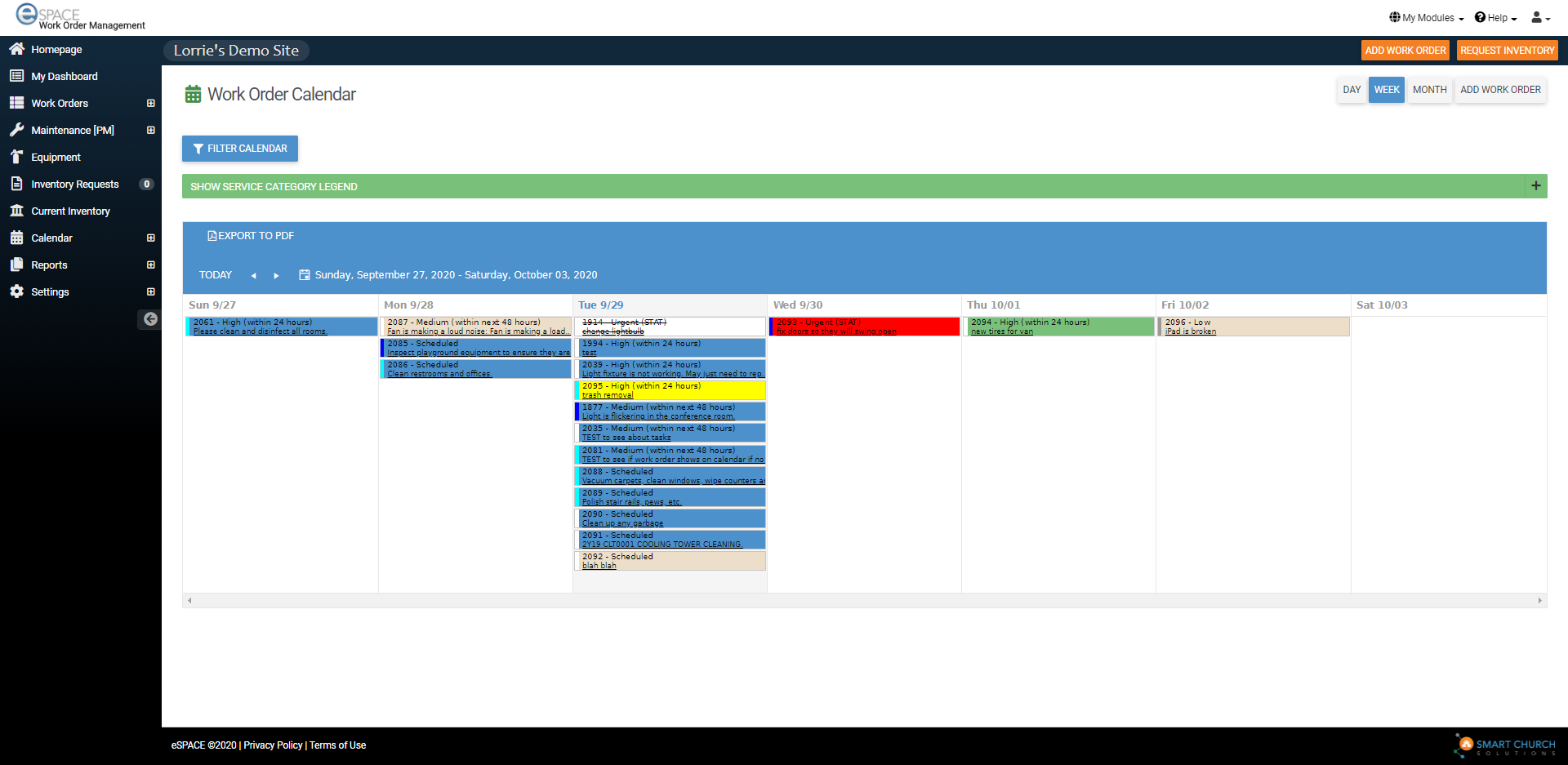 In Day and Week View you can choose to Export to PDF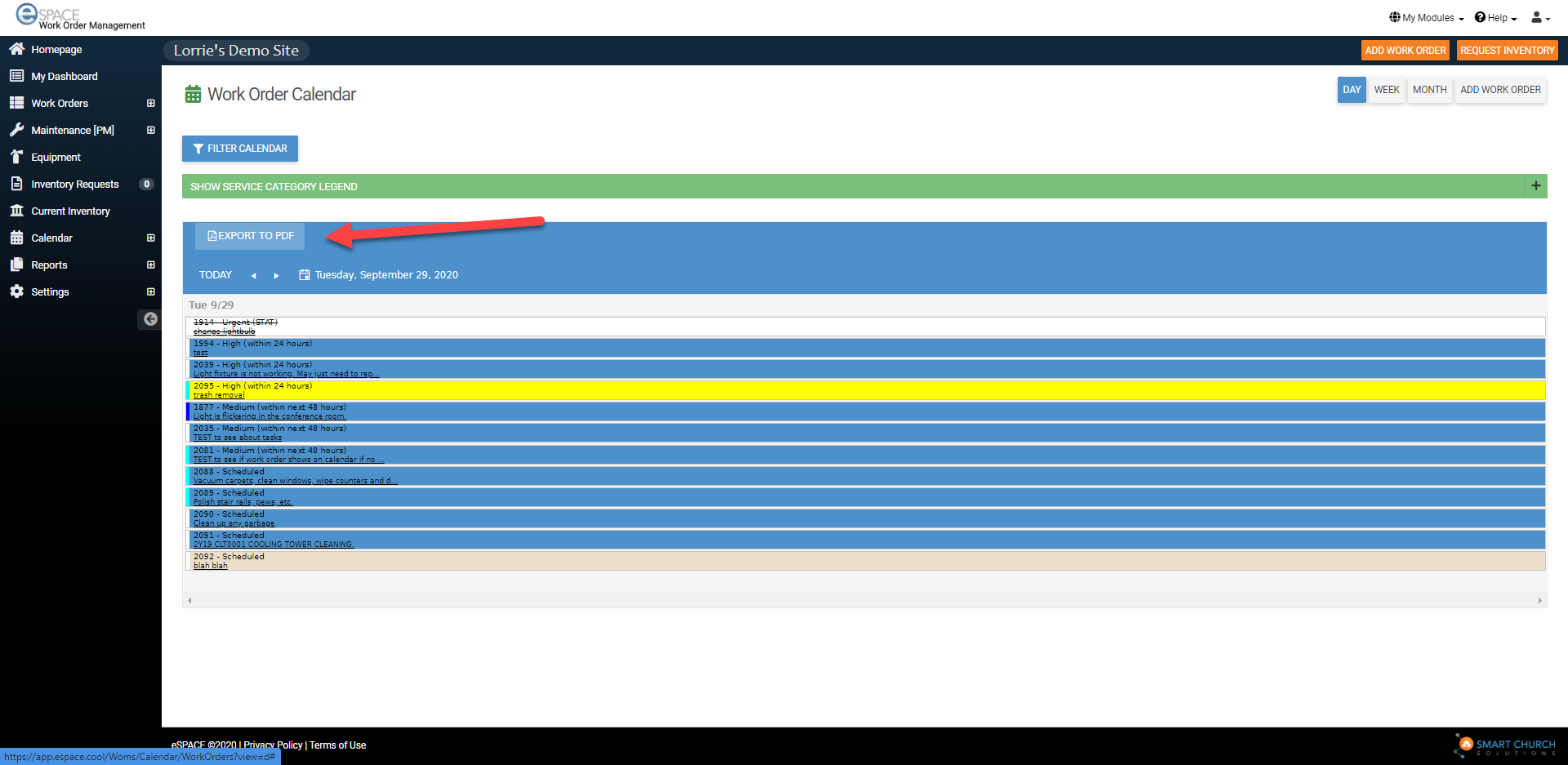 Filter Calendar is available as well where you can filter by Requested By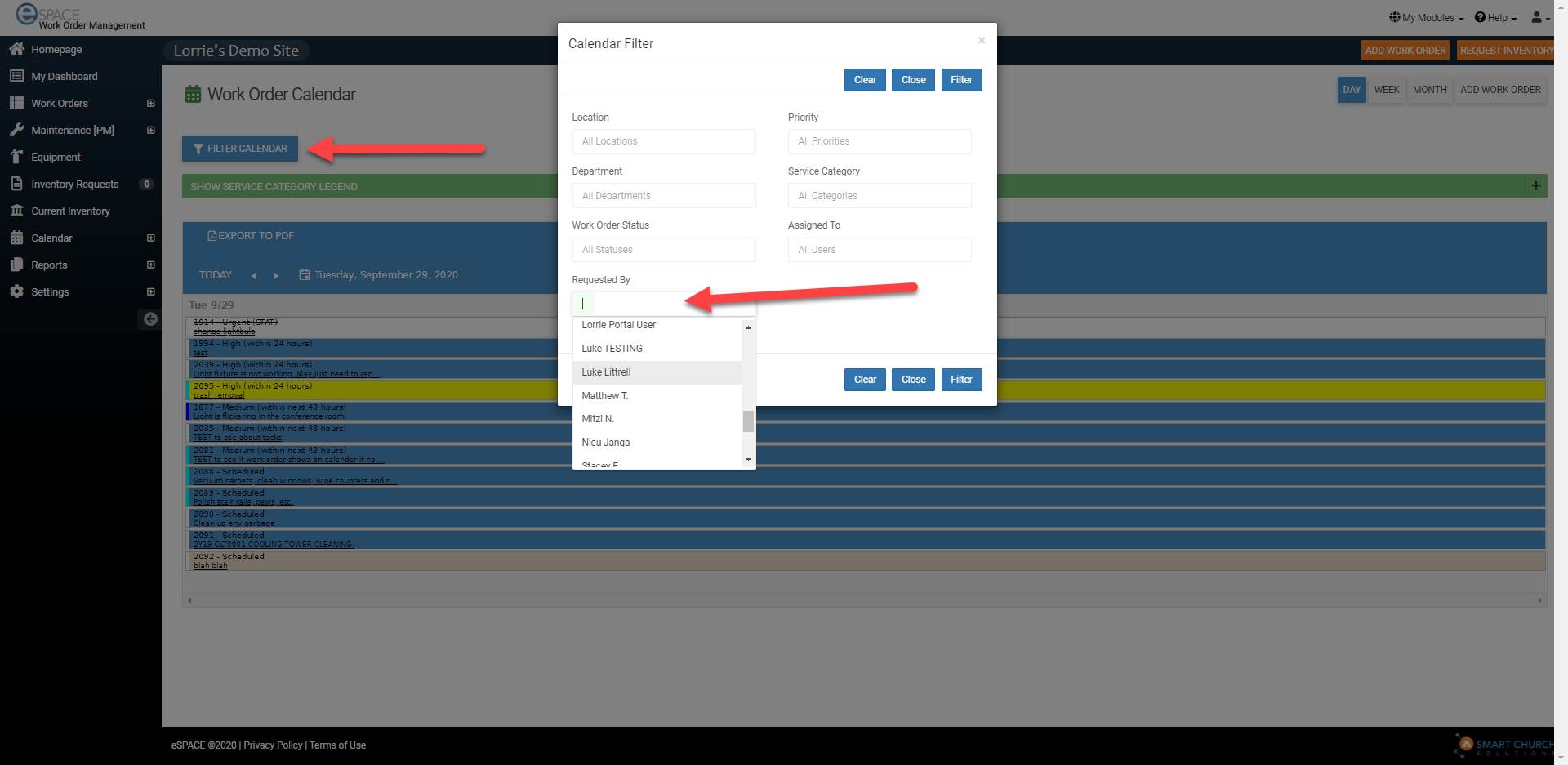 as well as criteria like Location, Priority, Department, Service Category, Work Order Status and Assigned To in addition to a checkbox for hiding Work Orders with no completion date

Once you set your view (like Day) and add any Filter (like by Requested By), if you navigate away and return...your choices persist!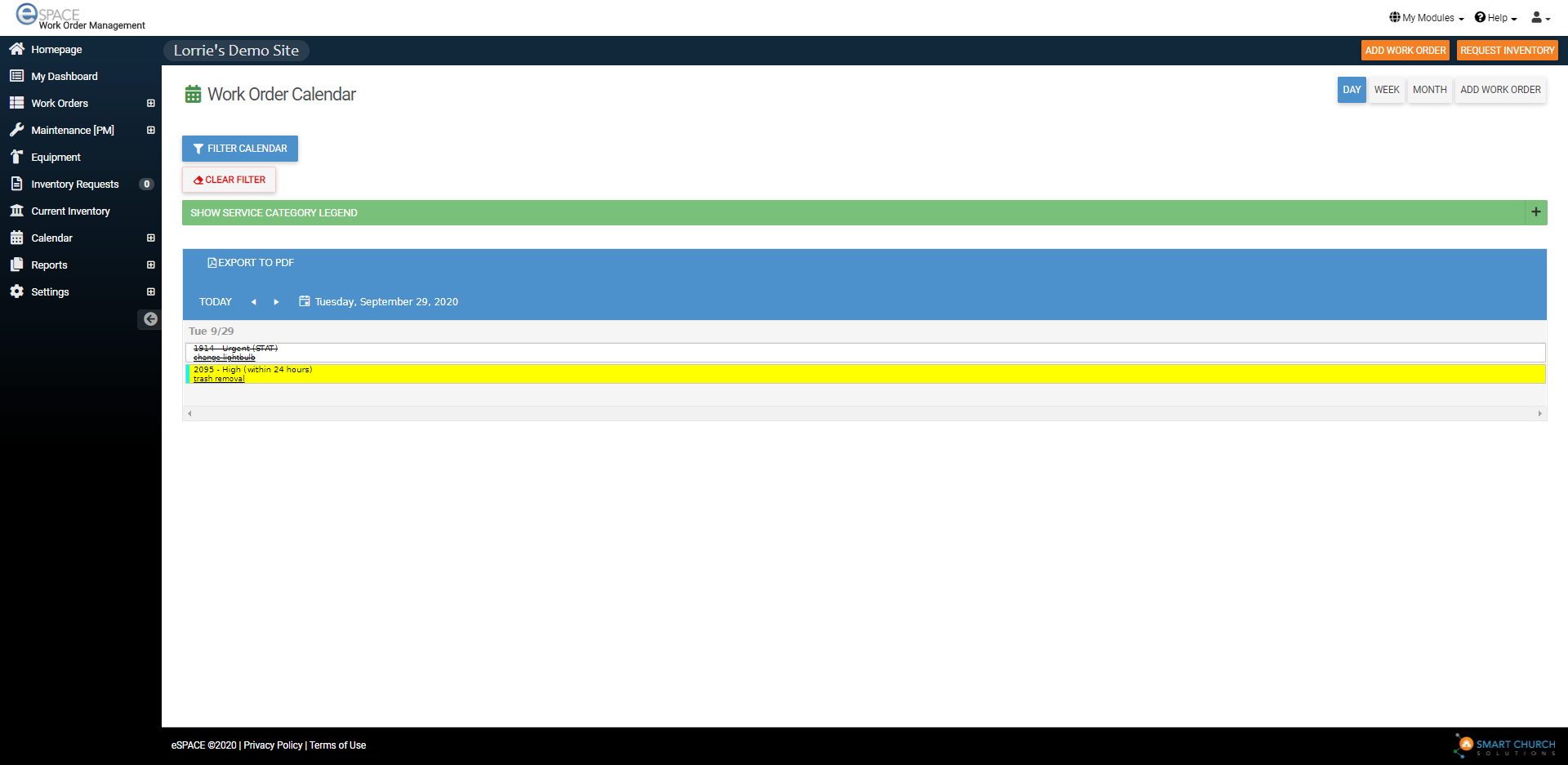 Lastly, you can Export to iCal with the Calendar so your Work Orders will appear in Google or Outlook. Go to the left navigation bar>Work Orders>Export to iCal