You can now view the Monthly Calendar in your Mobile Device
NOTE: Check out the native Mobile App article!
Login to eSPACE on your Mobile Device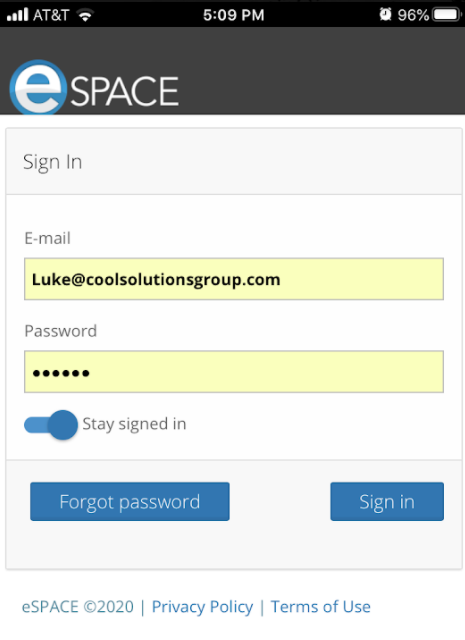 After (1) clicking the three lines

in the top left, then (2) choose Calendars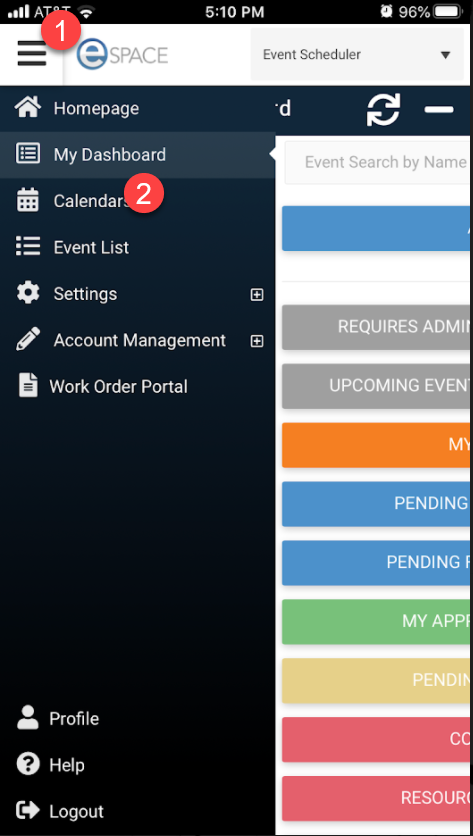 Calendar Default View is Agenda. Across the top, you will also see Day and Month.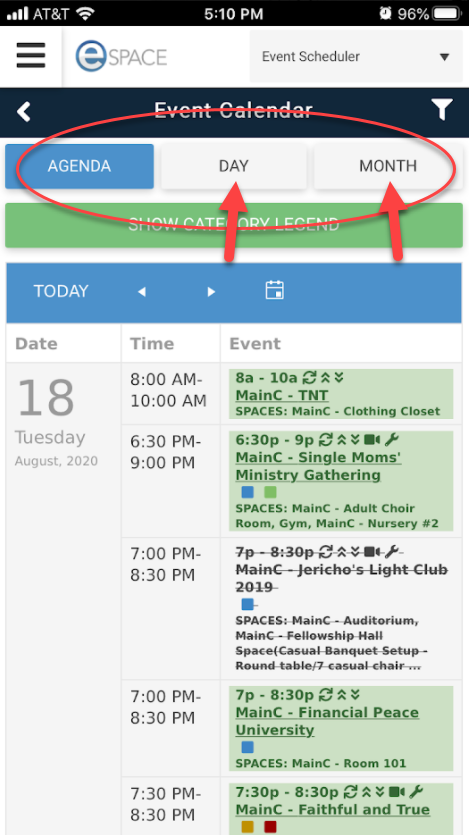 After clicking Month, and in Portrait mode on your Mobile Device, events appear with name and time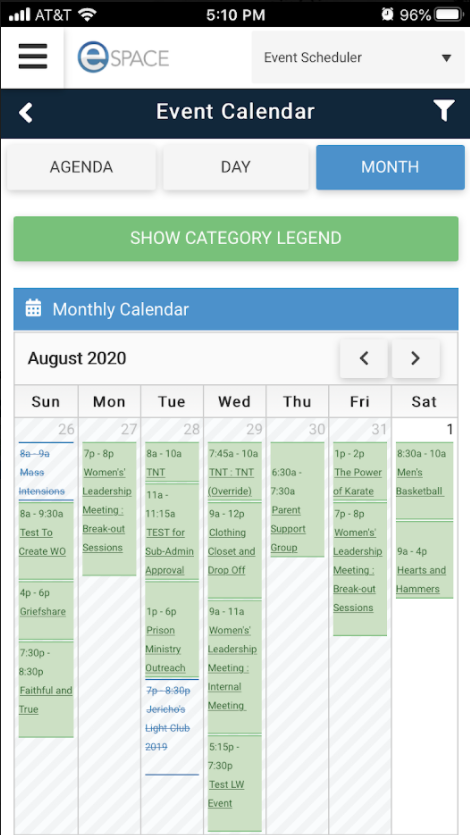 After transitioning to Landscape mode on your Mobile Device, events appear with additional information