Admins and sub-admins with permission to manage inventory can select Inventory Items and Equipment to form an Inventory Group.
Go to the left navigation bar > Settings > Advanced > Inventory > Inventory Groups.

Then click the

button, and enter the Name of your new group and a Description.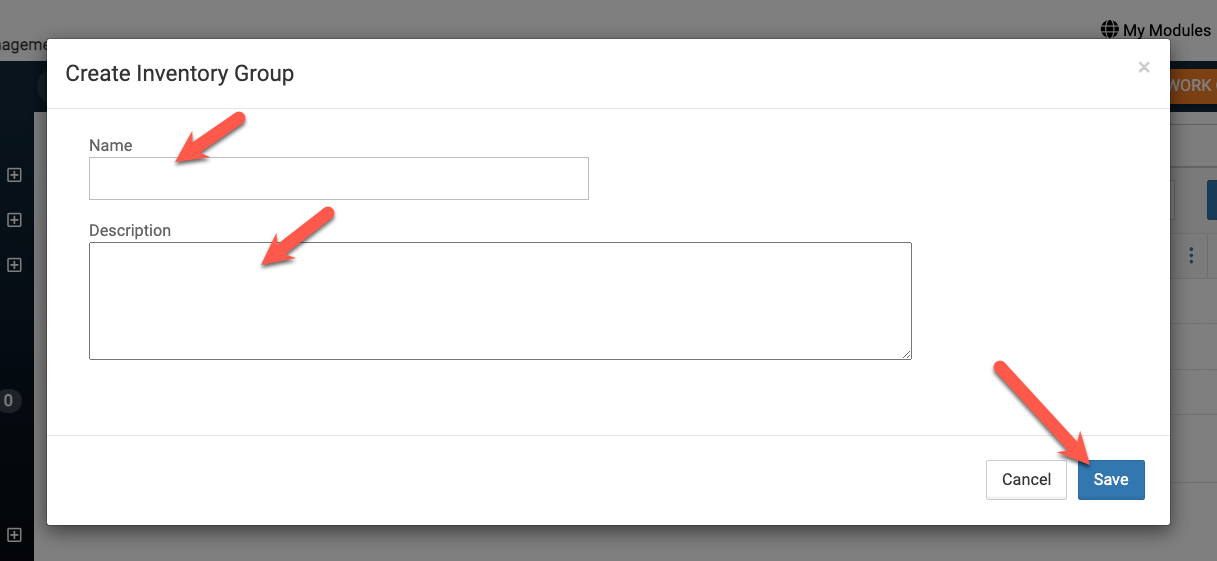 Next, add Inventory by clicking

or Equipment by clicking

.
For Inventory, a prompt will appear for you to provide the Item Type, Inventory Item and the Quantity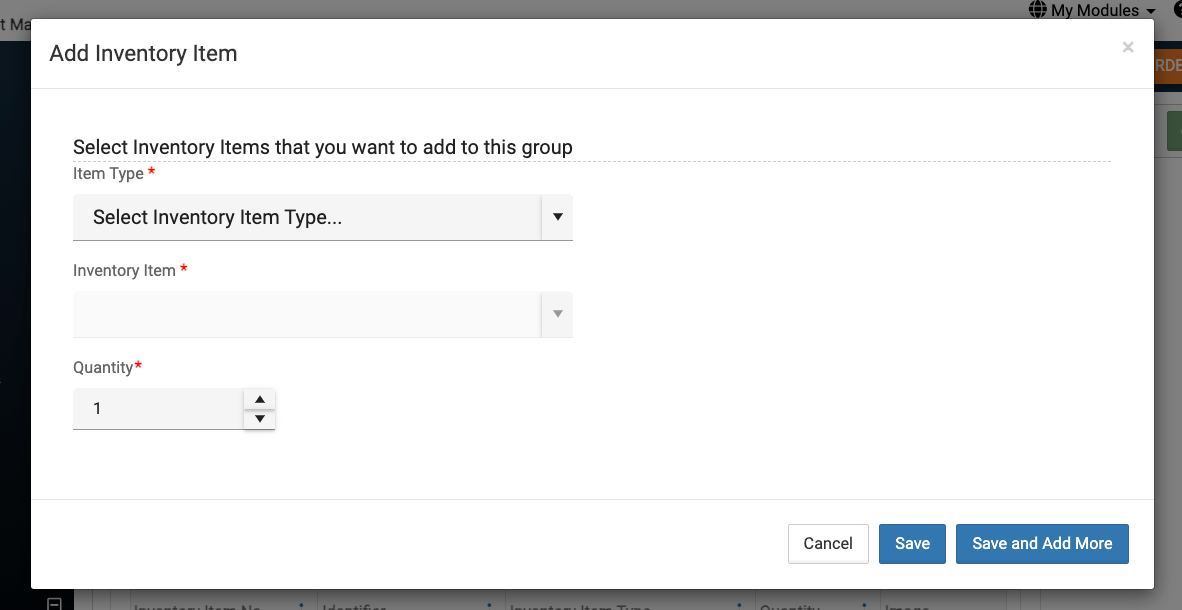 For Equipment, a prompt will appear for you to simply begin typing the name of the Equipment.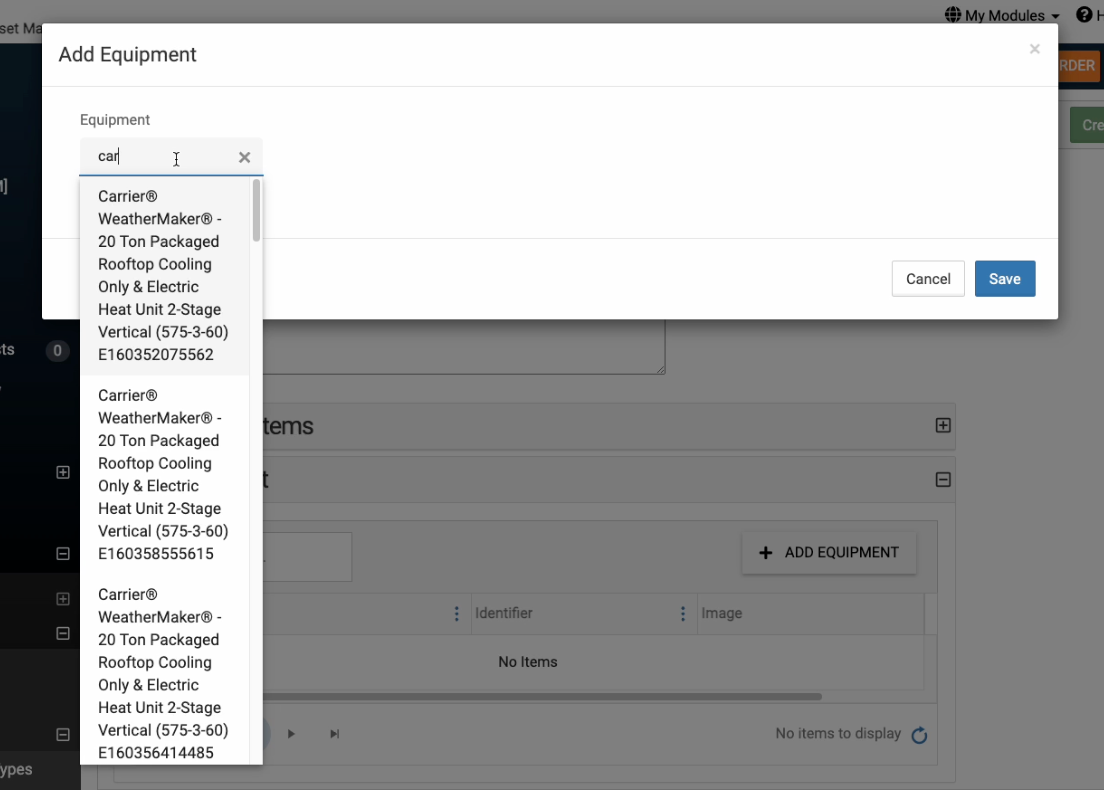 Now, hit Save and you have an Inventory Group that shows thumbnails of each item's image (when provided).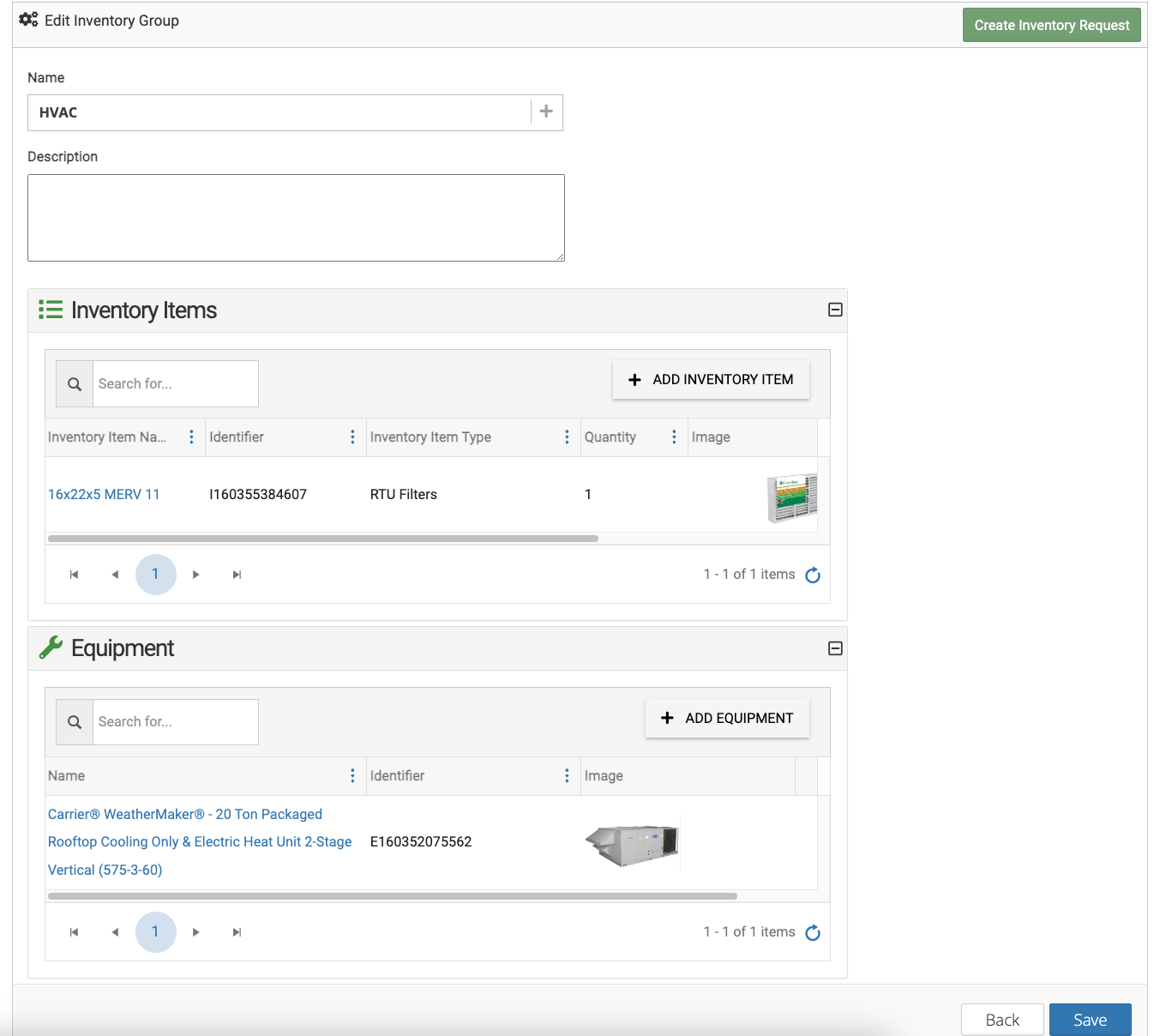 Additionally, you can also create an Inventory Request right from your Inventory Group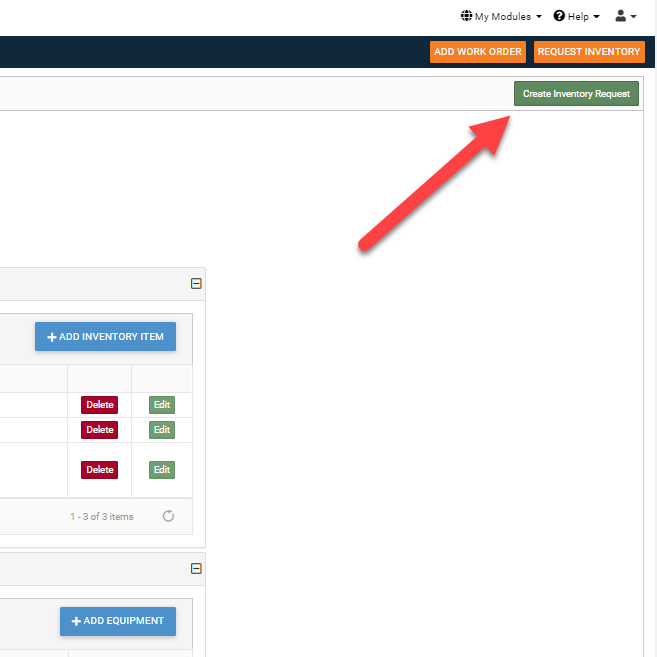 After clicking

:
Set the Destination Location for all items in the list
Set the Source Location for each item
Click Save
Equipment is not included in Inventory Requests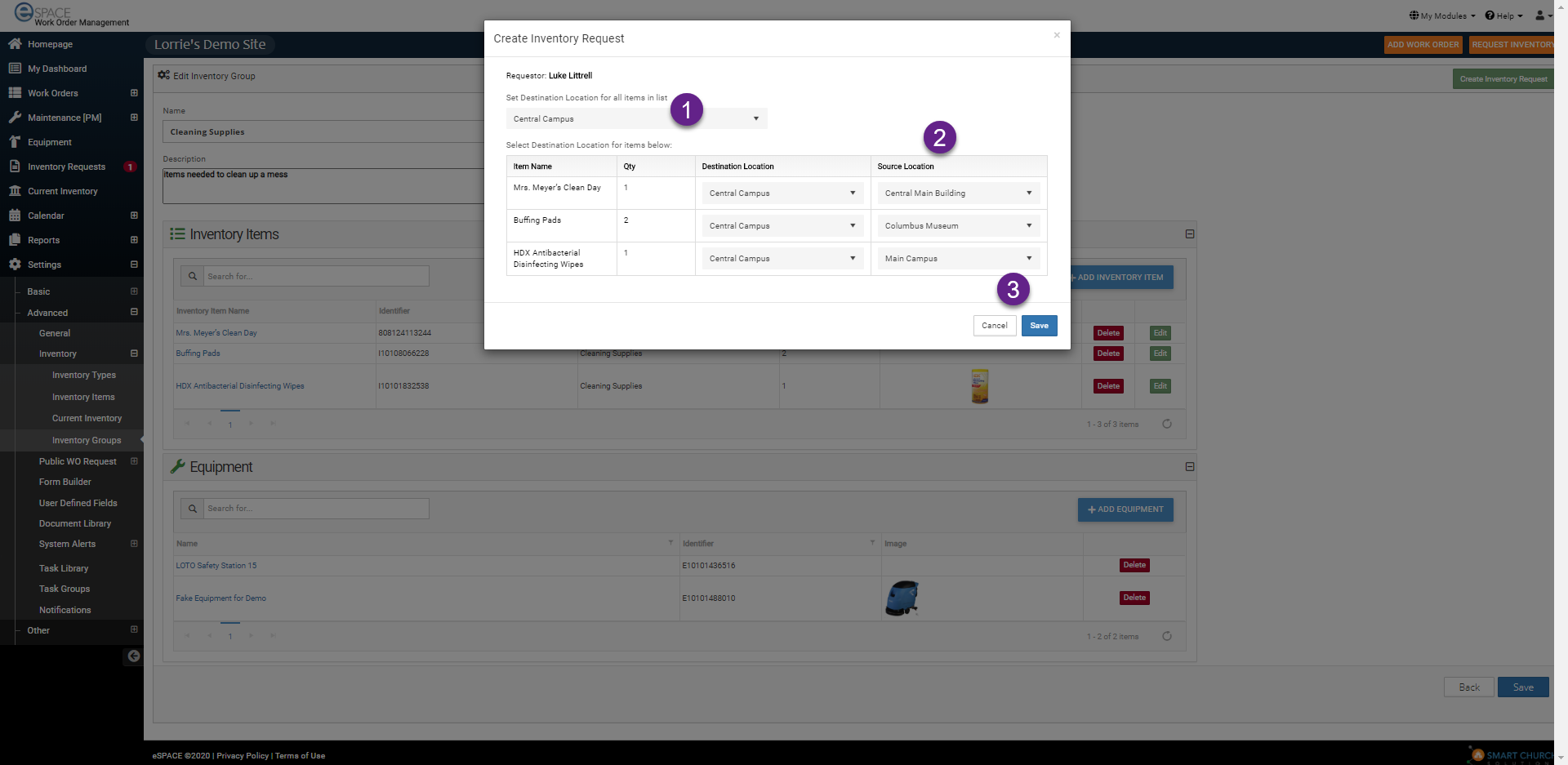 Once you click Save, the normal Inventory Request process can be followed.
When navigating to Equipment and selecting to Edit, you will see any associated Inventory Groups and Inventory Items with that particular Equipment.