You can copy the essentials of an event so you do not have to re-enter everything!
On the Details page of an event, click on the Copy button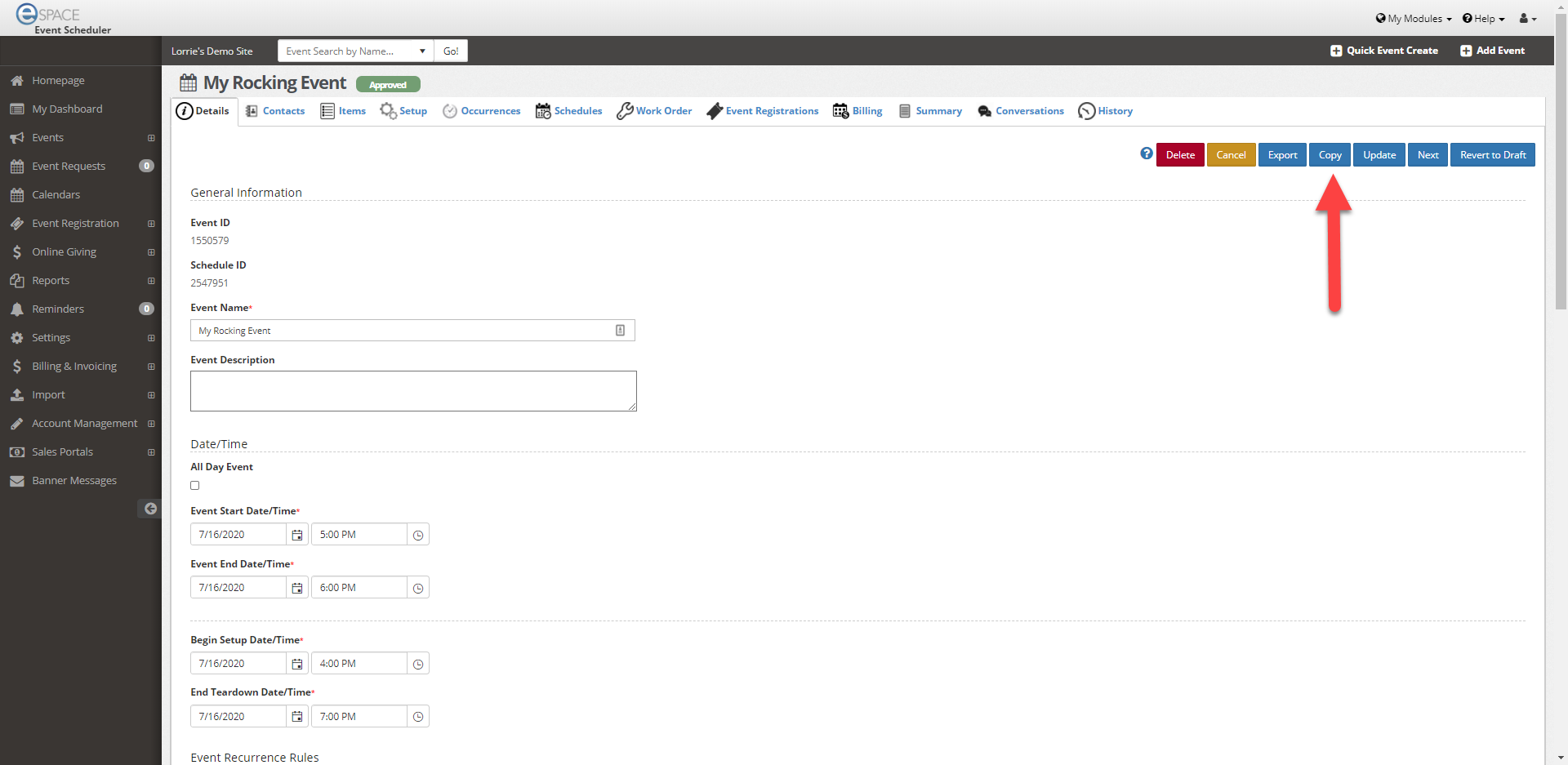 From here you can rename the event, change the number of people and add new dates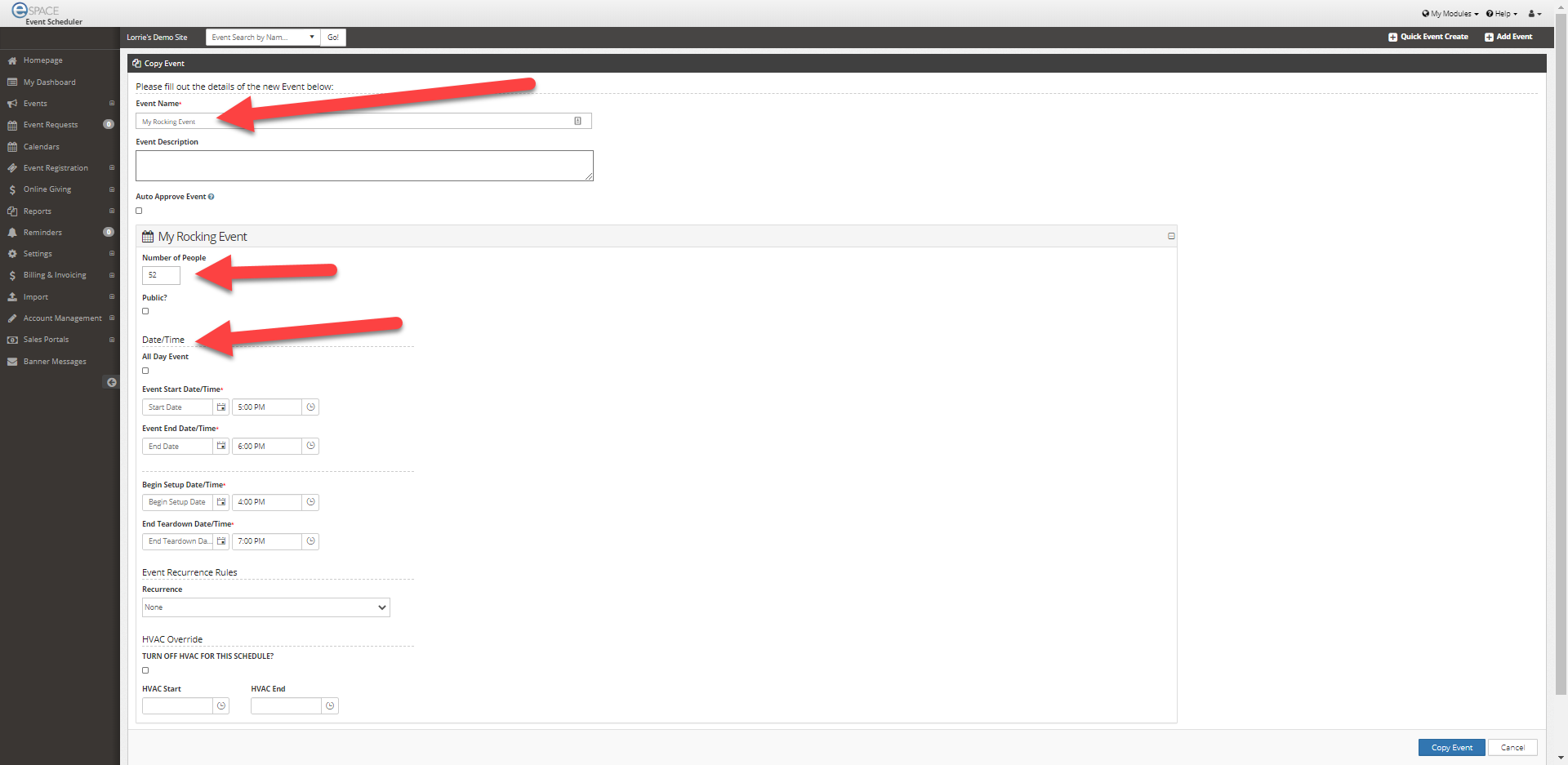 You can also choose to Copy Form answers or not
NOTE:  This is toggled on by default.  Any associated forms in the event will be copied including all answers.  However, if you toggle this off all the current forms will be copied with no answers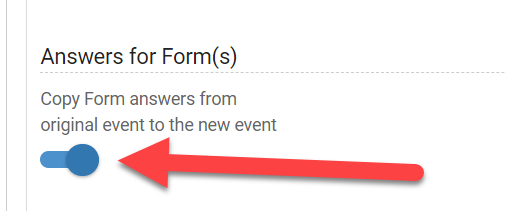 Also, any forms copied into a new event via this process will contain the current fields and requirements.
And now you can enter any other details you want including Items, Setup, Occurrences and Schedules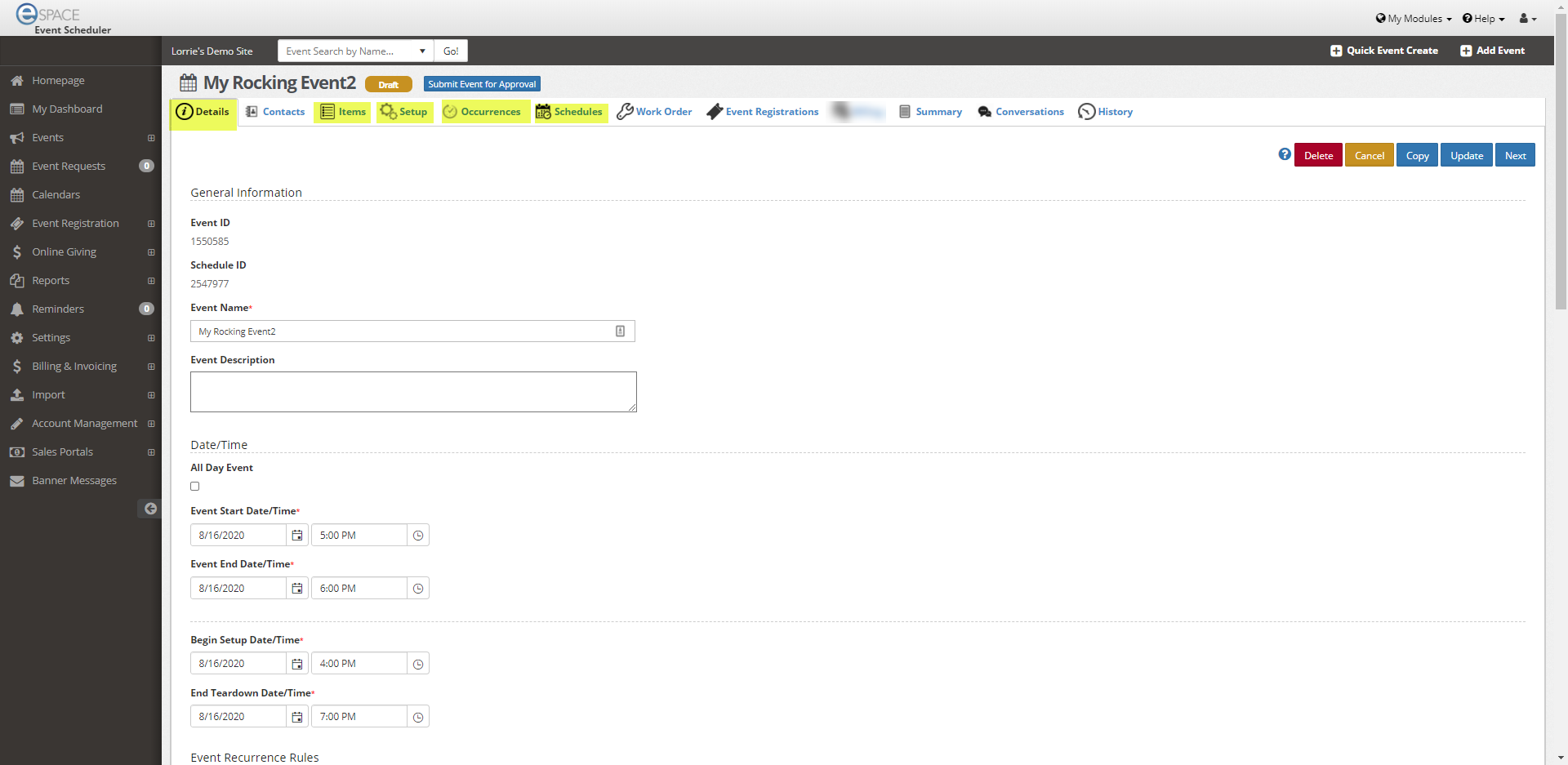 Also, if you have Event Registration, that is copied as well!