Admins, choose the workflow settings that will help your organization be most efficient!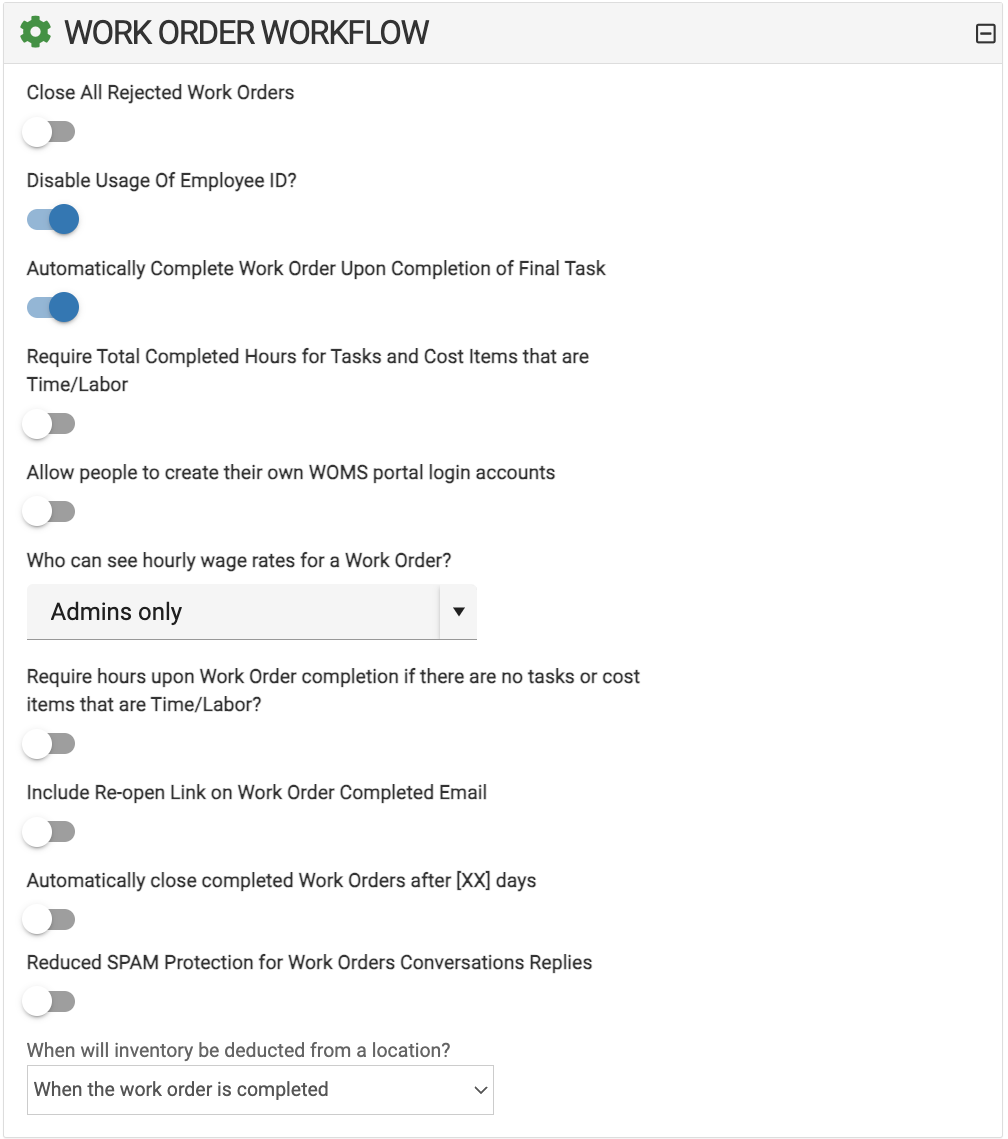 Close All Rejected Work Orders
Select this setting if you want to have rejected work orders automatically closed.

When this setting is enabled, rejected work orders will no longer show within requestor's "Rejected Work Orders" on their dashboard. Instead, it will show within their "Closed Work Orders". Also, within "Work Orders>All Work Orders", rejected work orders will show with "Closed" status and within the history tab of the work order, it will show that the work order was not accepted with the reason.
Disable Usage Of Employee ID?
As an Admin, if you do not want to include the option to add employee ID when adding a new user, you can disable the option here.

Automatically Complete Work Order Upon Completion of Final Task
When selected, if a work order is added with tasks, once the final task has been marked as "Complete", the work order will automatically go to a completed status and show under the "All Completed Work to be Reviewed" grid. Go HERE to learn more!
Require Total Completed Hours for Tasks and Cost Items that are Time/Labor
When this setting is selected, users will be required to enter their total completed hours for tasks and cost items that are in time/labor.

Allow people to create their own WOMS portal login accounts