Admins, here are several Work Order Creation settings (optional) with description of each for your review and consideration based on your organizational needs!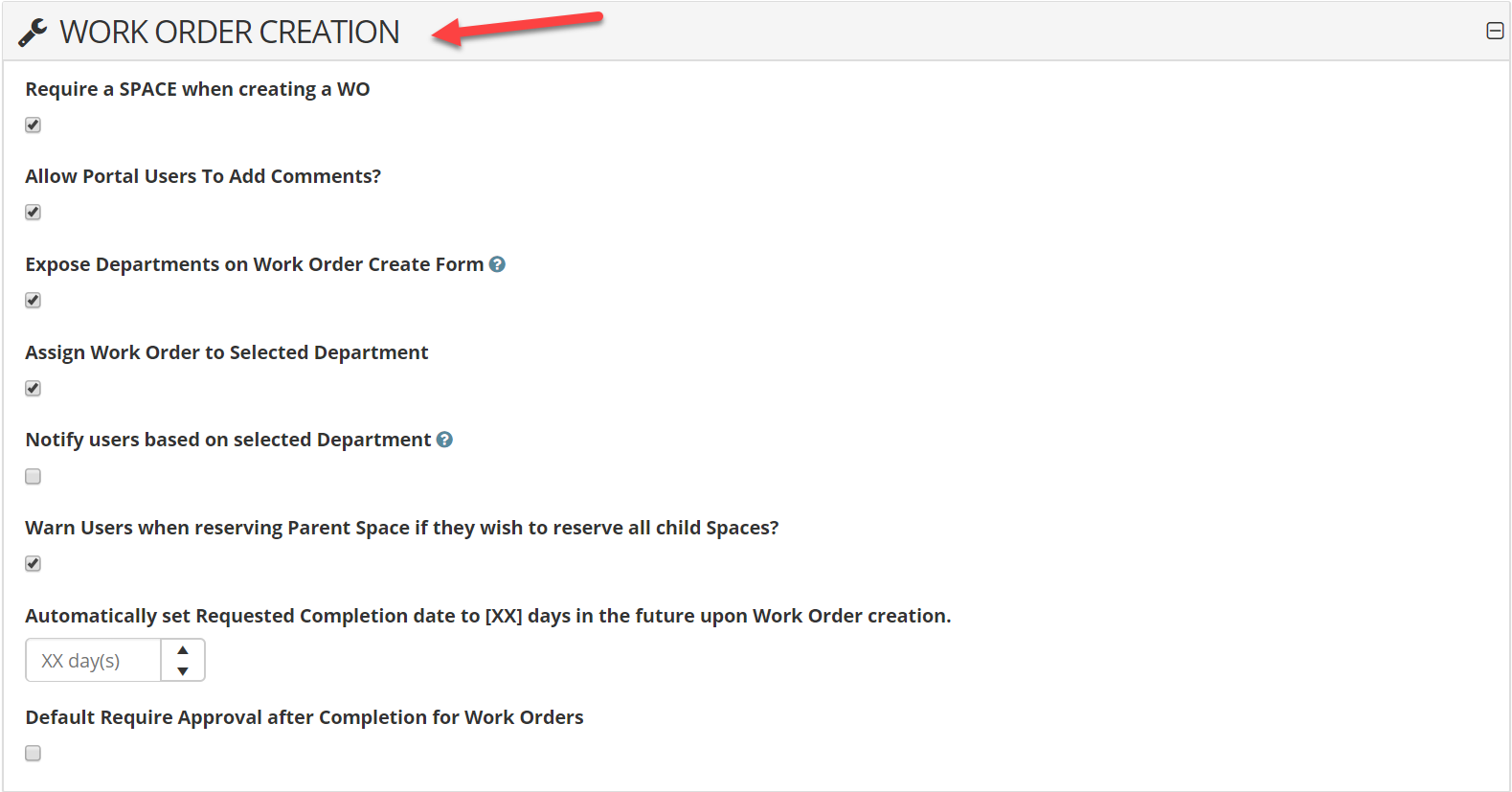 Require a SPACE when creating a WO - Selecting this setting will require all users to select a space when a work order is created, after a location is selected.
Allow Portal Users To Add Comments - This setting allows portal users to add comments within a work order that they request.
Expose Departments on Work Order Create Form - If selected, all of your departments will be exposed on the work order request form, including portal users. However when you do this, your service categories will filter based on the department selected.
Assign Work Order to Selected Department - When this setting is selected and departments are exposed and selected on the work order request form (see setting above),

a submitted work order will be automatically assigned to the selected department and will be marked as approved.

Notify users based on selected Department - Check this box if you want to limit group of users about a work order to just those in selected department in addition to the Service Category.
Warn users when reserving Parent Space if they wish to reserve all child spaces - If selected, a warning message will be displayed, if a user selects a parent space with child spaces.

Automatically Set Requested Completion date to [XX] days in the future upon Work Order creation - When this setting is selected and number of days has been set, all requested work orders will automatically show a requested completion date, based on the future number of days selected. Here is an article that will be helpful with this.

Default Require Approval after Completion for Work Orders - When this setting is selected, all new work orders will automatically require approval by an Admin or Sub-Admin (based on user permissions) after the work has been completed. Also, within the work order request, the following will be automatically selected.