Canceling your subscription that includes COOLSPACE is easy, but it does have consequences -

Read Warnings Below
Please read our terms and conditions concerning refunds as well.
How do I cancel COOLSPACE
To cancel, an Admin User (who is the Billing Contact) can go to the person icon in the top right corner and choose Billing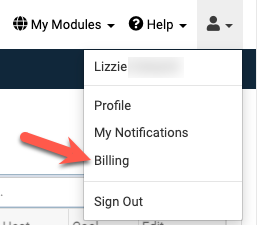 Then, once on the Billing Page, navigate to #4 FACILITeSPACE and then toggle off COOLSPACE.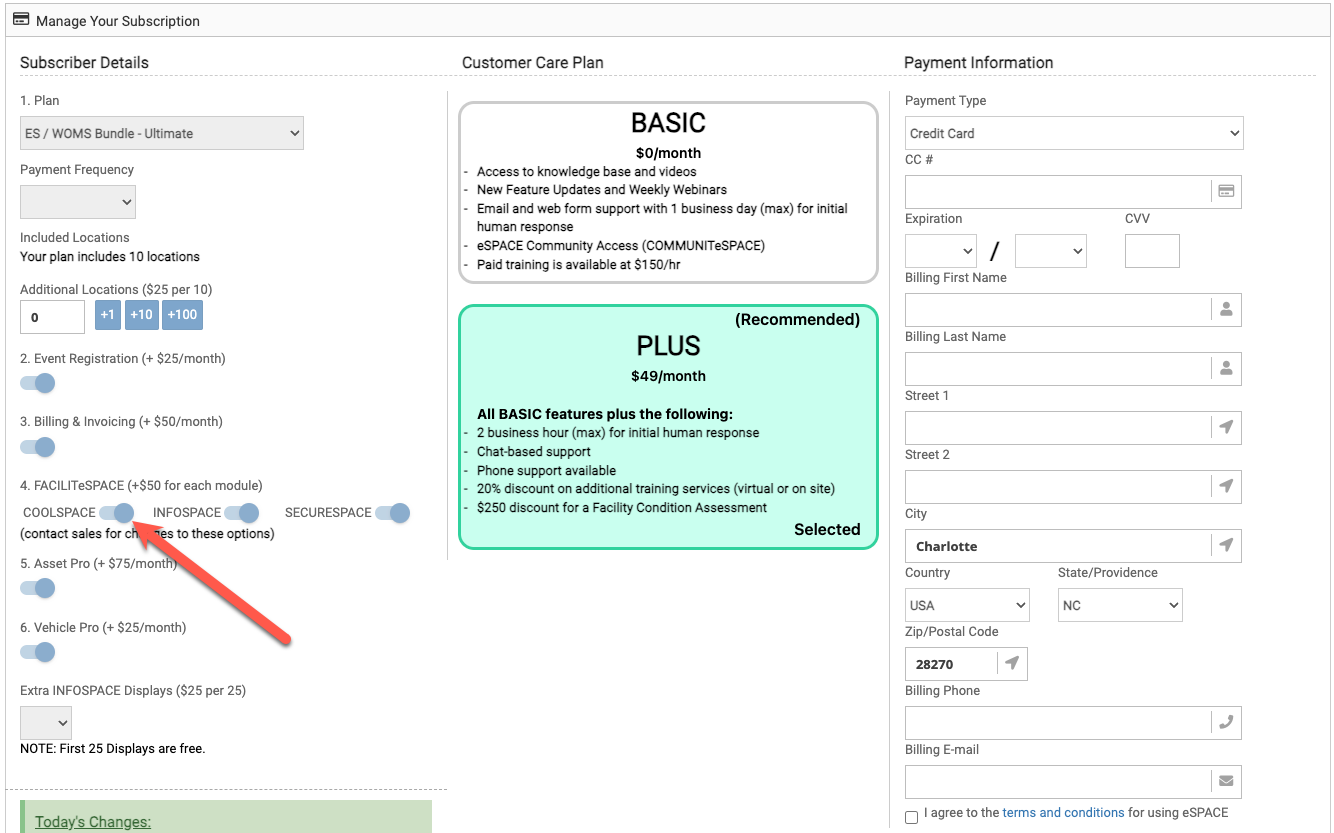 Then check to agree to the terms and conditions again and click "Update Subscription".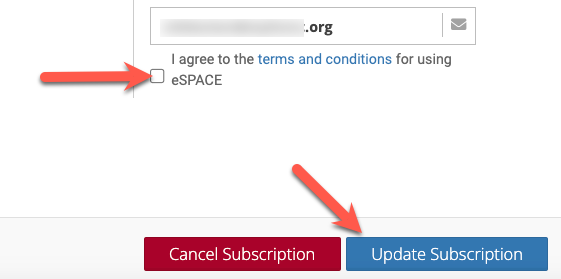 Please read the terms and conditions about refunds.
*Warning: VERY IMPORTANT TO NOTE THE FOLLOWING:
This includes if you are canceling your subscription altogether
Reprogramming your HVAC System

:
Once your COOLSPACE account is deactivated, your HVAC will no longer get commands from eSPACE.
Depending on your system, this may mean that you'll need to manually enter your schedule in your HVAC System's Software or thermostats.
We recommend working with your HVAC controls company (MRG, Trane, etc.) to determine any further steps required to operate your equipment after you remove the eSPACE integration.

WARNING: Your HVAC units may not run properly until the above is done.
There is a Setup Fee for restarting a suspended COOLSPACE account:
We require a setup fee to restart your account on COOLSPACE because there are some manual reconfigurations we need to do in our system.
If you do not plan to reactivate your COOLSPACE account, your IT team may want to close any firewall ports that were opened to allow COOLSPACE to communicate with your HVAC systems.