You can set a Default Sort/Filter when searching in All Work Orders
Go to Work Orders > All Work Orders to begin your search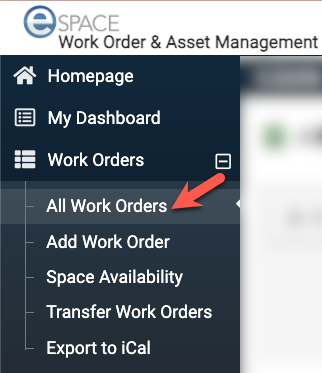 Here you will find numerous ways to filter and sort your work orders.
Remove and/add filters at the top (defaults are Created, Approved, and Completed)
Enter keywords in the search bar to filter
Click the column header of any column to sort all the work orders by that column header
Drag and drop column headers into the space above the column headers in order to group by that column header
Click the blue save icon at the top left.

If you click the save icon, you will see a pop-up message asking you to double-verify the filter options you have chosen.

After confirming, your filter will be saved anytime you return to the All Work Orders page!
This saved filter will remain even if you log out until you clear it!
To clear the saved filter, click on the red Trashcan Icon that appears beside the Save Icon.

When you do, a pop-up message will appear asking for double confirmation.

After you click "Yes", the All Work Orders page will return to the original display of items.