If you are an admin and a billing contact within your organization and ready to subscribe or just want to update your billing/payment information, simply do the following:
Go to the top right of your dashboard, select the profile icon drop-down menu and select Billing

OR
Go to the left sidebar of your dashboard, select Settings>Other>Billing>Manage



Select your Plan, Payment Frequency, Payment Type

*

, other billing information and click to agree to the terms and conditions and then click

SAVE.

For the latest pricing on any of our modules or add-on's please see our website: Current Pricing
Before adding to your existing eSPACE subscription, we would love to have a one-on-one live demo with you: Schedule a Demo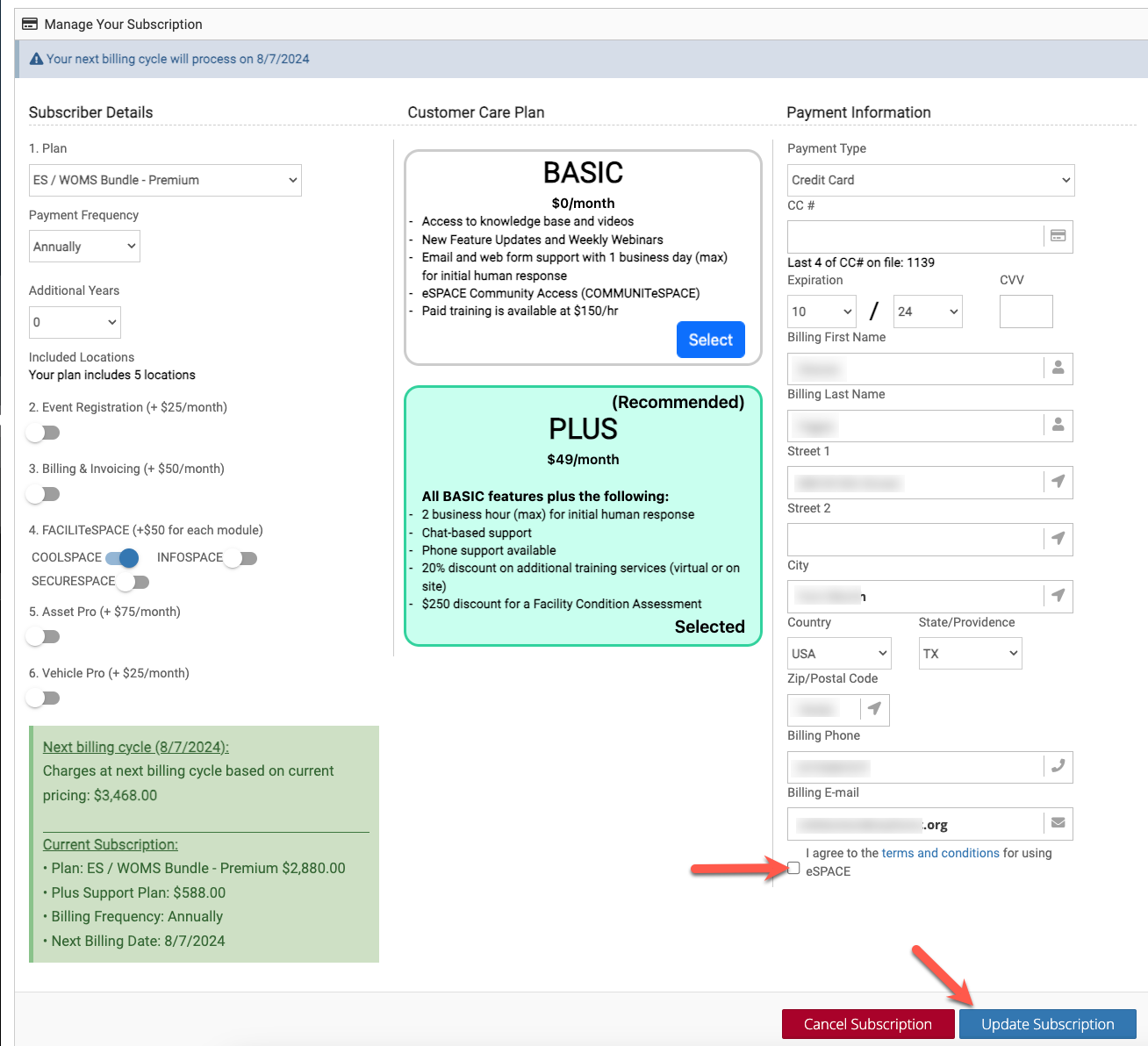 For Payment Type, the available options are Credit Card or E-Check only.
Is invoicing an option? Due to the elevated costs and chances of errors associated with manual invoicing, we have decided to remove the option for customers to pay via Invoicing.
What if our organization does not have a credit card? We truly believe that the E-Check option for payments will be easier and less time-consuming for your organization.