To submit a work order, follow these steps:
Click on "New Work Order" from the top of your screen OR from the left side bar under Work Orders > Add Work Order to start your work order request.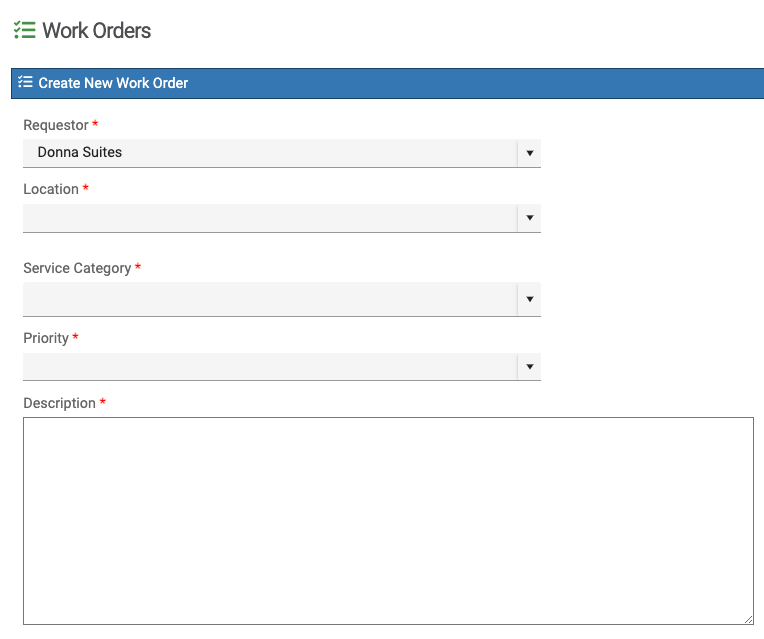 NEXT, choose a "Location" from drop down tab to choose the building/location that the work order will be occurring in.
If you have requested to display your spaces on the work order request form (under Settings > Advanced > General > Work Order Creation), once you select your location, your spaces will then display so that you can select the space the work order is associated with.
Choose a "Service Category" as it relates to your work order.
Choose a "Priority" as it relates to the urgency of the work order. Your organization may want to establish a set of guidelines to help ascertain what the best option is for your work order. The default options are: Urgent, High, Medium, and Low.
An Admin can add additional priorities, color code them and/or edit the default priorities under Settings.
Add a Description - Explain the issue and give as many details as you can pertaining to the issue.
Continue to the next section of the new work order form by adding the following:
Requested Completion Date - Give an estimated date that the work needs to be completed by. This can be adjusted, as needed.
Add Attachments - There is the option to attach a file to your work order. A couple of good use cases for this would be a photo of the issue, a room set-up diagram, manual, etc.
Assign the Work Order to a Internal User, Department or External Vendor.
Once you are finished with entering this information, click SAVE.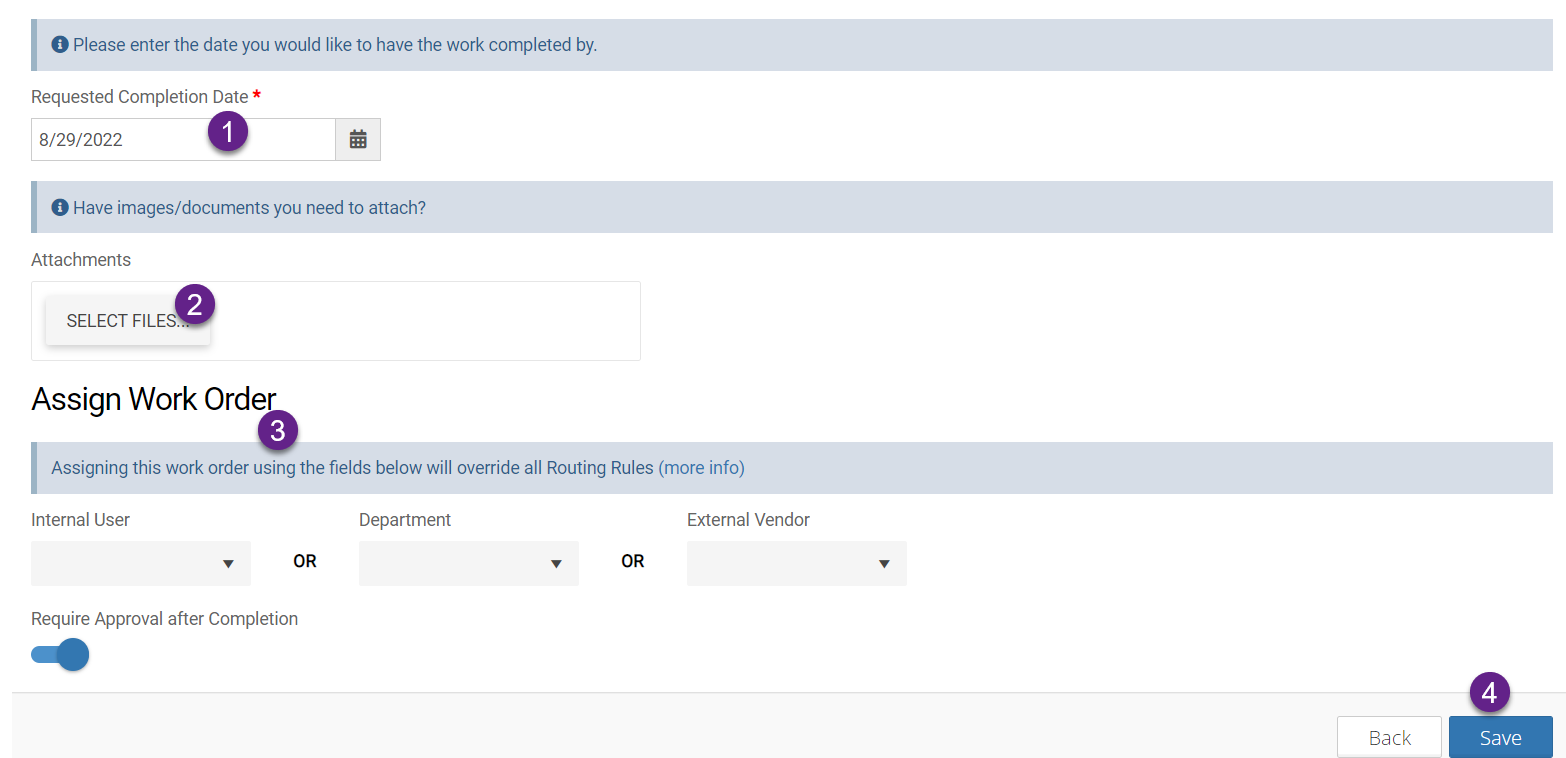 You have now successfully submitted a work order!