As an Admin, all new work orders will be displayed on your dashboard under your "New Work Orders" grid. You can print, view, assign or choose not to accept the work order.


To assign the work order, simply click on the green "Assign" button. You can assign the work order by clicking inside one of the following boxes, choose one of the internal users, department or external vendor from the drop-down, and SAVE.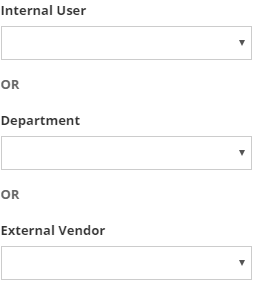 Another option is to click on the arrow to the left of the work order number which opens the new work order request where you can view additional details, assign the work order and SAVE.