You can build and run a report based on the criteria of your choice!
Go to ReportsReport Builder located on the left sidebar of your dashboard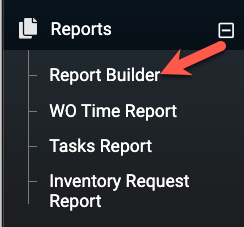 Start building your report by selecting your desired column headers that you want to show on the output of the report (see attached below). You can also reorder your column headers by clicking on the column display name and dragging it to the desired location.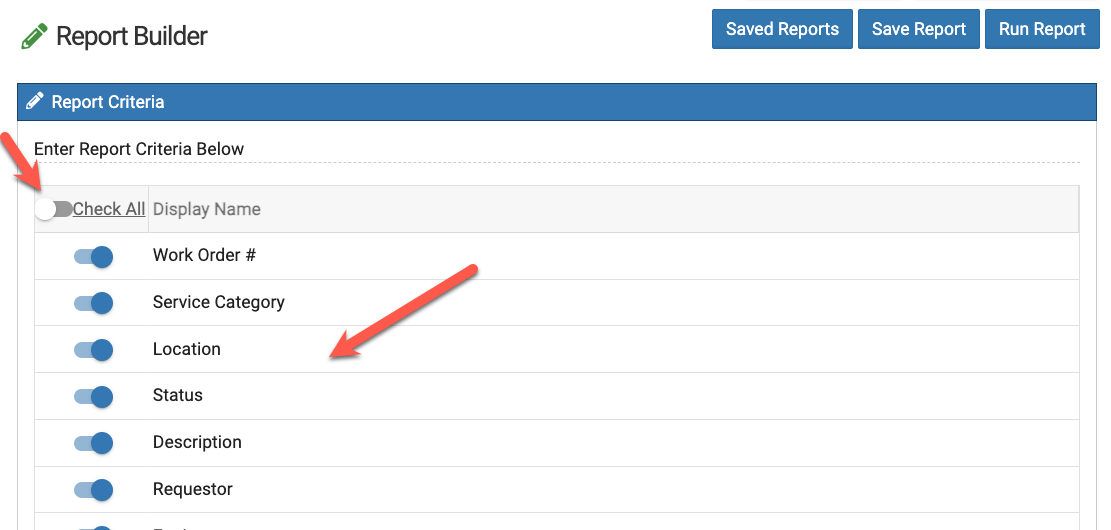 NOTE: You can select "Check All" (shown above) with will automatically select all the criteria for your report or only select specific criteria that you want included in the report.
Next, choose your location(s)
Then, select your date range (Start Date/End Date) for the report (see above). NOTE: If your date range is at least 1 week, then the "Day of the Week" will be displayed so that you can select all days or a few.
Below the date range choose any and all filter options you would like such as: Work Order Status, priority, requester, service category, equipment, vendor, department...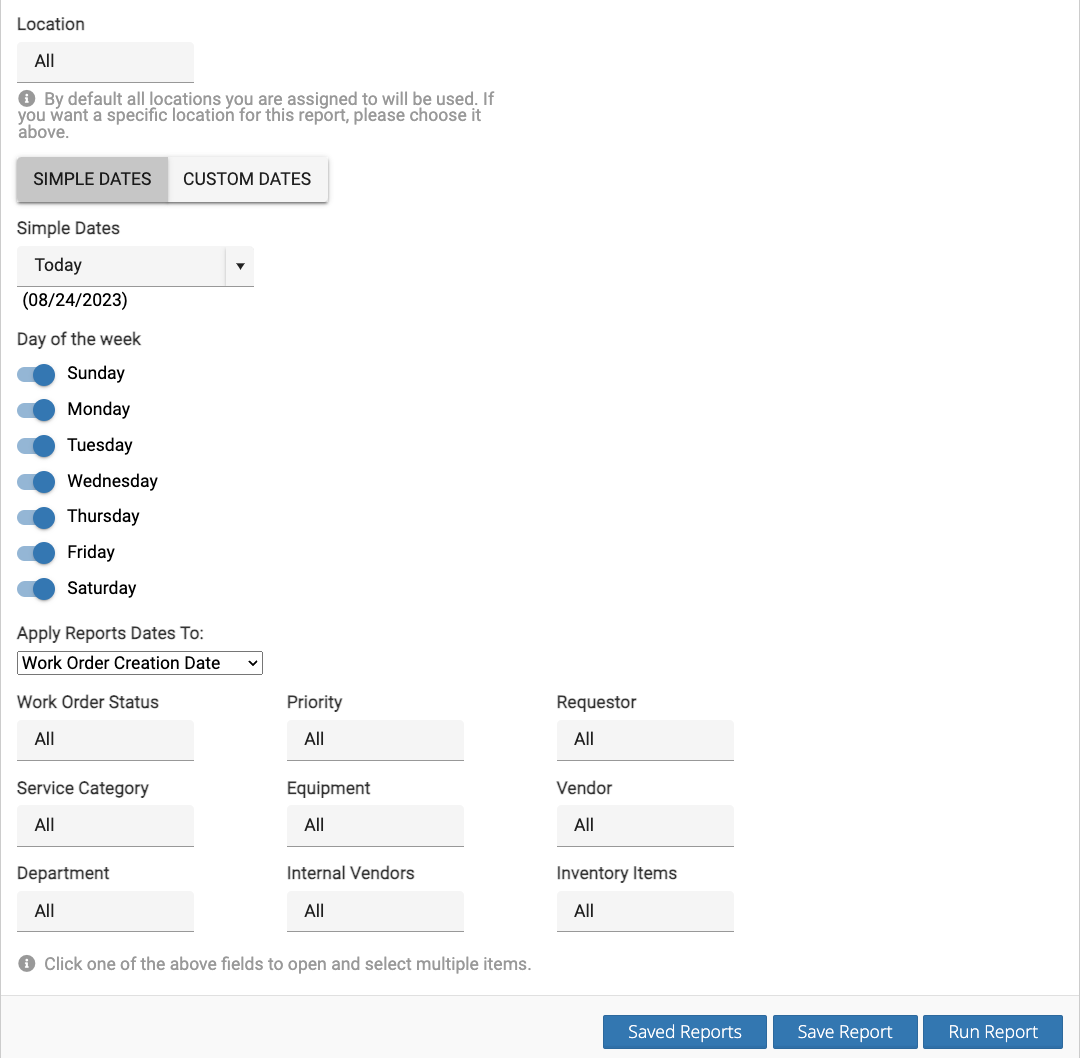 Once you have selected all the filter options that you want, click the blue "Run Report" button.
Another tab will open where you can view the report, Export to Excel, Export to PDF or close.

NOTE: You also have the option to "Save Report" (Report Criteria page) which saves all of your selected criteria, then give the report a name, mark it Public (optional) and SAVE.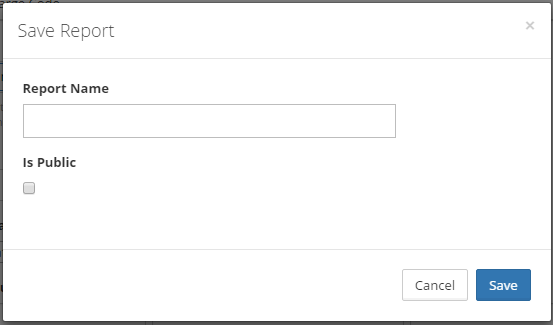 When you want to run the report again, go to "Saved Reports", go to the right of the report that you want and click on the blue "Load" button.

NOTE: You also have the option to delete a saved report here by selecting the red trashcan.