We have developed and sell a Driver (a small piece of software) that can be installed in a JACE that communicates with our eSPACE Event Scheduler module, allowing the Event Scheduler to communicate with your HVAC systems.
To learn more how a JACE can increase efficiency and save money, go HERE!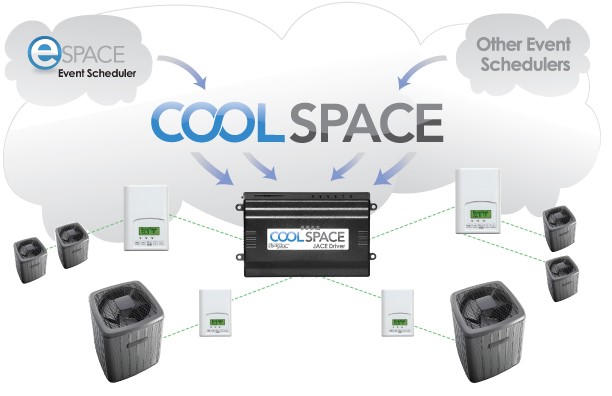 Here's how the JACE Driver works!

The JACE Driver reaches to the cloud and grabs the Event Scheduler (or other Event Scheduler) and pulls down the next 24 hours of approved events, stores them in the JACE and then sends them to the HVAC units to tell them when to engage or disengage, based on the times entered within the event setup and tear-down times. If there are no setup or tear-down times entered, then it will look at the event start and event end times.

If you are using the Event Scheduler module and are an Admin, you have the ability to override the HVAC system. You have the ability to turn off the HVAC for the event, or simply override the HVAC start and/or end times as shown below.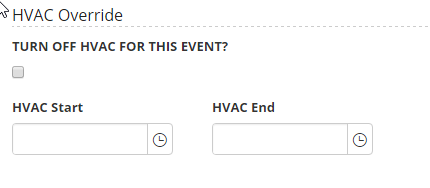 What are some BENEFITS when using our Driver?
Interfaces with the eSPACE Event Scheduler
Only use your HVAC systems when rooms are scheduled
Enter your event and room schedules only one time
Integrates with a variety of HVAC control systems
Ongoing support
Savings abound!
If you have a JACE…or want to consider obtaining a JACE…drop an e-mail to info@coolsolutionsgroup.com or call us at 1-888-448-5664.