Event CATEGORIES are often defined as areas or departments within your organization, such as Staff Meeting, Community Outreach, Student Ministries, Space Rental, etc.
NOTE: This is an optional feature, although it is recommended for enhancing the reporting, internal calendar, public calendar, and search features. If you want to make Categories a required field, you can do so by going to Settings>Advanced>General>Event Creation and select the setting, as shown below.

To Add Categories:
Go to Settings>Advanced>Event Categories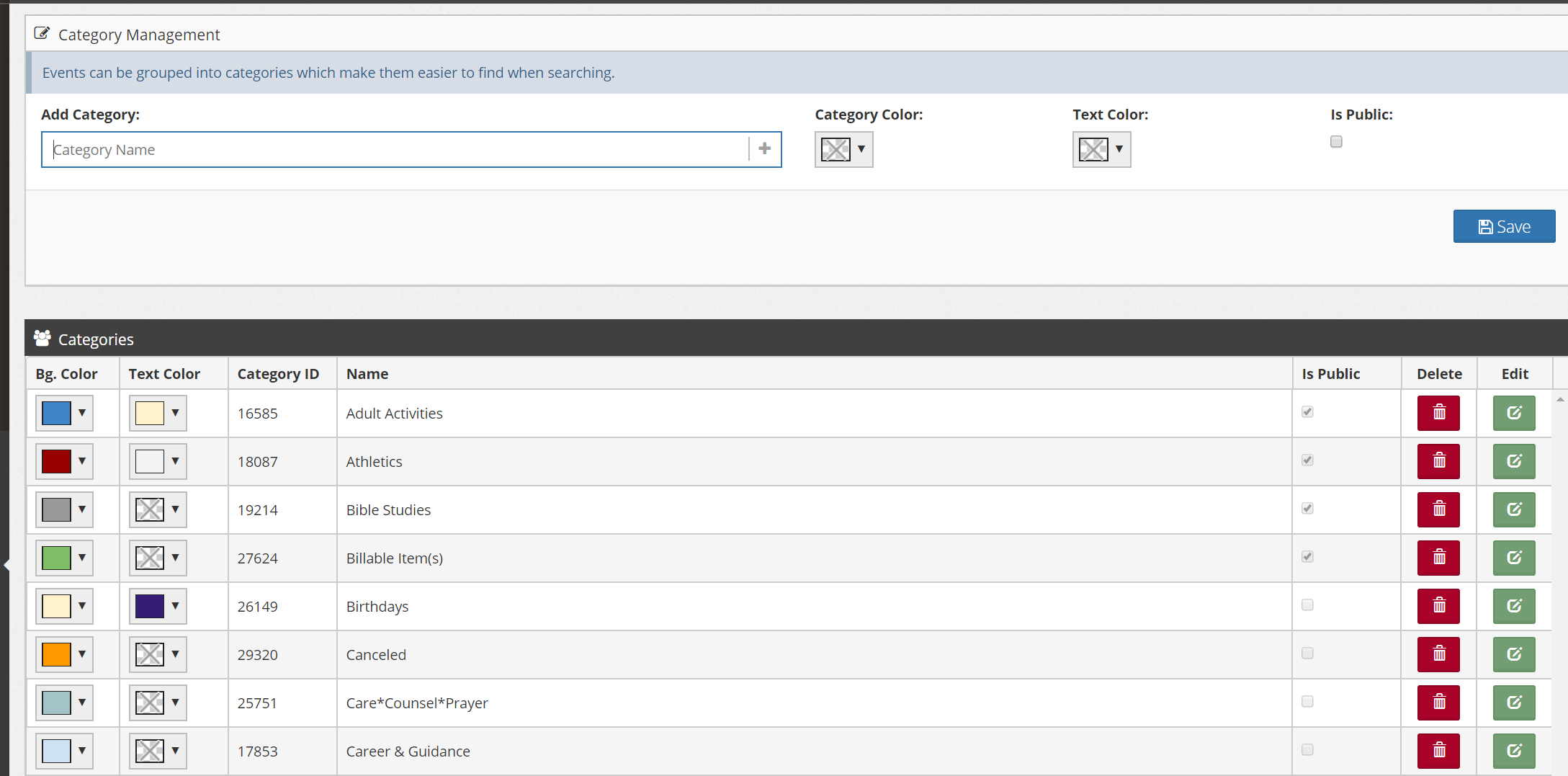 Add Category Name, choose a category color code and text color (optional). Each event category will have a unique Category ID associated to it.
NOTE: If you would like your category to be included and filterable on your Public Calendar, place a check in the box, and Save. Repeat this process to continue adding categories.
Delete a Category by clicking the red button associated with the Category and process accordingly.
Edit a Category by clicking the green button associated with the Category.
You will be able to see how many events have been assigned to each category, as events are created.