Room Cards are designed so that you can run a report for all of the events happening by space or date. When using the space output option, you can print out the events of the day for that space and place it on the outside of the door to advertise the events going on.
Check out our

INFOSPACE

module, which can be used to automatically display the current events of the day for the space on any digital signage display in your building.
To get started, go to Reports, located on the left sidebar of your dashboard, then select Room Cards.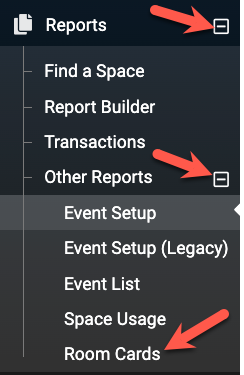 Start adding your Report Criteria such as Location, Date Range, Event Status, etc.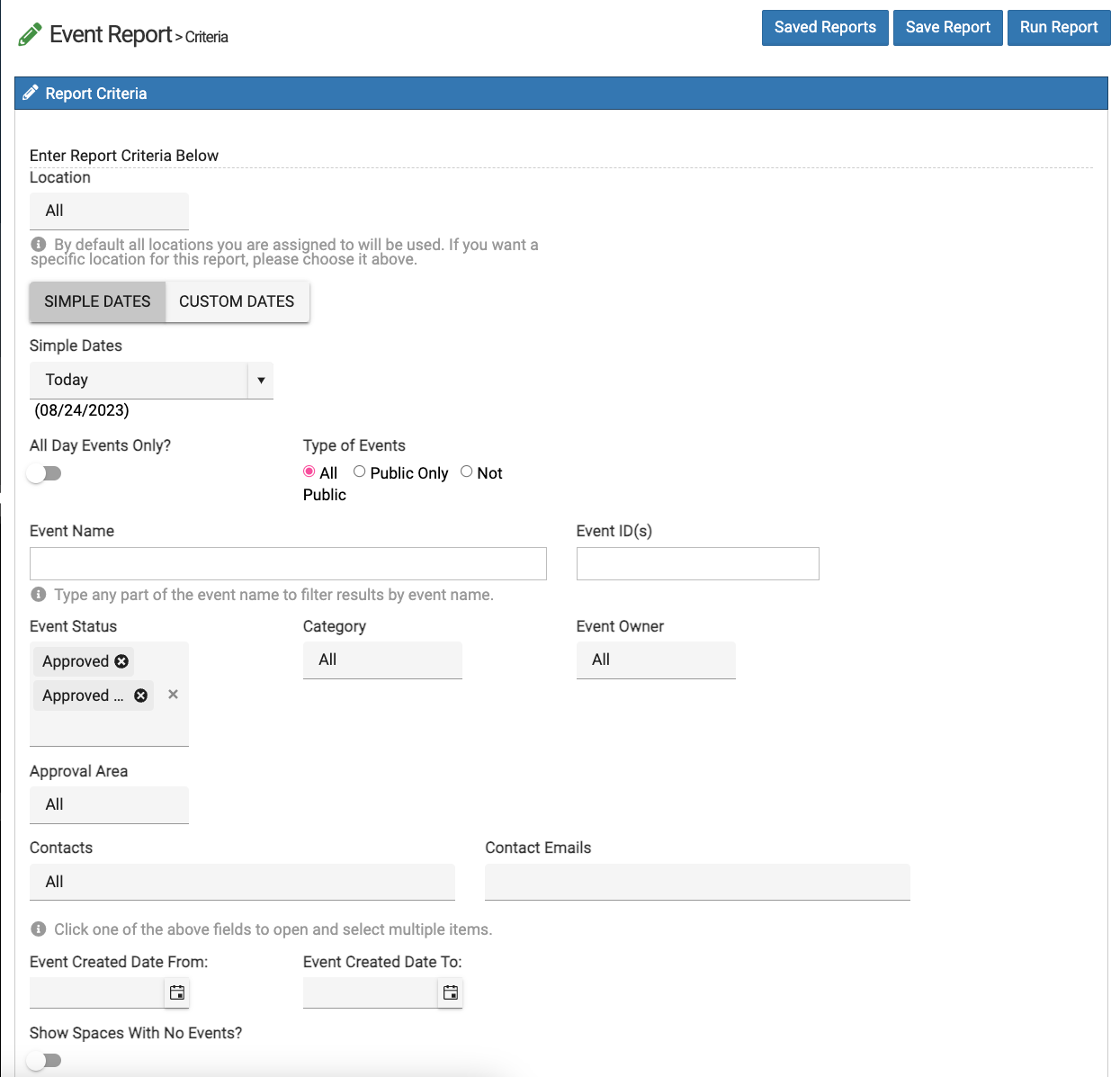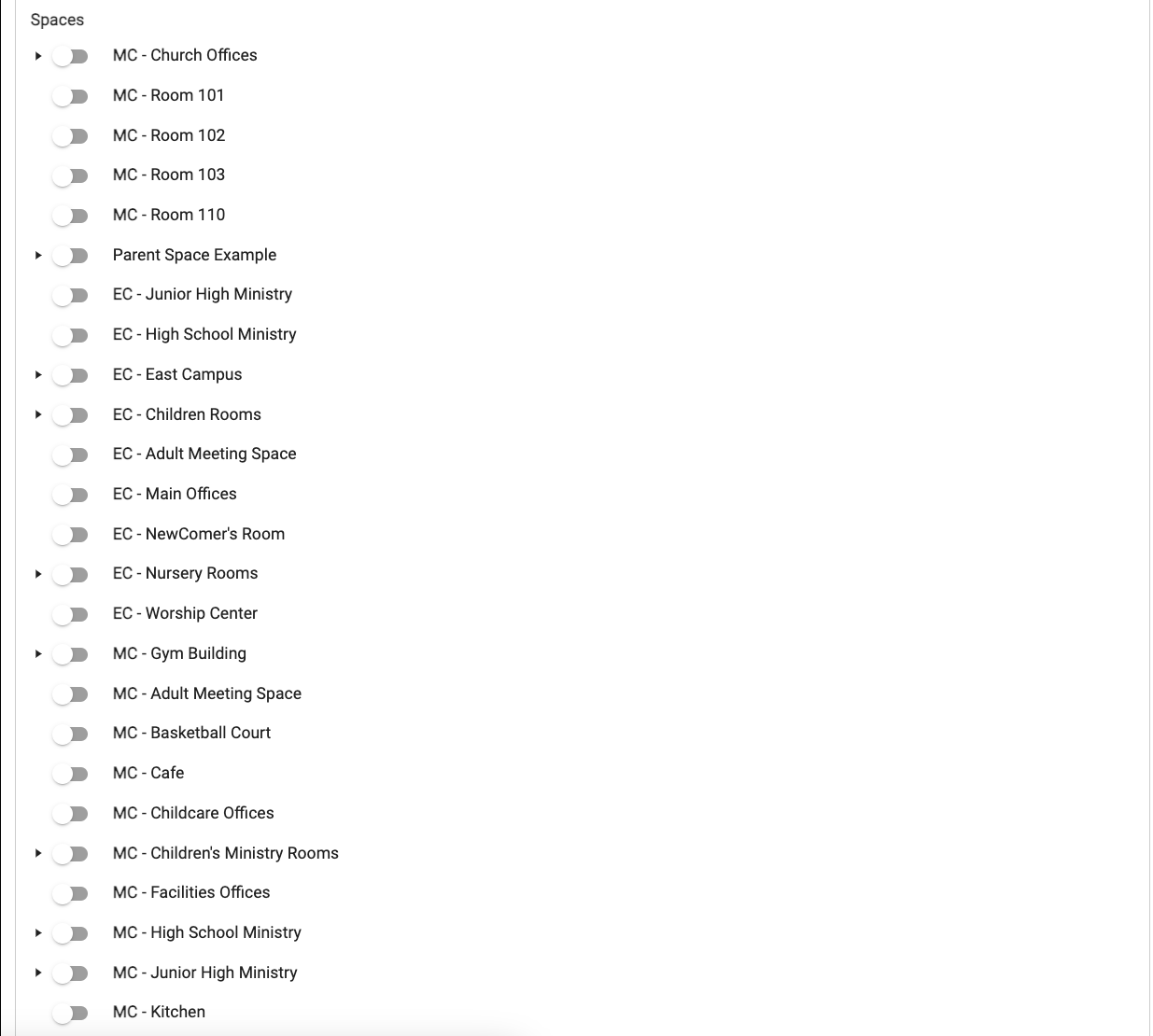 You will notice that you have the option to "Show Spaces With No Events" (see below).

When selected, spaces with no events will be included in the report and the space will show "NO EVENTS SCHEDULED" on the room card.

You also have the option to choose the output when printing your report based on numerical Date order or alpha SPACE order. Once you have made your selections, select "Run Report".

Here is what the Space Output report looks like! Notice that you can enter a desired "Font size". Also because I selected "Show Spaces With No Events", you can see the space with "No Events Scheduled" below the space. When you print the room cards, a card is printed for each space (landscape or portrait).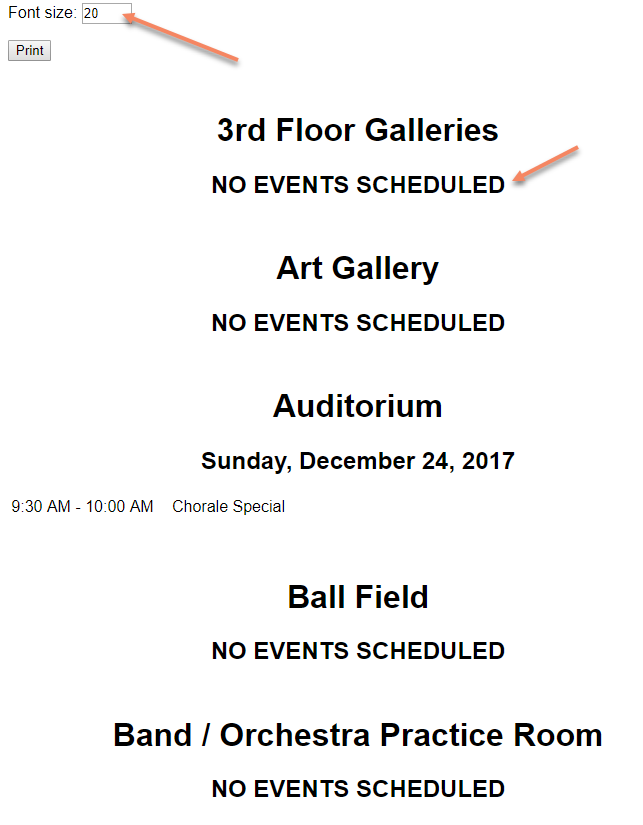 Just like all reports, you can choose "SAVE REPORT", to save all of your selected criteria, give the report a name, mark it public to share with other internal users (optional) and SAVE.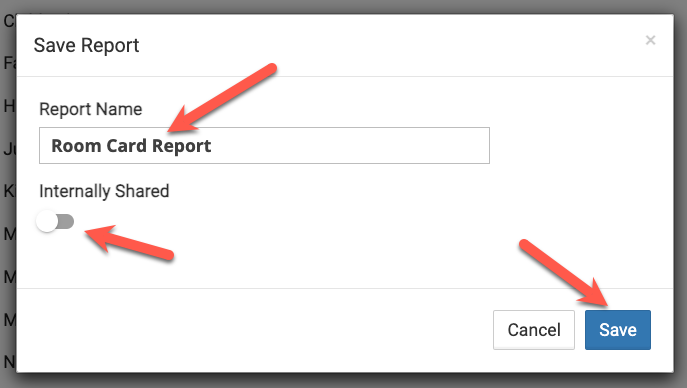 The saved report will look like this:

You can then choose to click LOAD in order to load in your saved criteria and filter options so you a run a new report.
You can click the green calendar icon and follow the steps to set up an automatic email reminder about the report.
You can click the red trashcan icon to delete the report.