If you have a form attached to any item and want to run a report that includes the form answers, we encourage you to use the Event Setup Report!
You can also include Form Q&A on the Report Builder > Space Usage option.
Form Q&A for items on events are also easily assessable & readable on the eSPACE app (made for Android and iPhone) when you click on Event List > Event Setup for each event, as long as users have an eSPACE account with an access level that is higher than "Calendar View Only".
Go to Reports > Other Reports > Event Setup, located on the left sidebar of the dashboard.

Select your date range, add your criteria and be sure to include "Show Forms", as shown below and run your report.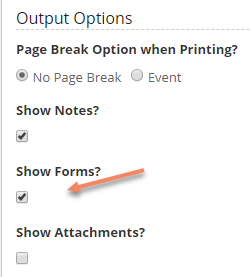 The form answers included within the report will look like this: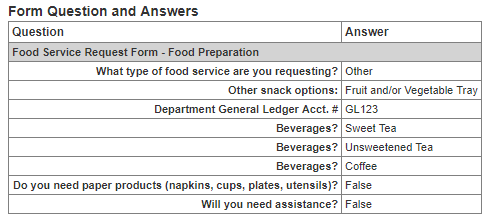 This will really help when giving this info to your setup teams!