If you have a form attached to any item and want to run a report that includes the form answers, you will want to use the Event Setup Report!
Go to Reports>Other Reports>Event Setup, located on the left sidebar of the dashboard.

Select your date range, add your criteria and be sure to include "Show Forms", as shown below and run your report.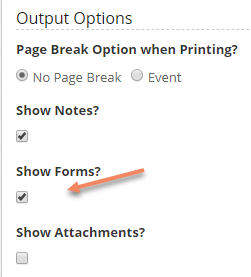 The form answers included within the report will look like this: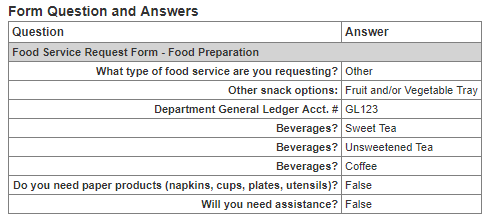 This will really help when giving this info to your setup teams!