Report Builder is purposely designed to allow you to customize the column headers and export into a format that easily allows you to convert into an Excel or PDF. Once in Excel, you can adjust the columns or rows and then print. If no adjustments are needed you can export to PDF and print.
Report Building also has a variety of filter options for approval areas, event statuses, event categories, spaces, resources, services, and much more!
You can drag any column if you wish to change the output order!
Go to Reports > Report Builder, located on the left sidebar of your dashboard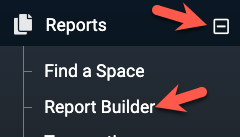 Select the "Report Type" that you want to run.

You have 4 options: Event List, Space Usage, Item Usage or Calendar Labels.

Your column header options will be different based on your Report Type selection.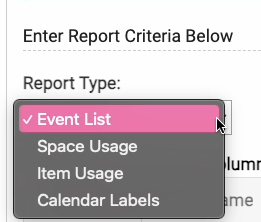 Start building your report by checking the criteria that you want to include.

You get to choose how you would like to see the output of the report columns by clicking and dragging any display name and order them any way you want!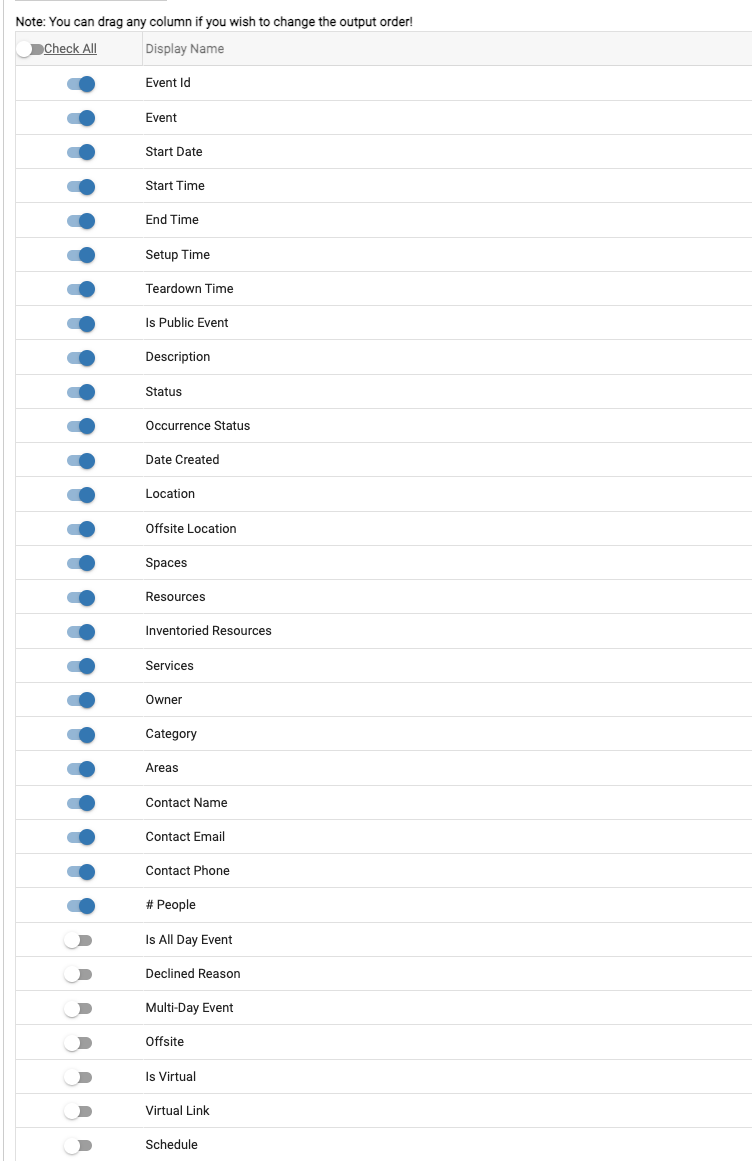 You can select "Check All" which will automatically select all the criteria for your report or only select specific criteria that you want included in the report.
Next, choose your location(s), start and end dates, status, approval areas, contacts, etc.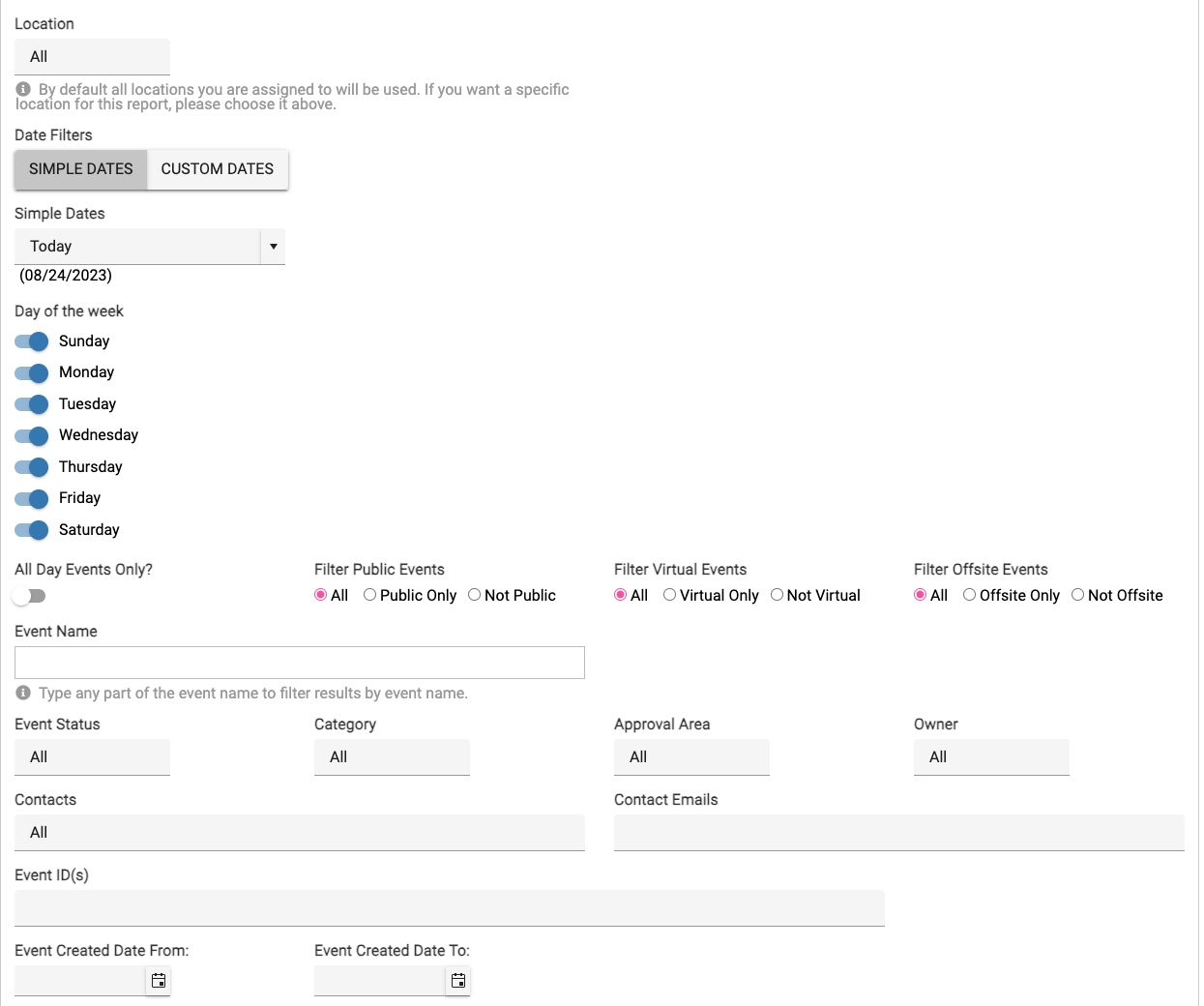 As an option, you can also include "Any" or "All" items that you want to include. If you don't toggle any on then the report will assume you want all events with all spaces, resources and services. To filter the report by event with certain spaces and/or resources and/or services, make sure to toggle those specific ones on before running the report.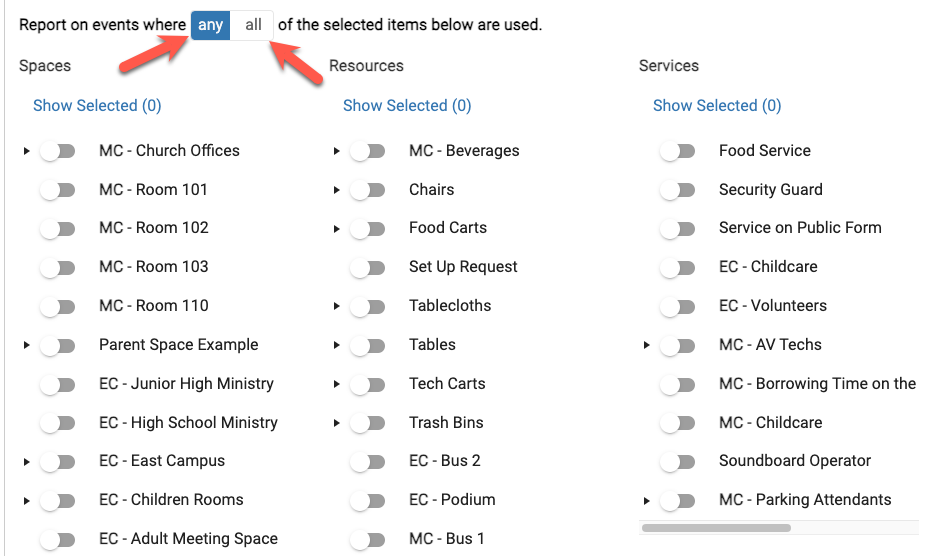 After choosing all your columns of information, the filter options and then spaces, resources and services, click Run Report.

When you run the report, the results will open in another tab where you can view the report, Export to Excel (in order to adjust the columns and/or rows and then print), Export to PDF ("as is") or choose to close the report.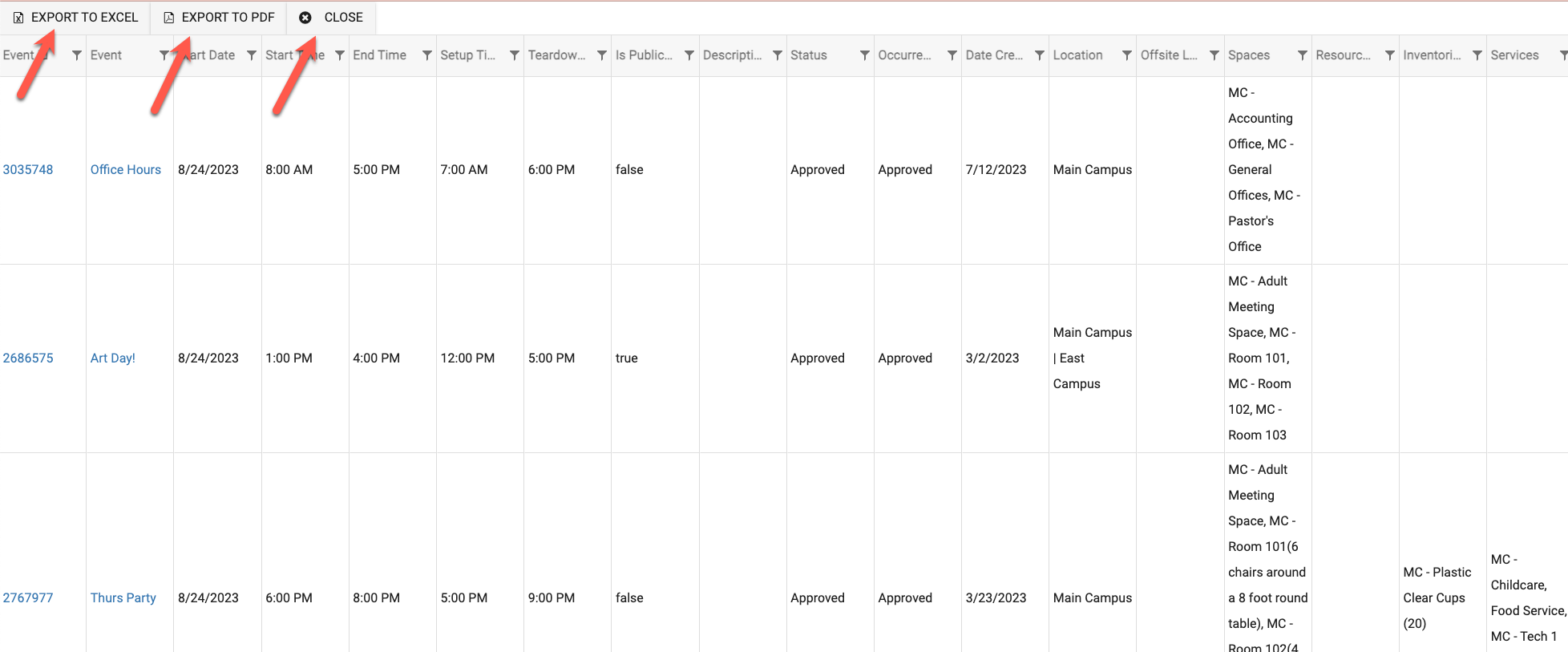 On the exported report you can also sort the event by descending or ascending order by any column. Simply click in the column header to see an up or down arrow appear.

Saving the Report
Prior to running a report, you also have the ability to "Save Report" which saves all of your criteria and filter options so that you can quickly run the same report over and over again. When you select "Save report", another screen will open where you can name the report, decide if you want other eSPACE users to see the report, and then SAVE.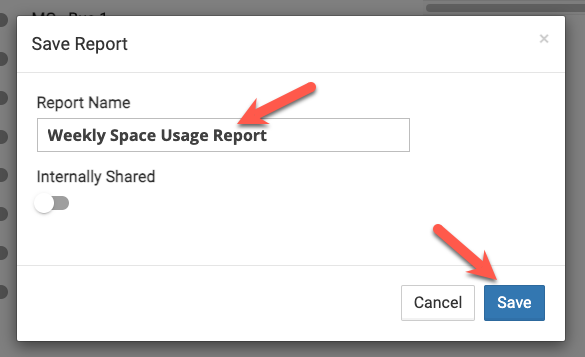 To retrieve the report, simply click on "Saved Reports", and click LOAD.
To setup an automatic email reminder about the report, click the green calendar icon and follow the steps.
To delete the report, click the red trashcan icon.