This report was designed to provide you a quick and simple way to export your events along with additional information that can be easily exported to Excel.
You can build and run a report based on the criteria of your choice!
Go to Reports > Report Builder, located on the left sidebar of your dashboard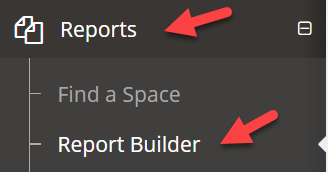 Select the "REPORT TYPE" of report that you want to run. You have 4 options: Event List, Space Usage, Item Usage or Calendar Labels. NOTE: Your column header options will be different based on your Report Type selection.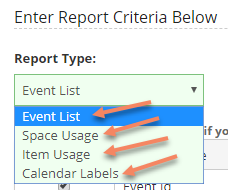 Start building your report by checking the criteria that you want to include. NOTE: You get to choose how you would like to see the output of the report columns by clicking and dragging any display name and order them any way you want!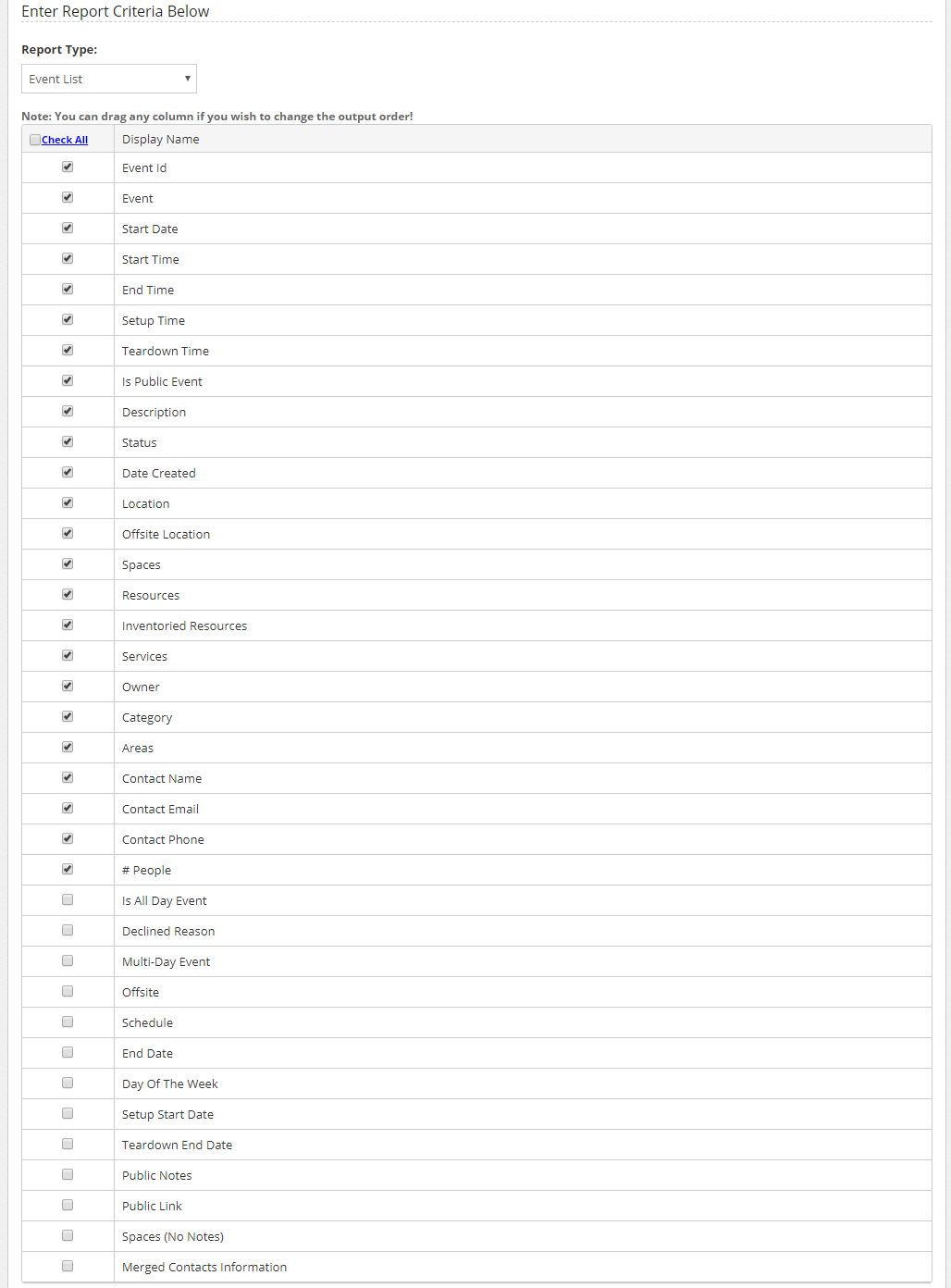 NOTE: You can select "Check All" with will automatically select all the criteria for your report or only select specific criteria that you want included in the report.
Next, choose your location(s), start and end dates, status, approval areas, contacts, etc.

As an option, you can also include "Any" or "All" items that you want to include and choose the blue RUN REPORT button on the bottom right of the page.

After running a report, another tab will open where you can view the report, Export to Excel, Export to PDF or close.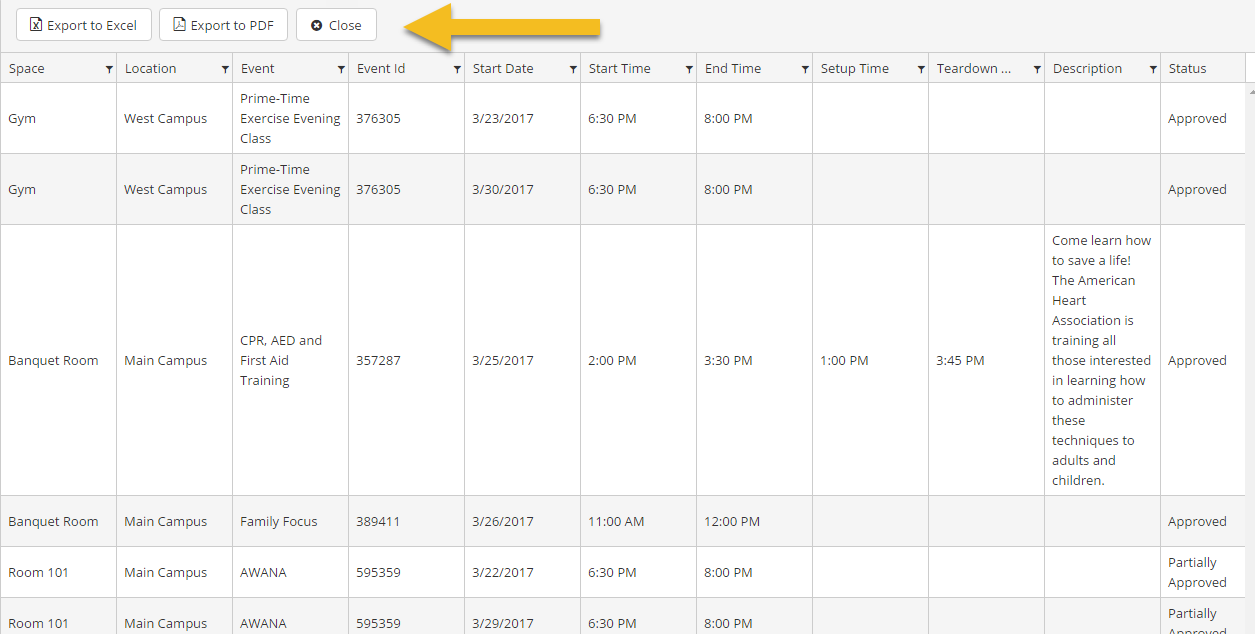 Prior to running a report, you also have the ability to "SAVE REPORT" which saves all of your criteria so that you can run the report over and over again. When you select SAVE REPORT, another screen will open where you can name the report, make it Public for others within your organization to use and SAVE or keep it for private use.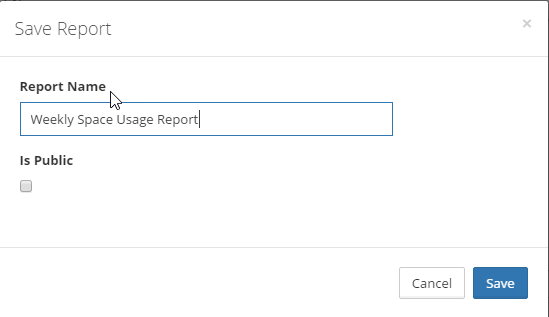 To retrieve the report, simply go to your SAVED Reports, and select the report of your choice and choose LOAD. You also have the option to delete a report here by clicking on the red trash can next to the desired report.