There are 2 ways that you can change the ownership of an event(s).
Option 1
You can change the ownership of an event on the Event Details page (see below), choose the new owner from the drop down and choose UPDATE.

Option 2
If you want to make bulk ownership changes, you can do so by choosing the current event owner(s) then filter (optional) by choosing one or multiple categories and/or location(s) for events that you want transferred to another user.

To begin, go to Events (located on your dashboard and left sidebar) > select Transfer Events (see below) > click on the box below "Current Event Owner(s)"  to select one or multiple current owners of events AND/OR you can select one or multiple "Categories" and/or "Location(s)" that you want transferred > choose the new event owner > review the "Affected Events", then SAVE.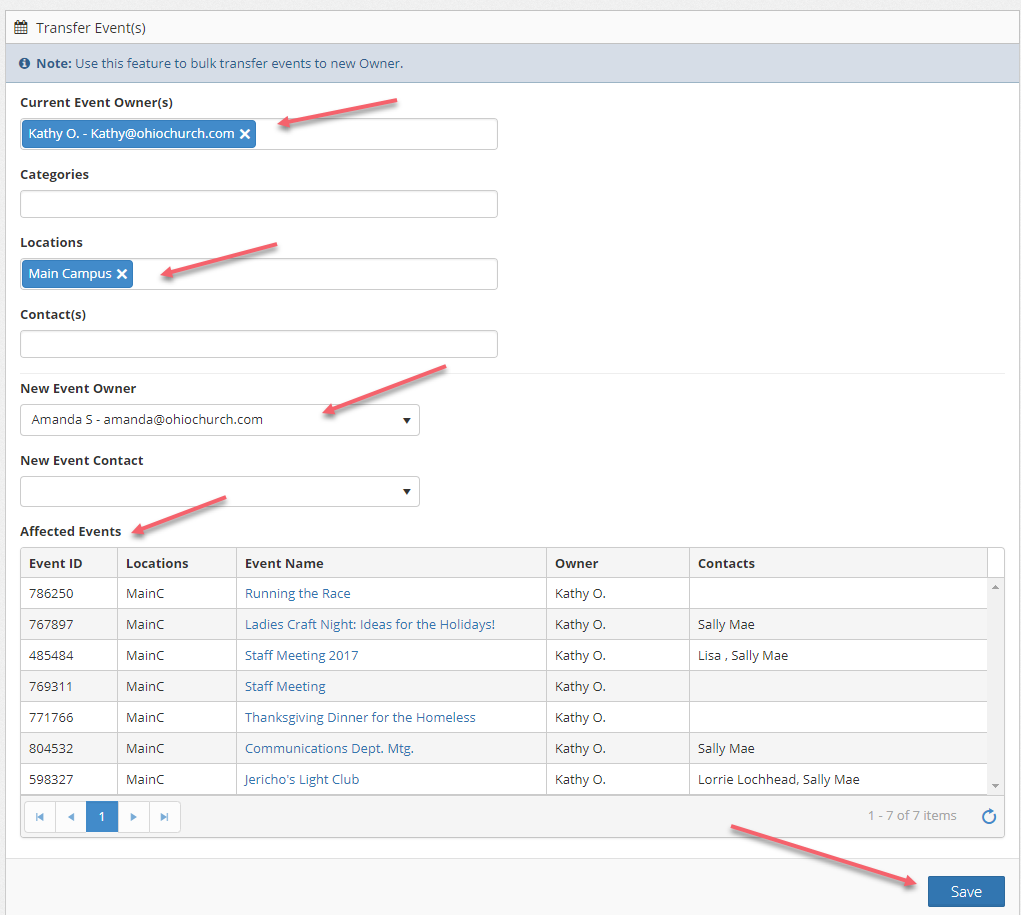 You also have the option to transfer events with a current contact to another contact. For example, you may have a volunteer who is listed as a contact on several events. If they can no longer volunteer, you can easily change the contact to a new contact and SAVE.