If you need to add an occurrence to an event, whether it is a one off or you just need to add another one, you can easily do so by going to the Occurrences tab of the event."
"Add Occurrence" is best used when extending an Event by one or two days.
If the event is RECURRING across multiple days it's better to setup a "Recurrence Rule" from the Event Details page.
Occurrences are different than schedules: When to Add Occurrence vs. New Schedule?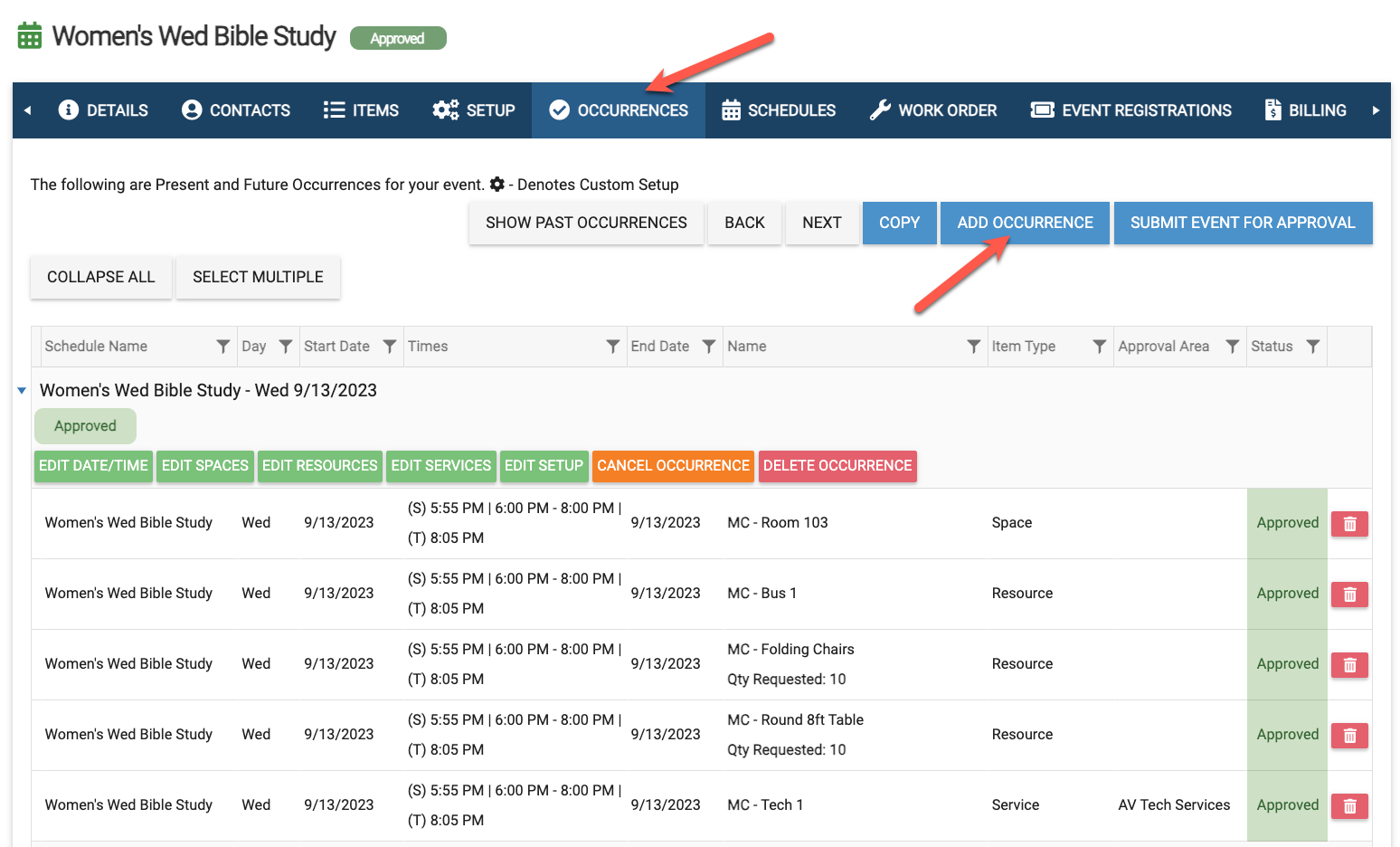 Then click on Add Occurrence, where you can add the additional Event Date and complete the form information.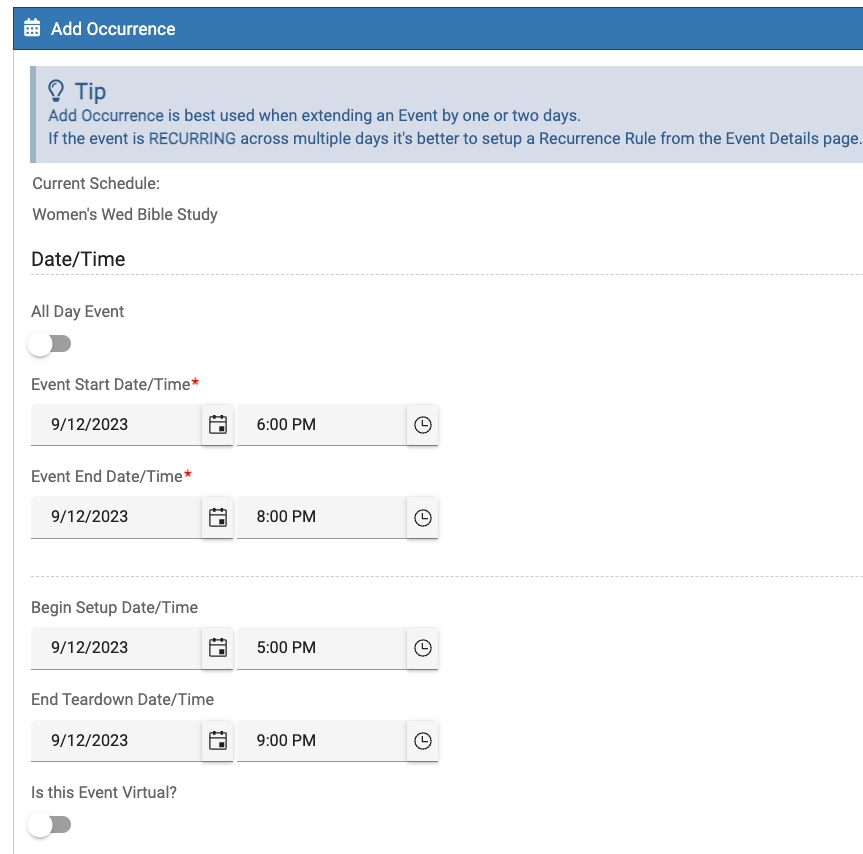 Then click SAVE in the bottom right-hand corner.

Continue with editing or keeping your Spaces, Resources, and Services associated with the occurrence.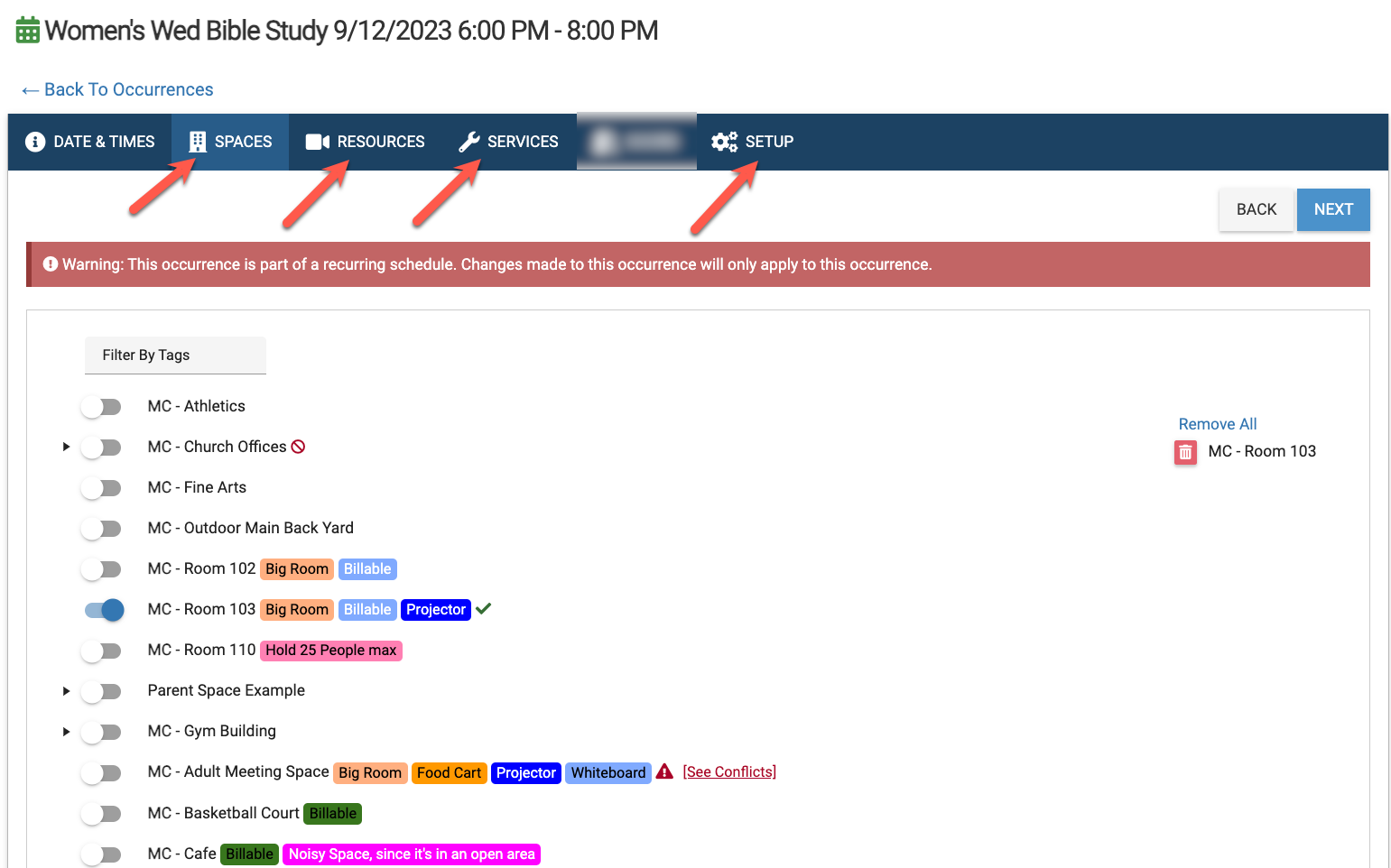 Afterwards, choose "Back to Occurrences",

and click "Submit Event for Approval".


If the items associated with the event require approval, the items that are part of the added occurrence will be then go to pending status and need to be approved!