All Admins within Work Order Management have complete access and can manage inventory. Inventory can include anything from cleaning supplies, light bulbs, HVAC filter types, along with whatever regularly used and replaced items you would like to track and get reorder alerts for!
However, if an Admin gives a Sub-Admin permission rights to manage inventory, they will also see the Settings > Advanced > Inventory tab on they left side menu bar.
Adding Inventory Types
To add and manage your Inventory, go to Settings > Advanced > Inventory and start with clicking on "Inventory Item Types" (see below).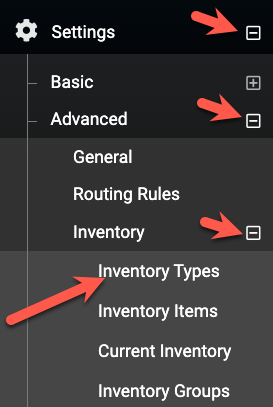 Click on "Add New Inventory Type", then fill out what type you want (ex: Kitchen and Laundry Parts & Supplies) and choose one or more service categories you want to link it to and SAVE.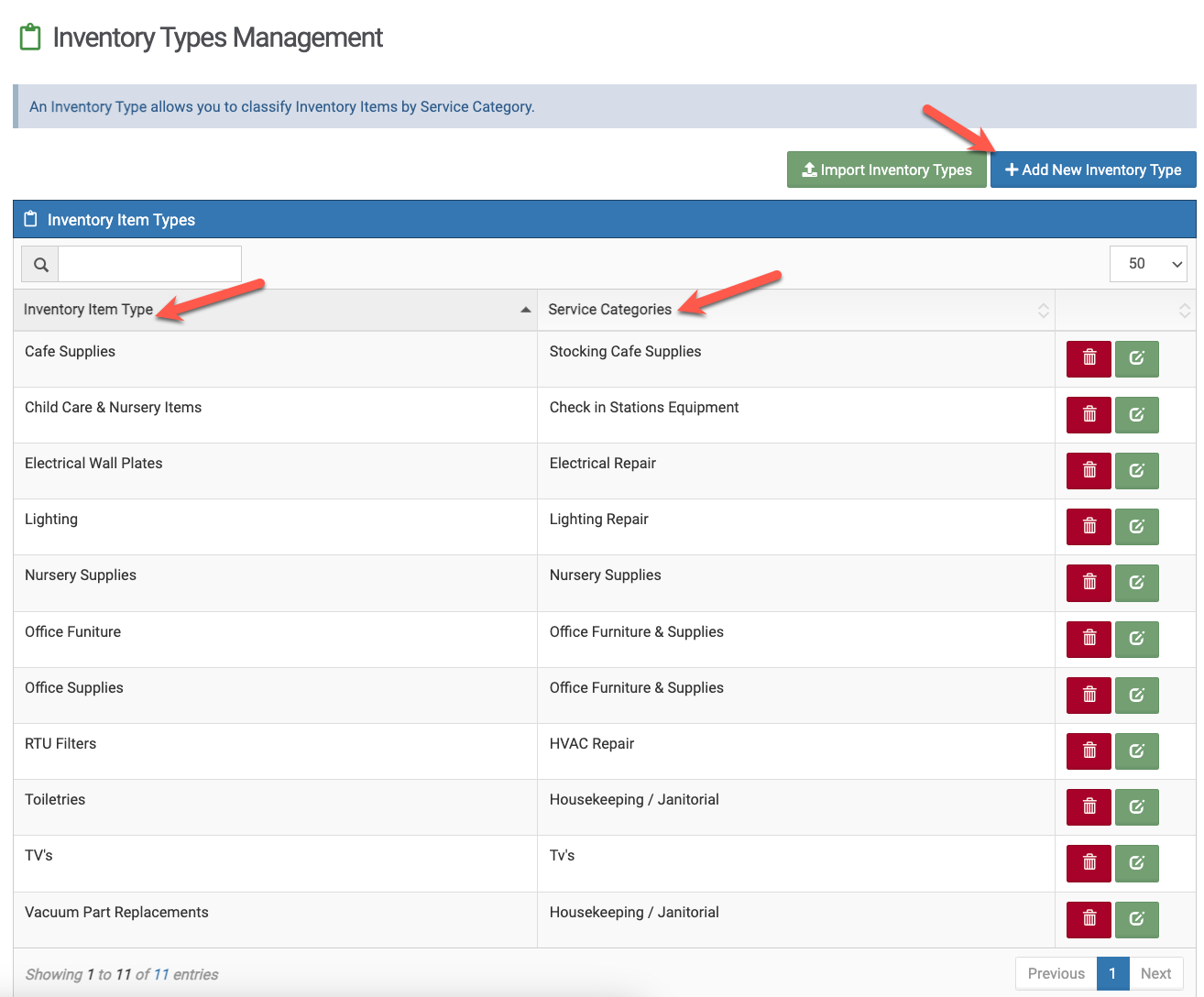 Adding Inventory Items
After adding inventory types, go back to Settings > Advanced > Inventory and click on "Inventory Items".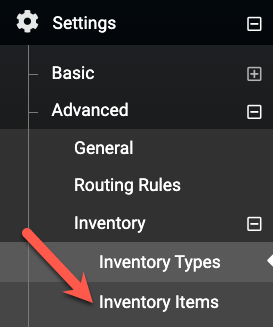 Click on "Add a New Item".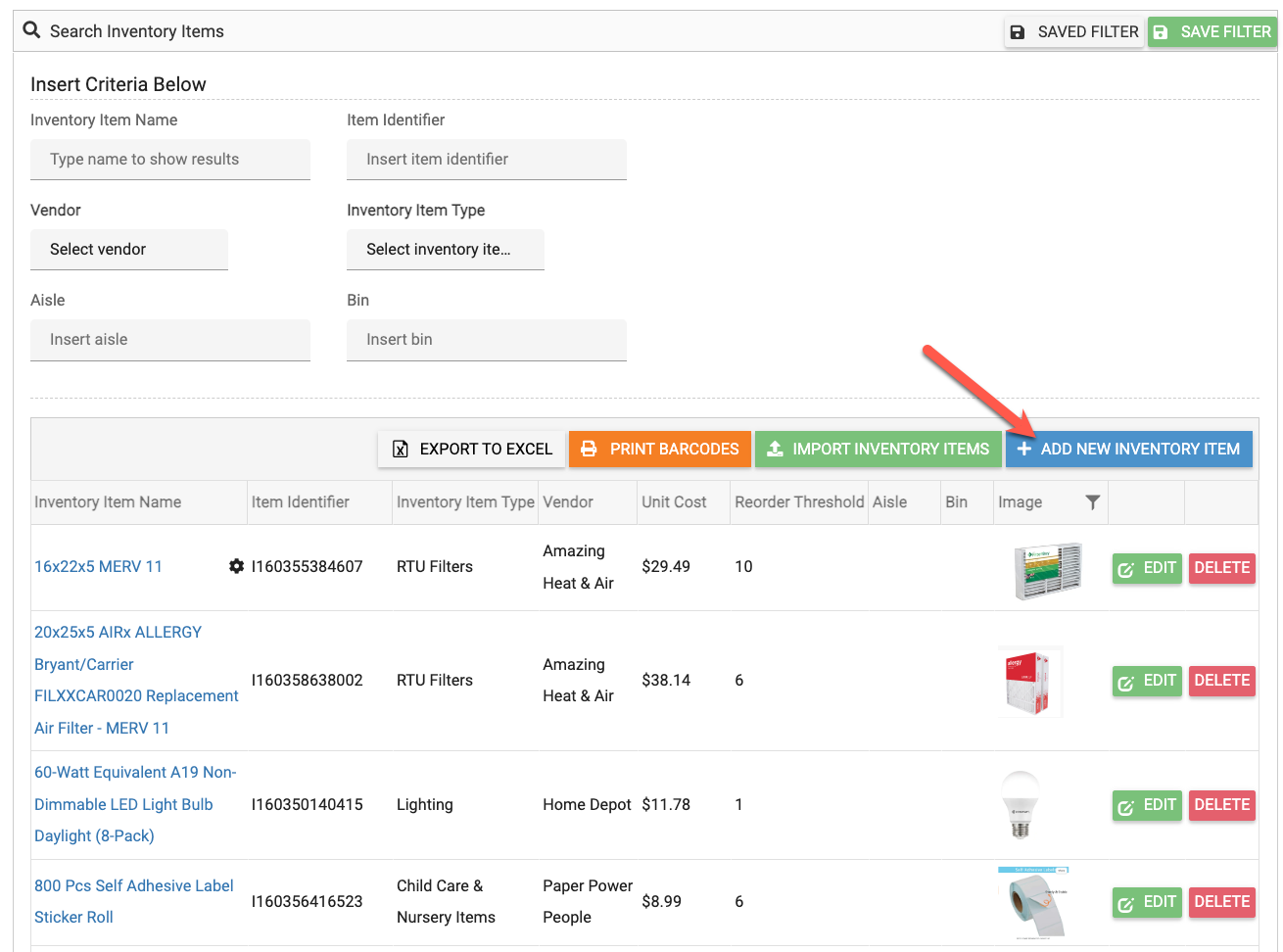 Fill out the required and as much information as you can, then SAVE.
If you have multiple locations (campuses) and store all of your inventory in a warehouse or central location, you can add the storage area as a location and then mark all of your inventory stored there as "Not Location Restricted" (shown below) so that regardless of what location is associated within a work order, users will be able to add new inventory cost items and add/deplete inventory.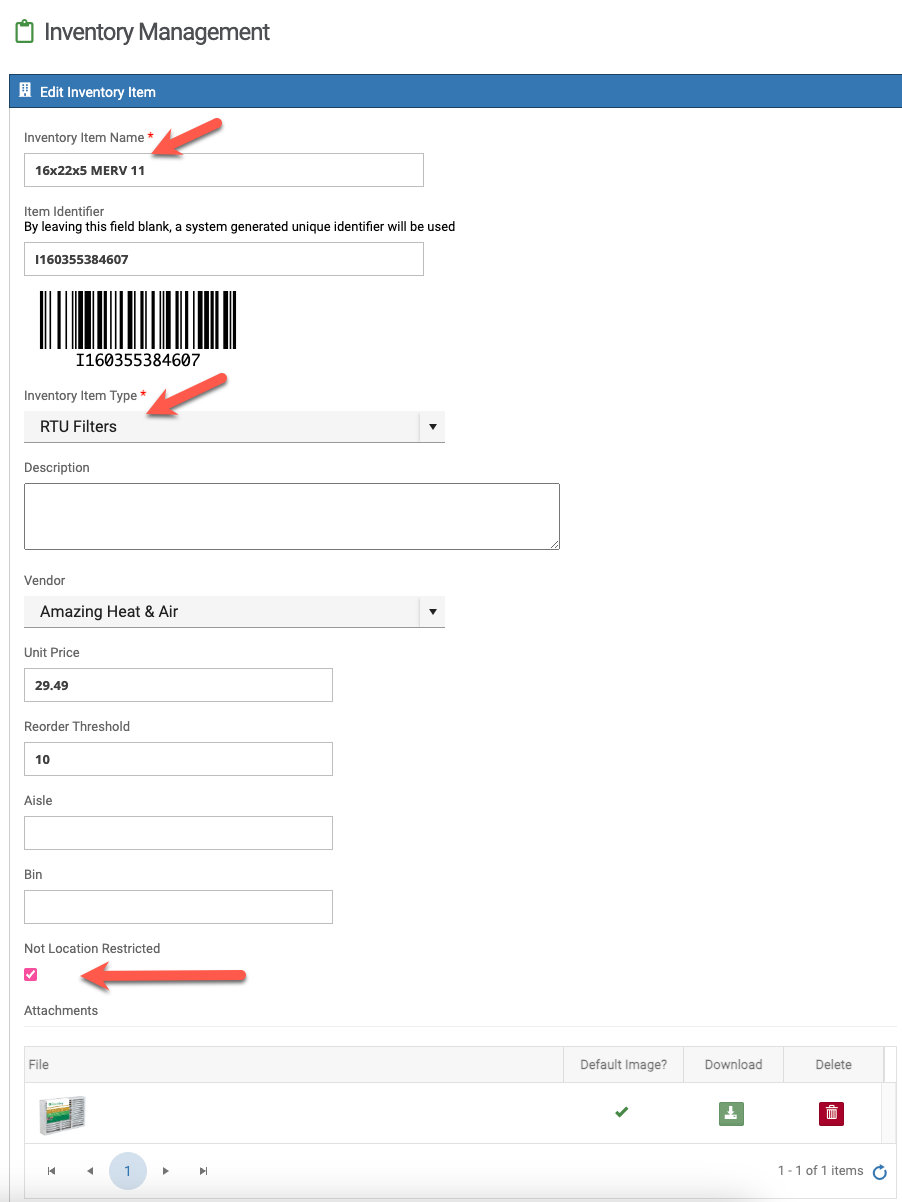 As you add your inventory, you will see them listed within your "Inventory Items" grid.
Notice the cog wheel icon to the right of a few inventory items, shown below. This indicates that the items have been marked "Not Location Restricted" (refer to note above) and can be moved from one central location such as a warehouse to any other locations.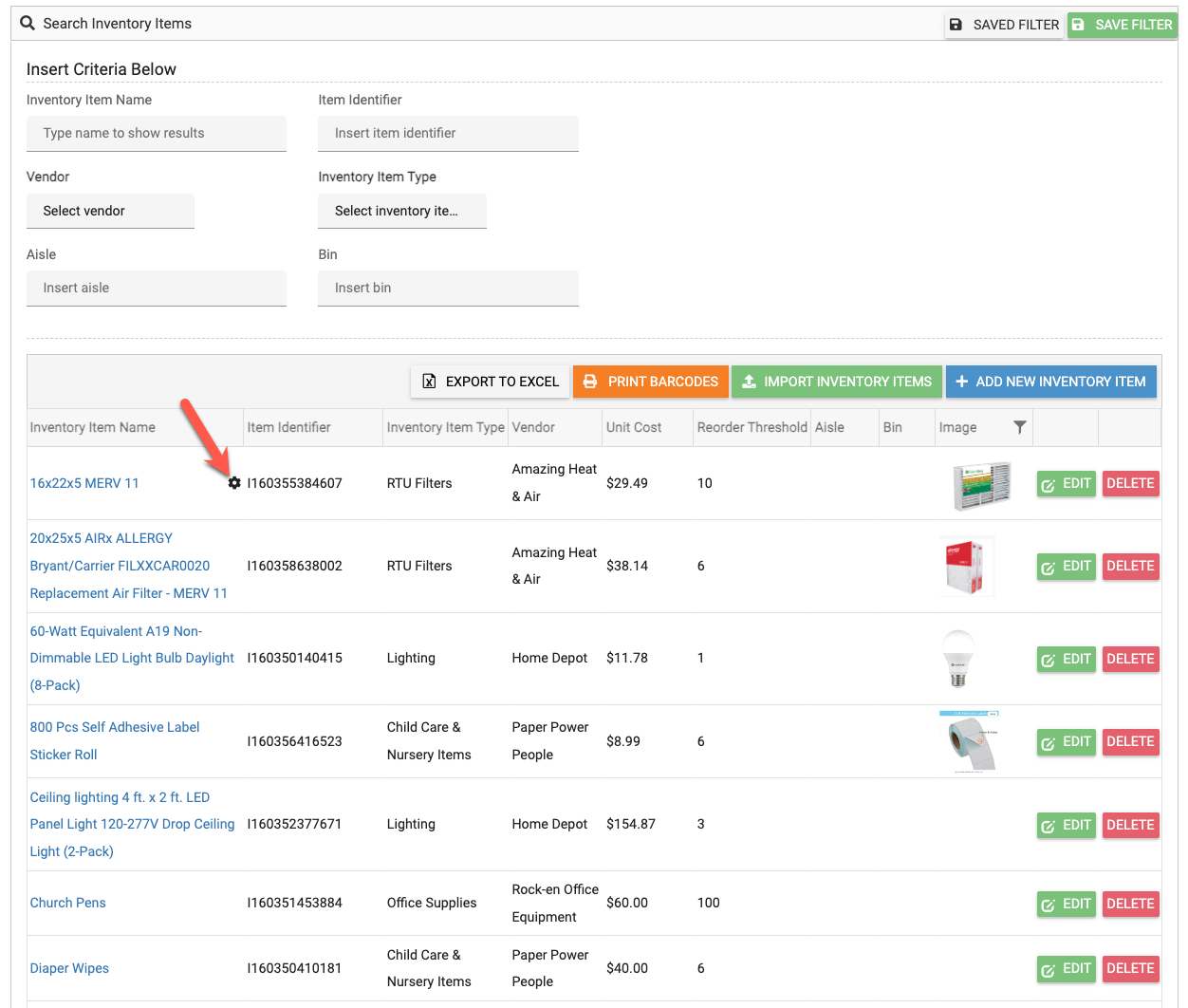 Checking Current Inventory
If you would like to keep track of what you currently have in inventory, you can click on Settings > Advanced > Inventory, click on "Current Inventory".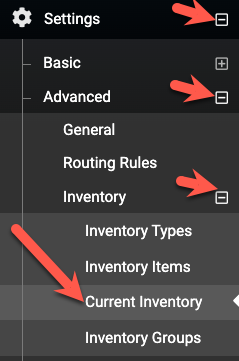 Here you will see your current inventory items and how much quantity you have on hand.
Each time to enter a new inventory item, it's highly recommended that you enter a "Reorder Threshold Limit". You can then set up alerts under Settings > Advanced > System Alerts.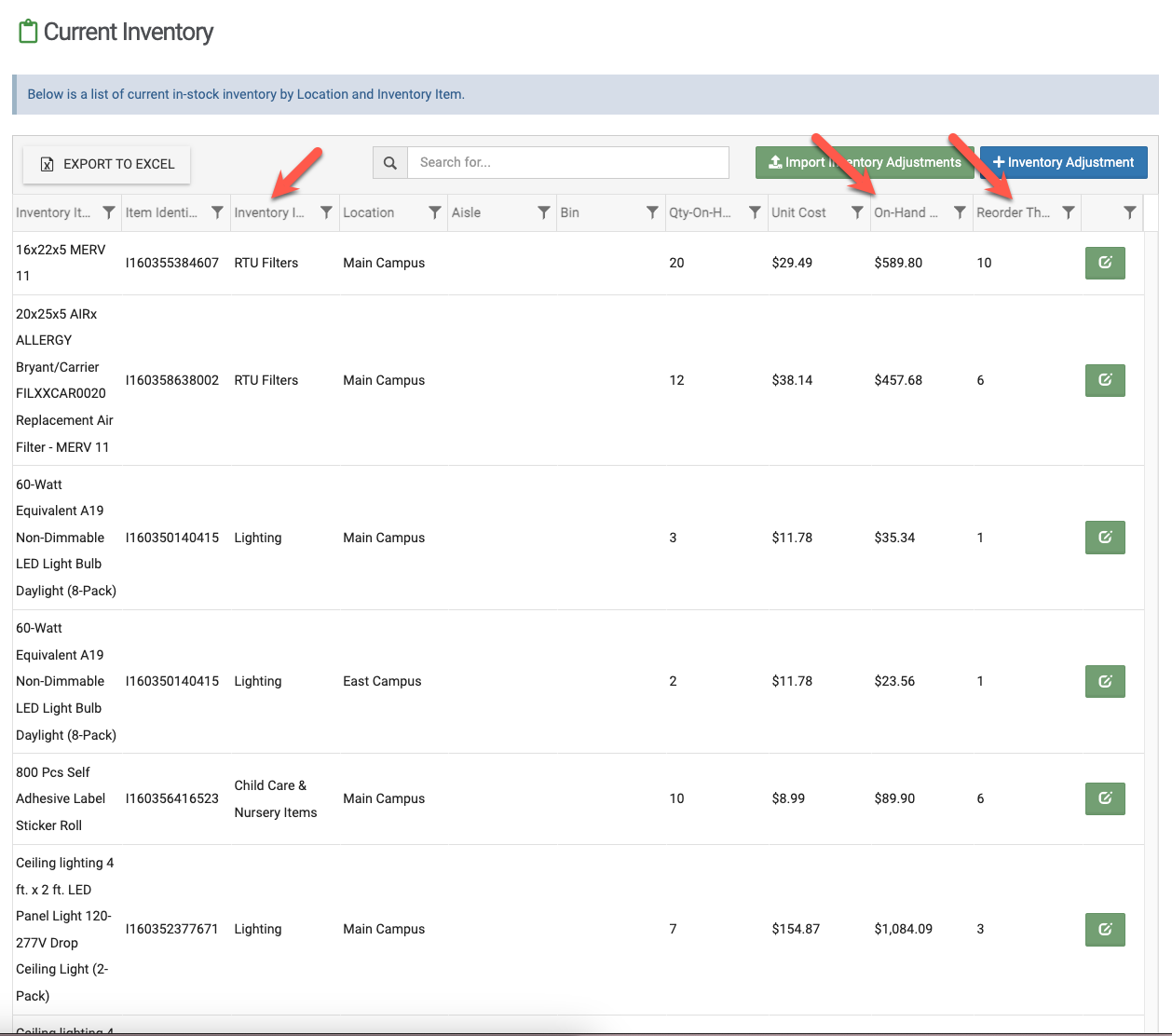 Adjusting Inventory
Click on "Inventory Adjustment" to when you need to increase or decrease your inventory quantity for an item.

Start typing in the name of an inventory item to get result options to appear in the drop-down list.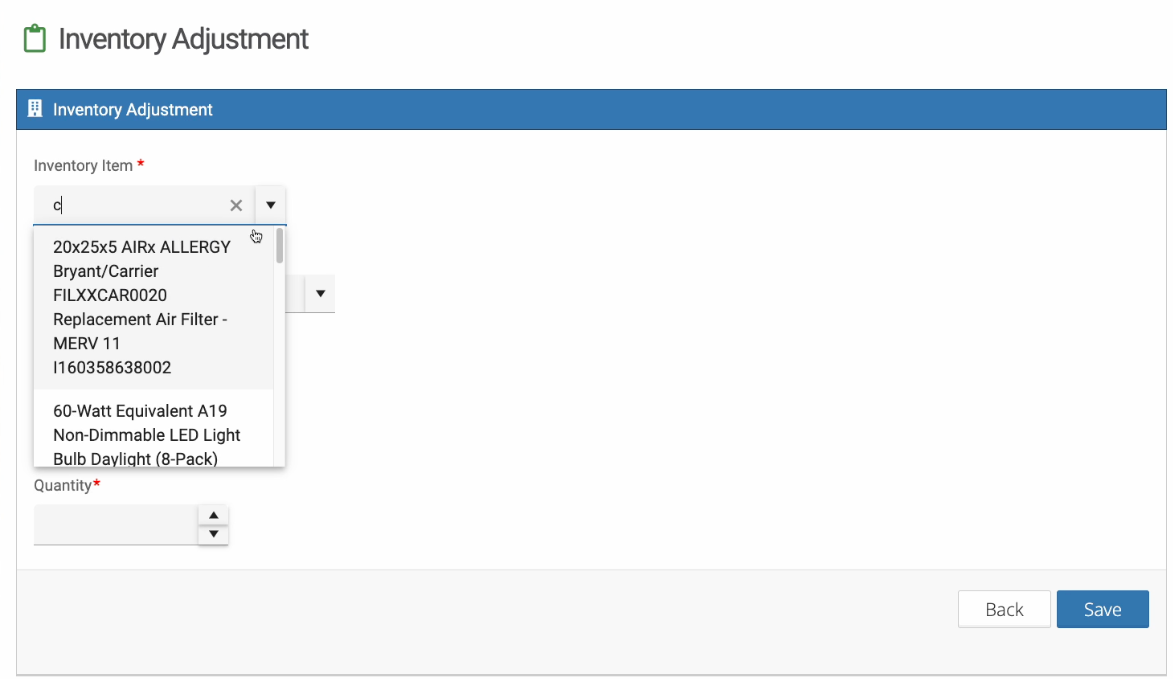 Then add what location that item is stored at, choose whether you are receiving or depleting, add a quanity and notes and click SAVE.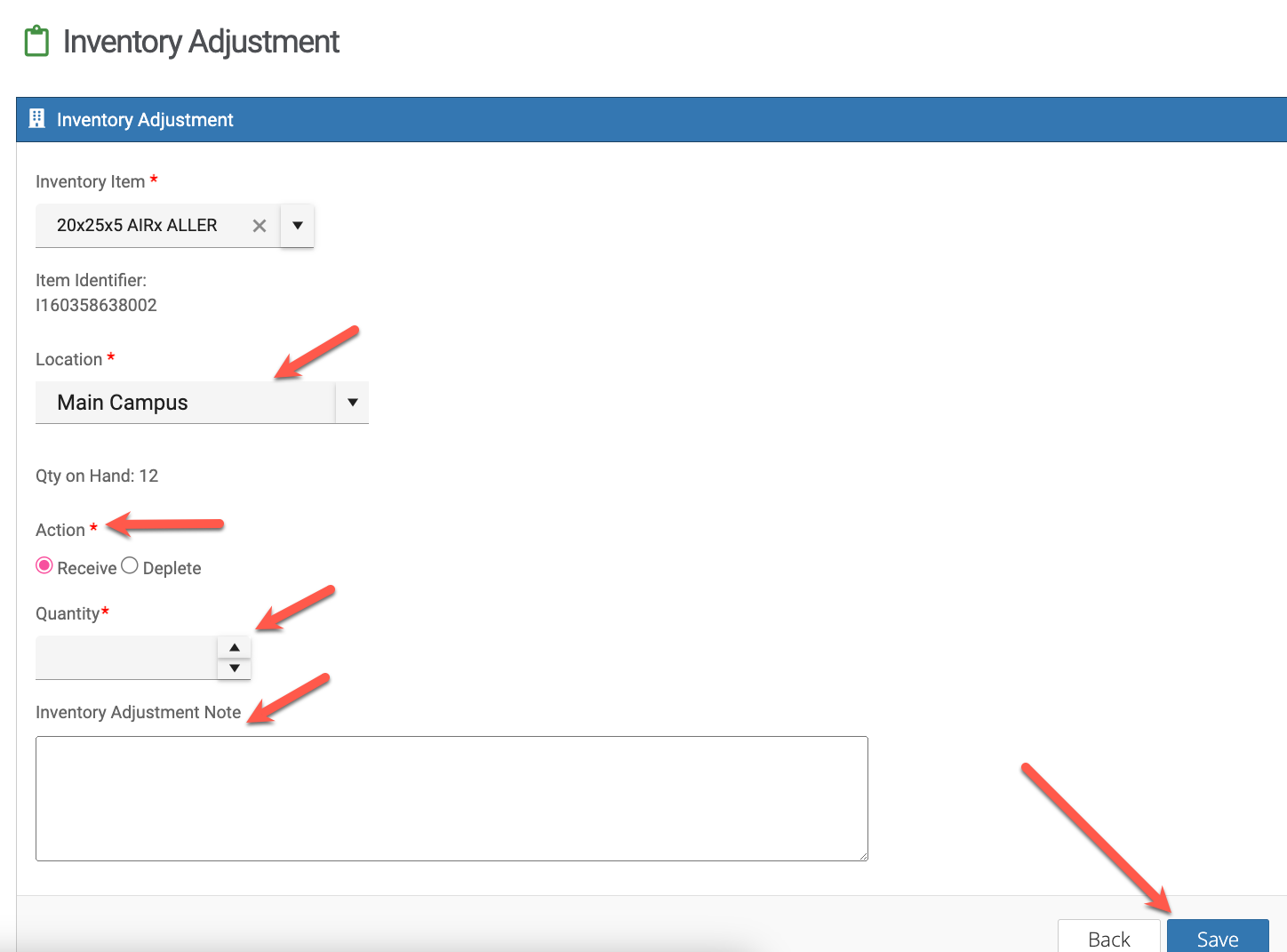 Once you've added your inventory and inventory adjustments, you will see a list of your current in-stock inventory that includes Item Name, Item #, Inventory Item Type, Location, Aisle, Bin, Quantity on Hand, Unit Cost, On-Hand Value and the Reorder Threshold.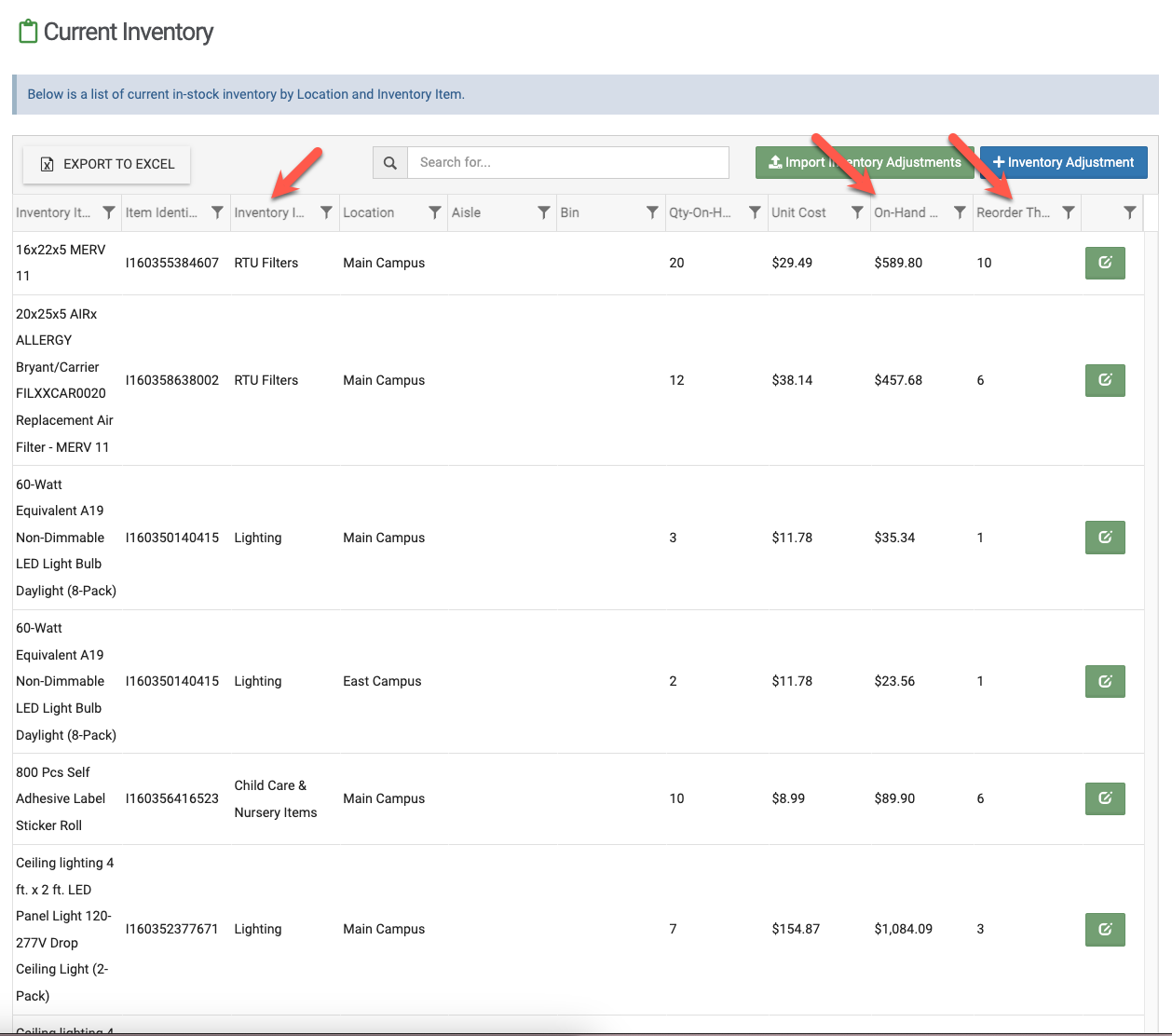 Another way to make adjustments (receive or deplete), is to simply click on the green edit button to the right of the inventory item, make the adjustments and SAVE.

Inventory items with a quantity on hand OR items that have had a quantity-on-hand associated at some point will be displayed within your current inventory. If the item never had a quantity-on-hand added, then it is not included within your current Inventory.

There is a setting (Admins only) within Settings > Advanced > Display Features called "Hide Items with no quantity from Current Inventory". When this is selected, you will not see any inventory items that have a zero quantity. However, if the quantity on hand is a negative number, it will still be displayed until an adjustment has been made. Simply change the quantity on hand to zero if you do not want these to be displayed.