Users within Work Order Management can use "Space Availability" to quickly find a space that is available for work. To get started, go to Work Orders Space Availability.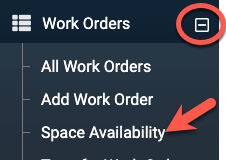 Next, add start/end dates, work duration or number of hours you need to complete the work and select the desired # of next available slots.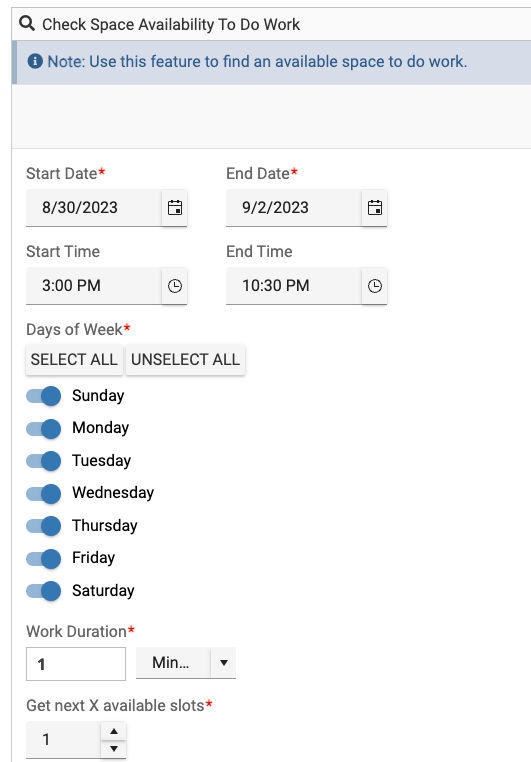 Then, if you want to find slots between specific times, check the box accordingly and add your start and end times.

Finally, select your desired location. You also have the ability to search for specific space(s) availability here and click on "Check Availability"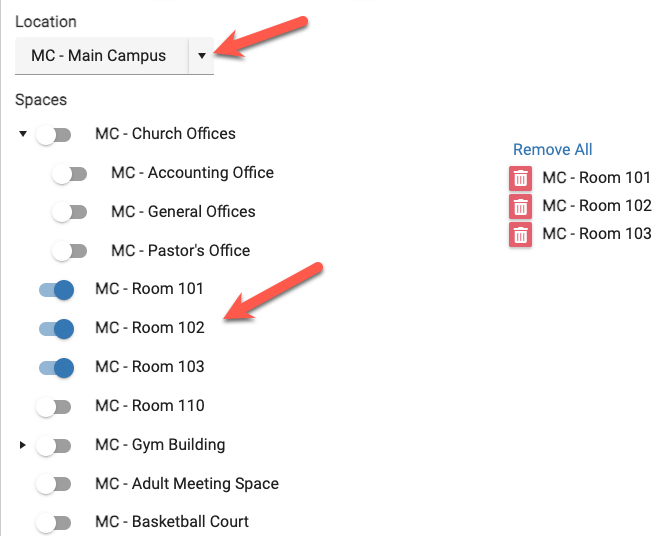 You will then see the space availability and available time slots to get the work done. To add a work order, click on "Create Work Order" for the desired time slot. That's all there is to it!