When setting up a Resource or Service you can "restrict" them to certain Space(s). To do this, simply go to Settings > Basic > Resources or Services and choose to edit one.
Then expand the section called "Space Restrictions"

For example, let's restrict the Grill to only be used in the outside in certain places on the property:

When a Resource/Service has been restricted to a certain space(s), you will see this when viewing the space as well.
When a resource and/or service has been restricted, Event Requesters will NOT be allowed to select that resource and/or service unless the allowed Space has also been selected.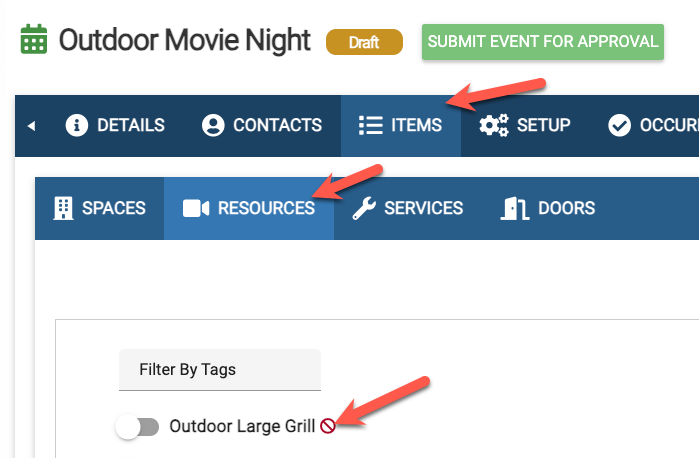 This will be indicated by resources that have a red circle with a line through it next to resources and/or services. If they click on that icon then they will see which space that item is restricted to for all of the occurrences of their event.

Once the user has gone back to the space tab and selected the space that the resource (or service) has been restricted to, then they will be able to also select that resource (or service).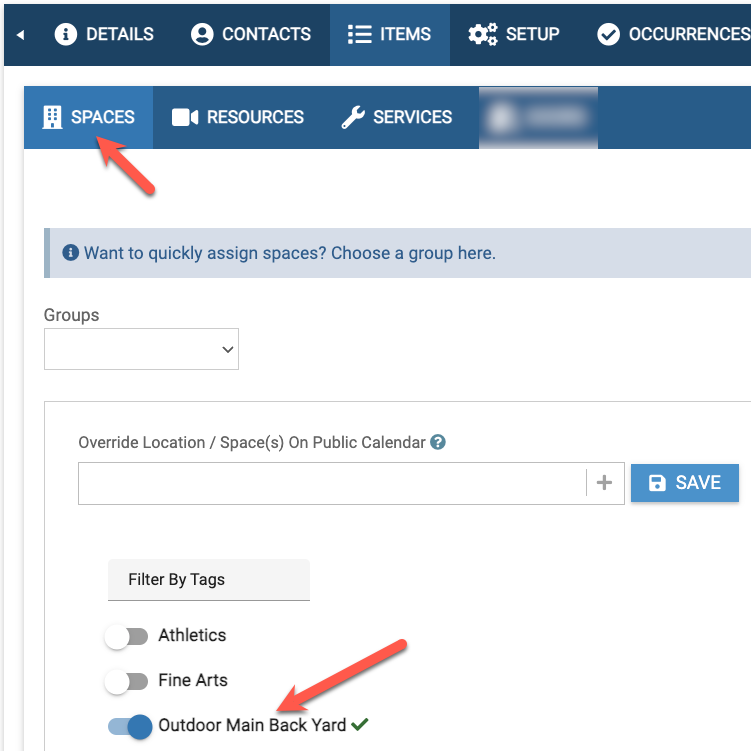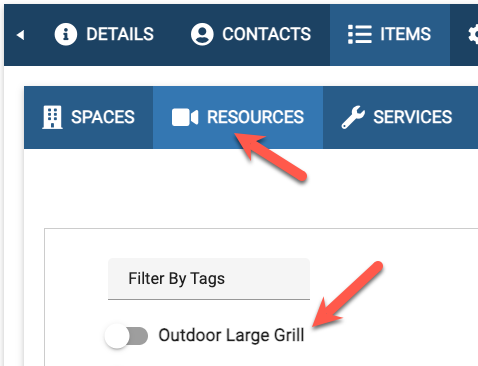 Also, on the Setup tab, the user will only be able to setup (or assign) "restricted" items in the Spaces that they have been restricted to.
For example, since the "Outdoor Large Grill" resource is restricted to the "Outdoor Main Back Yard" space, users can only assign the grill to that space.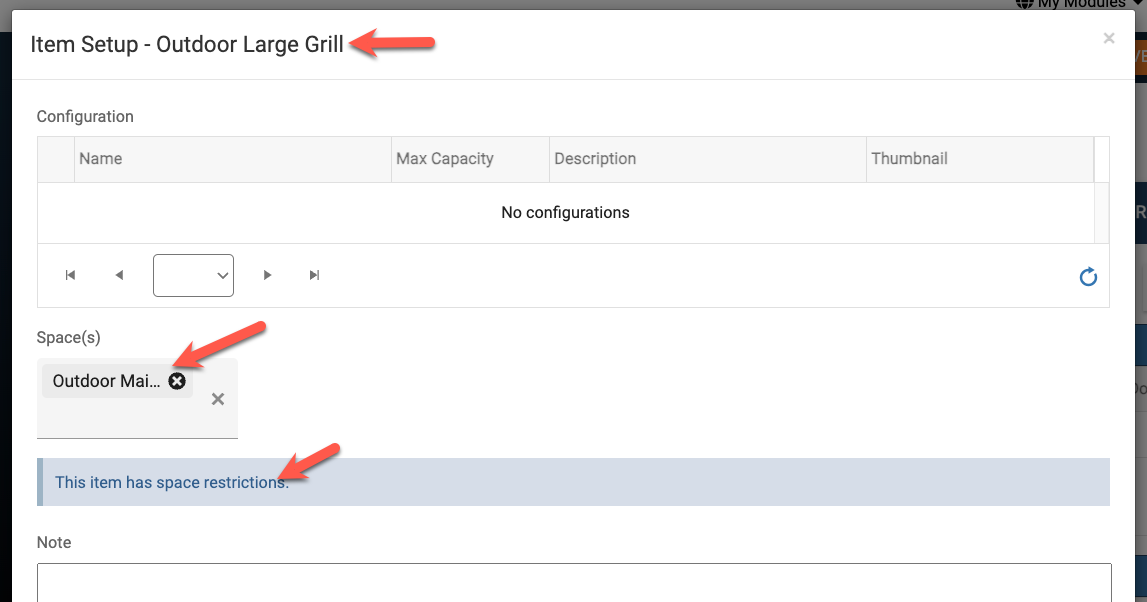 For Admins, the other spaces in the drop-down will appear but say "Not Allowed" indicating that the resource has been restricted to certain spaces. However, admins can override the restriction and assign the resource (or service) to any space that they choose.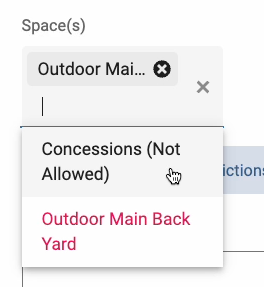 For regular users and sub-admins, the other spaces will not appear as options in the drop-down menu.