Here are the display feature settings with a description of each. Select the settings that are best for your organizational needs!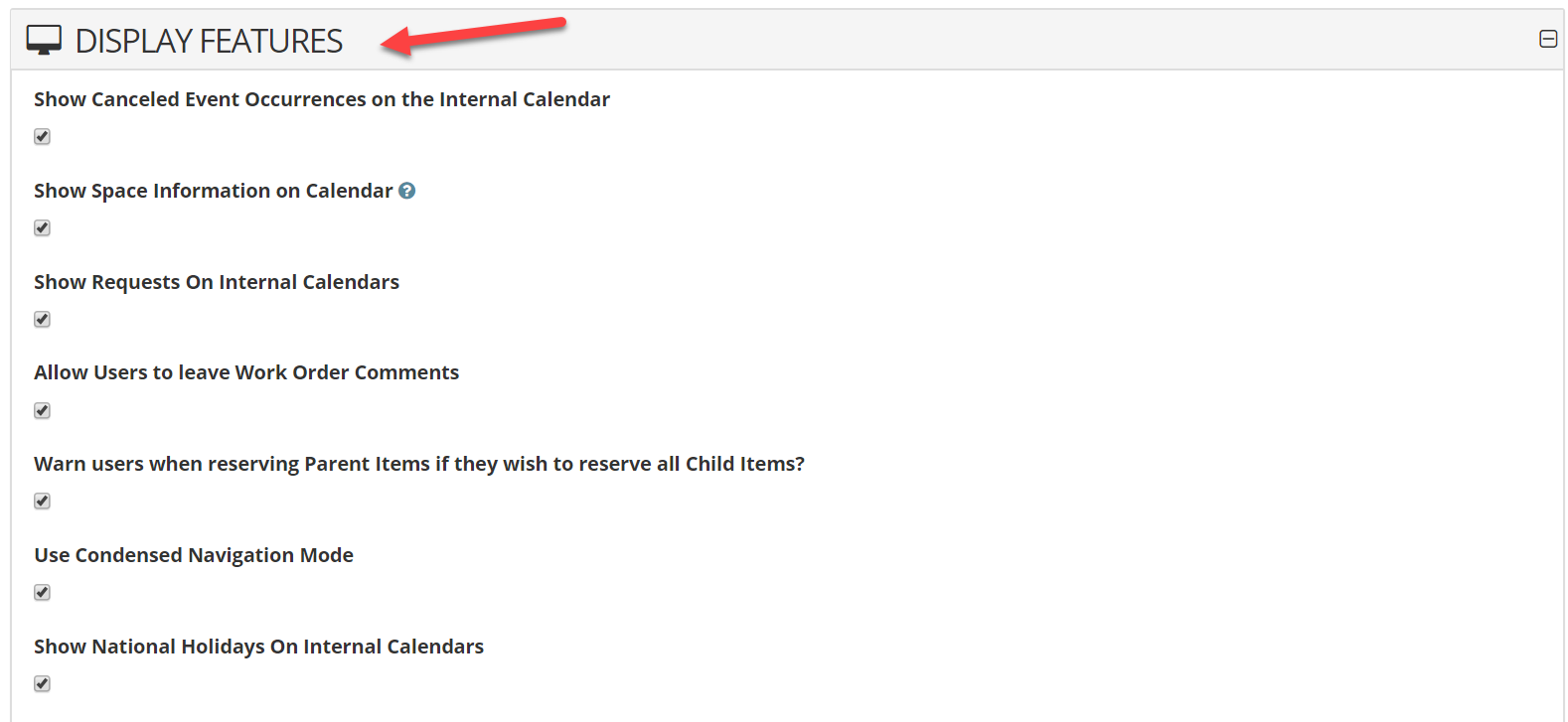 Show Canceled Event Occurrences on the Internal Calendar - Select this box if you want your canceled event occurrences to be displayed on your internal calendar.

Show Space Information on Calendar - Select if you want the space information to be displayed on the internal calendar, other than having to hover over the event to view the space.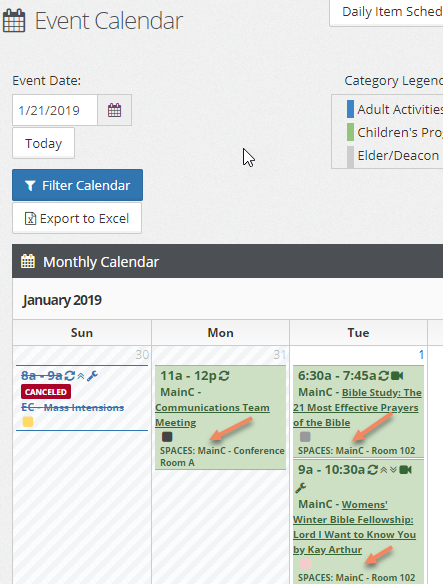 Show Requests On Internal Calendars - Select if you want all of your public event requests to show on the internal calendar highlighted in BLUE. If selected, the public event requests will be included in the internal calendar filter.

Allow Users to leave Work Order Comments - If bundled user (Event Scheduler and Work Order & Asset Management modules), you can allow users to leave comments when they add a work order from the Event Scheduling module.
Warn users when reserving Parent Items if they wish to reserve all child items?

This is a great setting to check so that when users select a parent space, they understand they are reserving all child items below. Otherwise, select the desired child item below the parent.

Use Condensed Navigation Mode - When selecting this option, it condenses your sidebar options, giving it a sleeker look and feel. To learn more, go HERE.
Show National Holidays On Internal Calendars - When this is setting is selected, all National holidays will automatically be displayed on the internal calendars as a label.