If you want to show space information on the internal calendar, canceled events, national holidays and more, then navigate to Settings > Advanced > General > Display Options.
Here are the display feature settings with a description of each. Select the settings that are best for your organizational needs!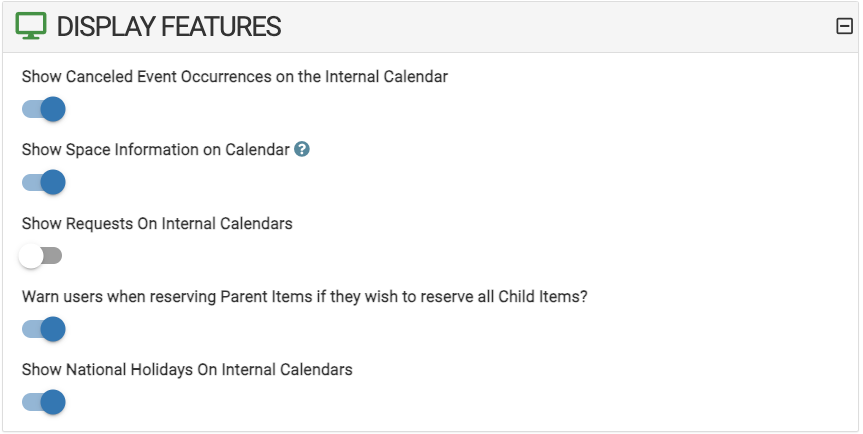 Show Canceled Event Occurrences on the Internal Calendar
Select this box if you want your canceled event occurrences to be displayed on your internal calendar.

If NOT selected, canceled events will simply disappear from your internal calendar view for all users once it has been canceled.

(Canceled is different than deleted. Canceled will be searchable in the master search bar at the top of your eSPACE account, however, deleted events and/or occurrences will be permanently removed from your eSPACE account and unrecoverable.)
Show Space Information on Calendar
Select if you want the space information to always be displayed when looking over the events on the internal calendar, rather than having to hover over the event in order to view the space information.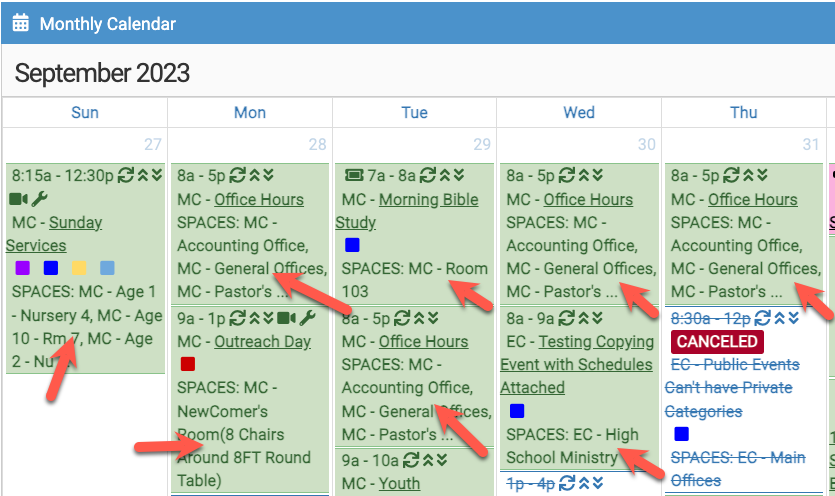 Show Requests On Internal Calendars
Select if you want all of your public event requests to show on the internal calendar for ALL users, not just admins.
If allowed, the events that are still pending approval from sub-admins and admins in the regular level of approval (not awaiting pre or final approval) will be highlighted in yellow.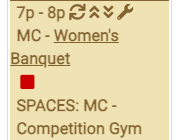 Warn users when reserving Parent Items if they wish to reserve all child items?
If you have your spaces and/or resources and/or services arranged in a hierarchy, then turning this setting on will give your users a warning when they toggle on the "parent" item instead of first expanding the "parent" item and then choosing specific ones sub-items nested underneath.
When items are in a hierarchy, users should always expand the "parent" item first and then make their selection, unless they mean to reserve all the sub-spaces for their event.

The reason is that by toggling on the "parent" the system will then automatically toggle on all sub-items, thus adding them to the event request.

However, when they see this message they can click Yes or No and still remove or add any spaces, resources or services that they need to.
Show National Holidays On Internal Calendars
When this setting is selected, all National holidays will automatically be displayed on the internal calendars as a label.
Read this Knowledge Base article to learn how to mass cancel events that happen to fall on a holiday, while simultaneously blocking future event requests for that same day: Availability: Adding Closures