Add Service Categories to differentiate your work orders based on the type of work to be accomplished, as well as assigning the right group of vendors to the work order.
For example, if a pipe bursts in your wall, you can add a work order and select the Plumbing service category so that users who have permissions to perform the duties of the work order, based on user permissions given, can be assigned to complete the work.
 
Admins, you will notice that several default service categories have already been added for you (Settings > Basic > Service Categories) to help get you started! These can be edited or deleted, as desired (see below).
Note: If you've added "User Defined Fields" to a piece of equipment it will show next to the Service Category.

To add a Service Category, click on Settings>Basic>Service Categories. Then select "Add a Service Category", associate a Form (optional), associate location(s) or keep as ALL (by default) and SAVE.
Within Departments (Settings >Basic >Departments), you can add a department and associate one or multiple Service Categories and add Location(s), then SAVE!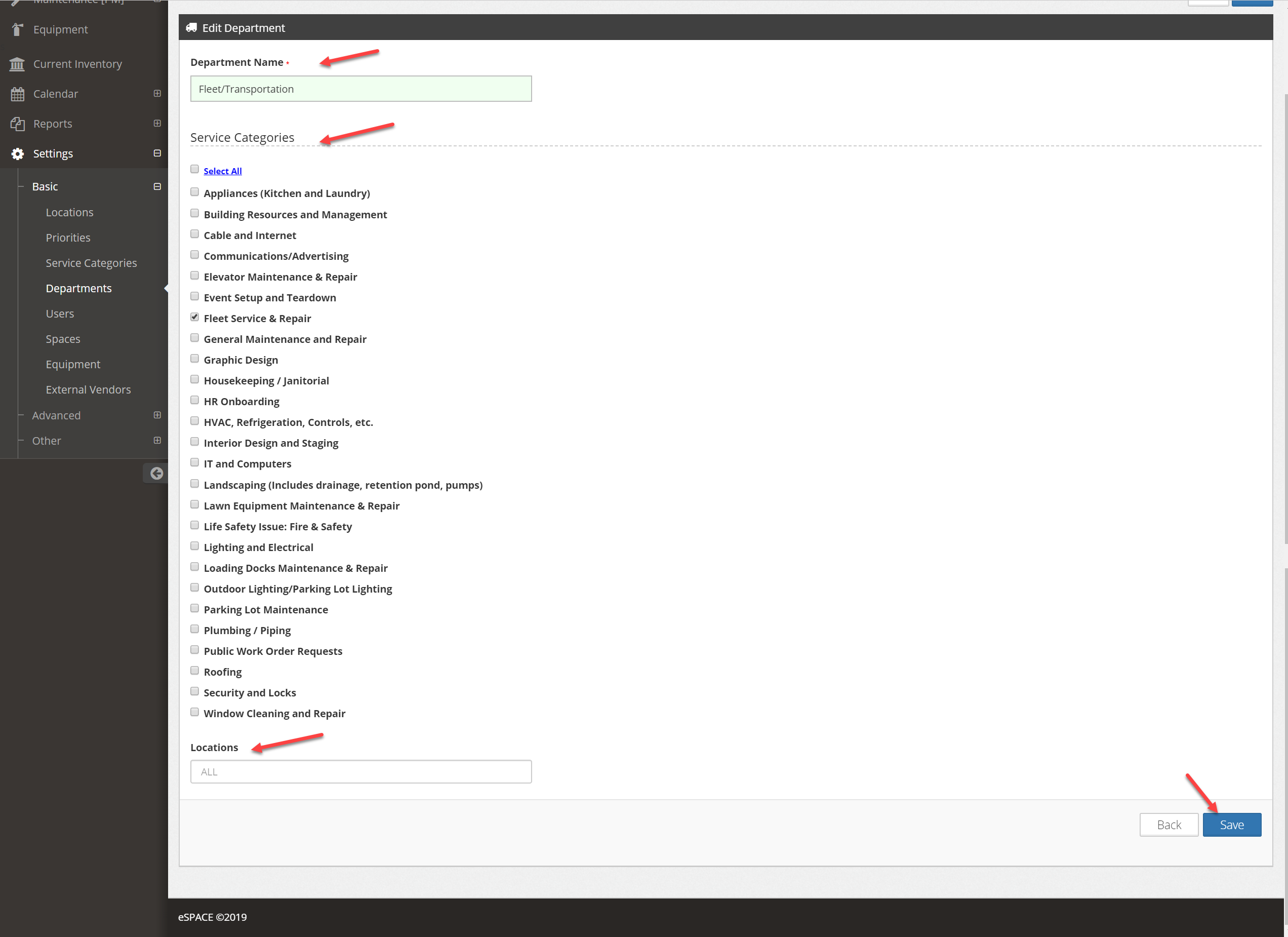 When adding Equipment, you can associate one or multiple Service Categories based on the location selected.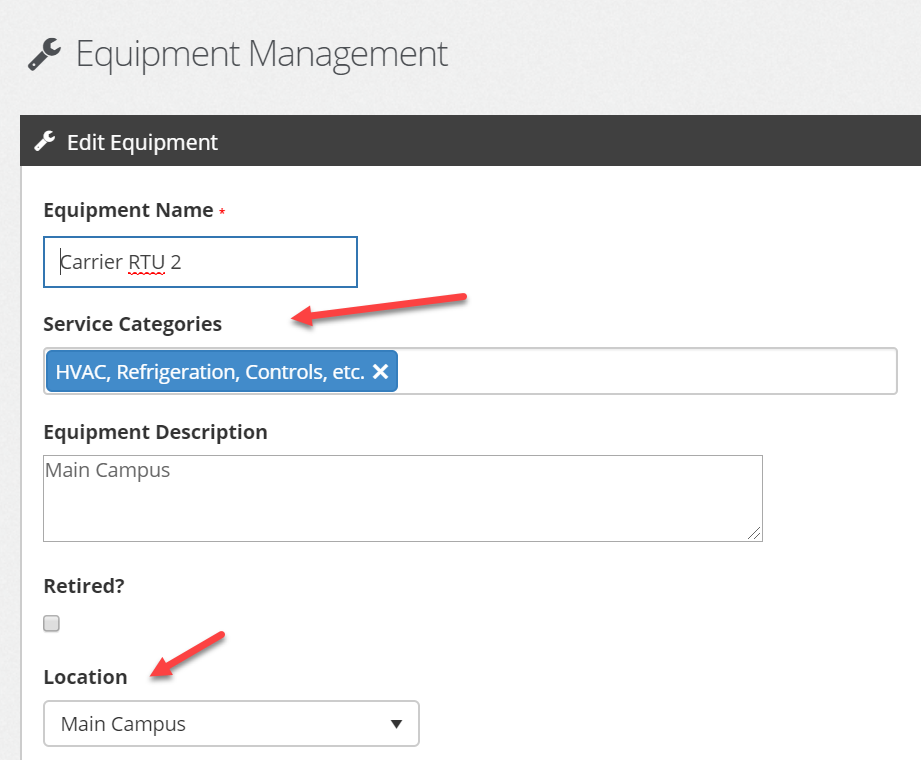 You can run a report based on a specific service category or multiple service categories and by location, if desired. Go the left sidebar of your dashboard and select Reports > Report Builder to get started with the report process!