Admins now have the ability to customize and expose one or more request forms, make them location specific and have users be able to submit a request without having to create them as as user.
To begin the process of creating a new work order request form, do the following:
Click on Settings>Advanced>Public WO Request, then select Forms Setup. Note: Settings is only available for Admins.
Click on Create Work Order Request Form as shown below.

Next, add a name for your form and choose your desired settings. Once you are done, be sure to select SAVE.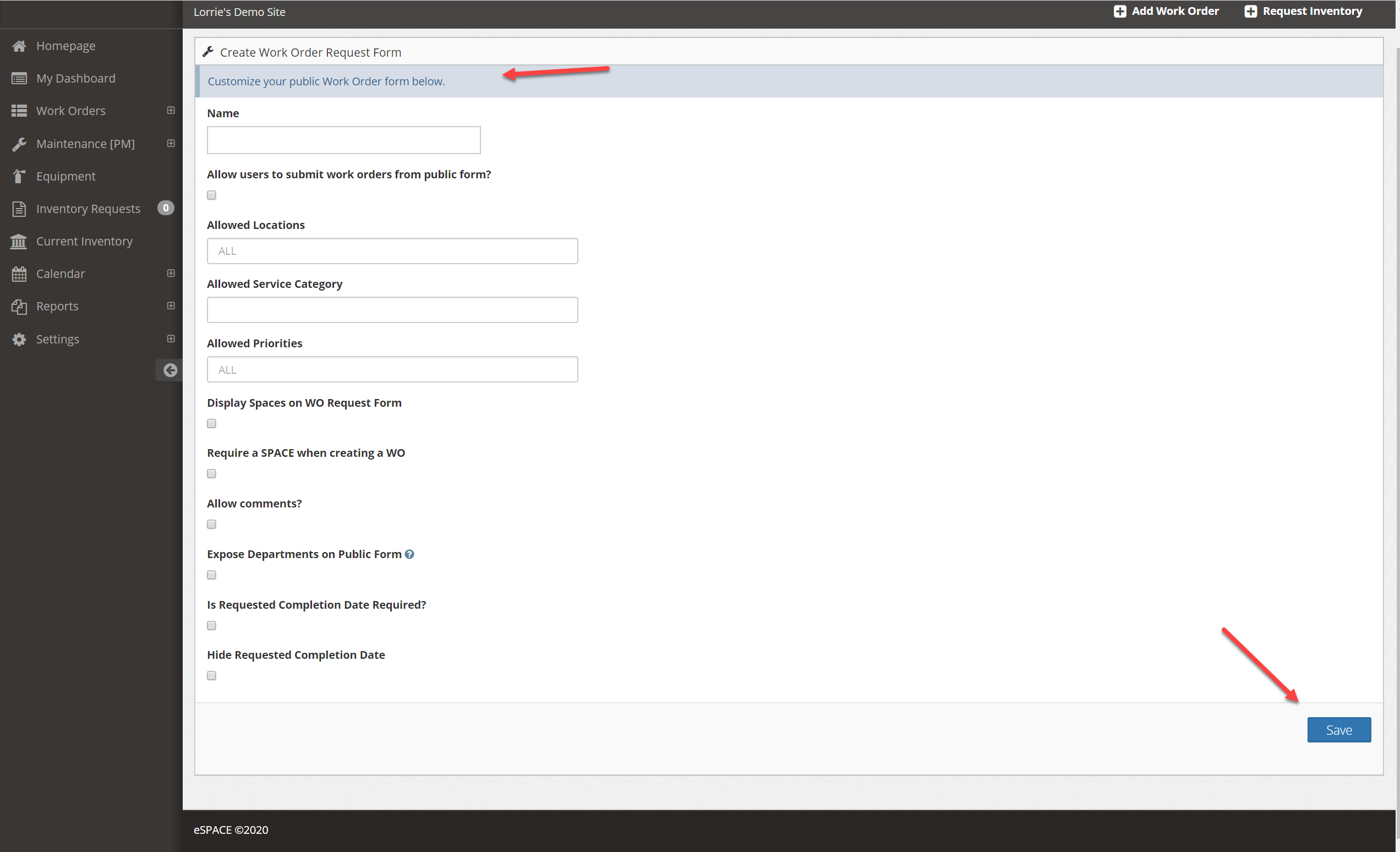 Once your settings are setup, you can link people to the new form or embed it to your website so that external users can easily request a work order.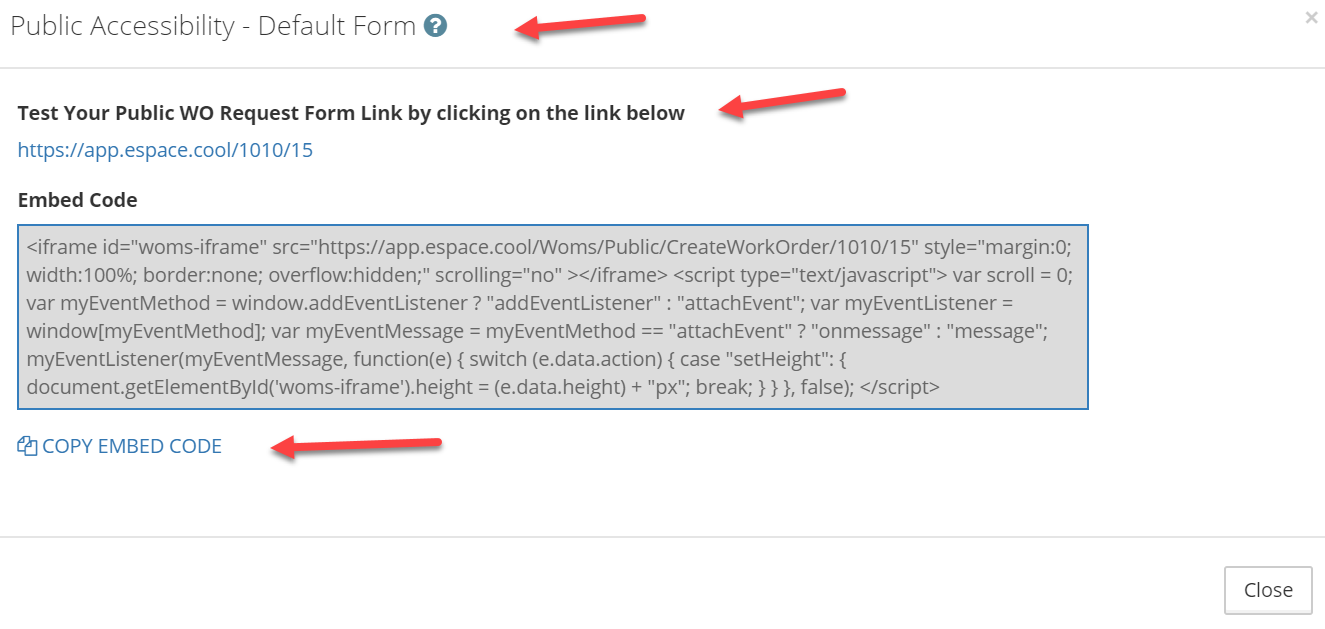 When they request a work order, using the form, this is what it will look like, based on your settings selected.

Once the work order request is submitted, they will get this message. The requester can also view their submitted work orders and check the status of their submitted work orders (see below).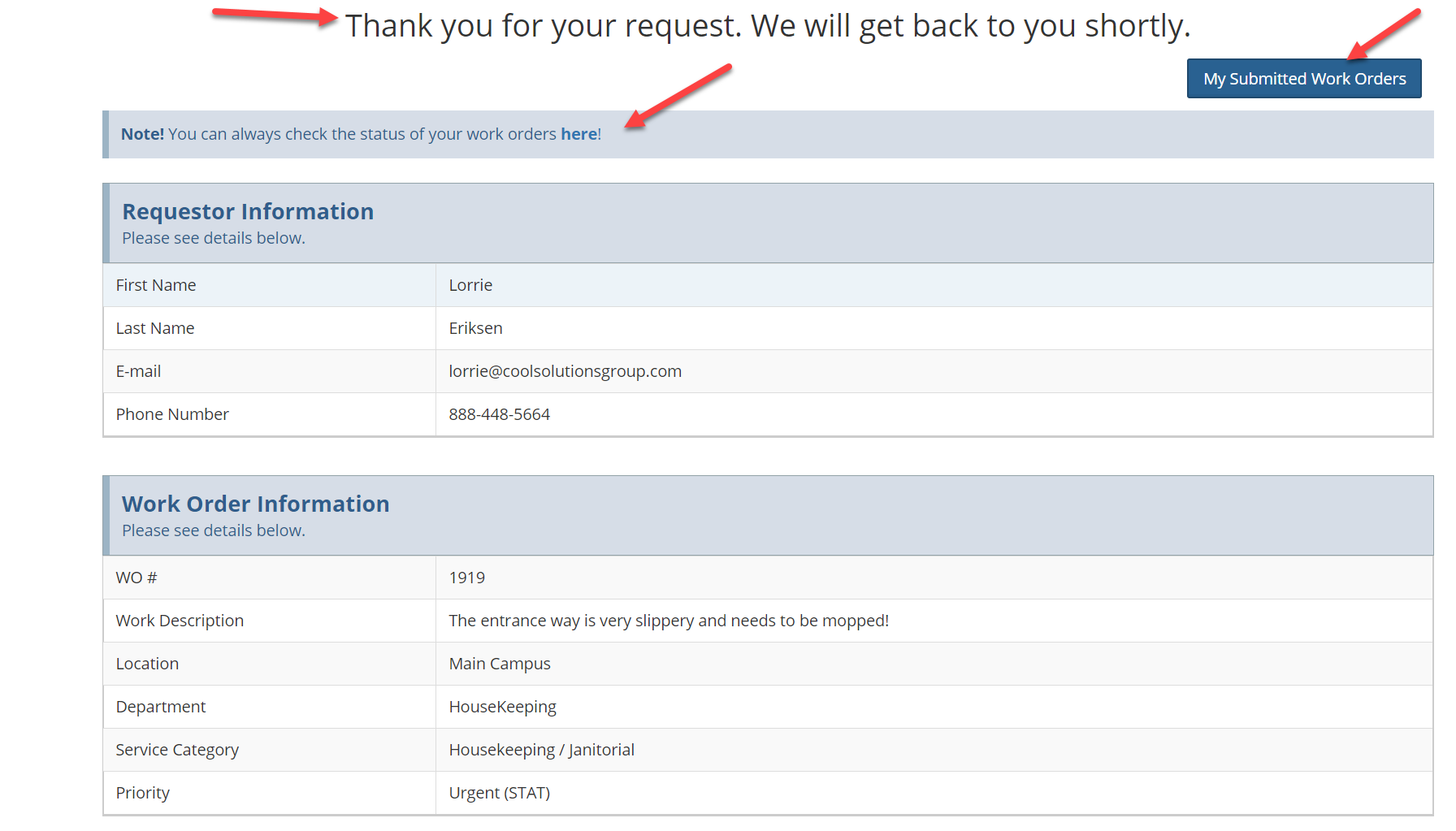 The new work order request will show on your dashboard, based on your org's settings and user permissions given.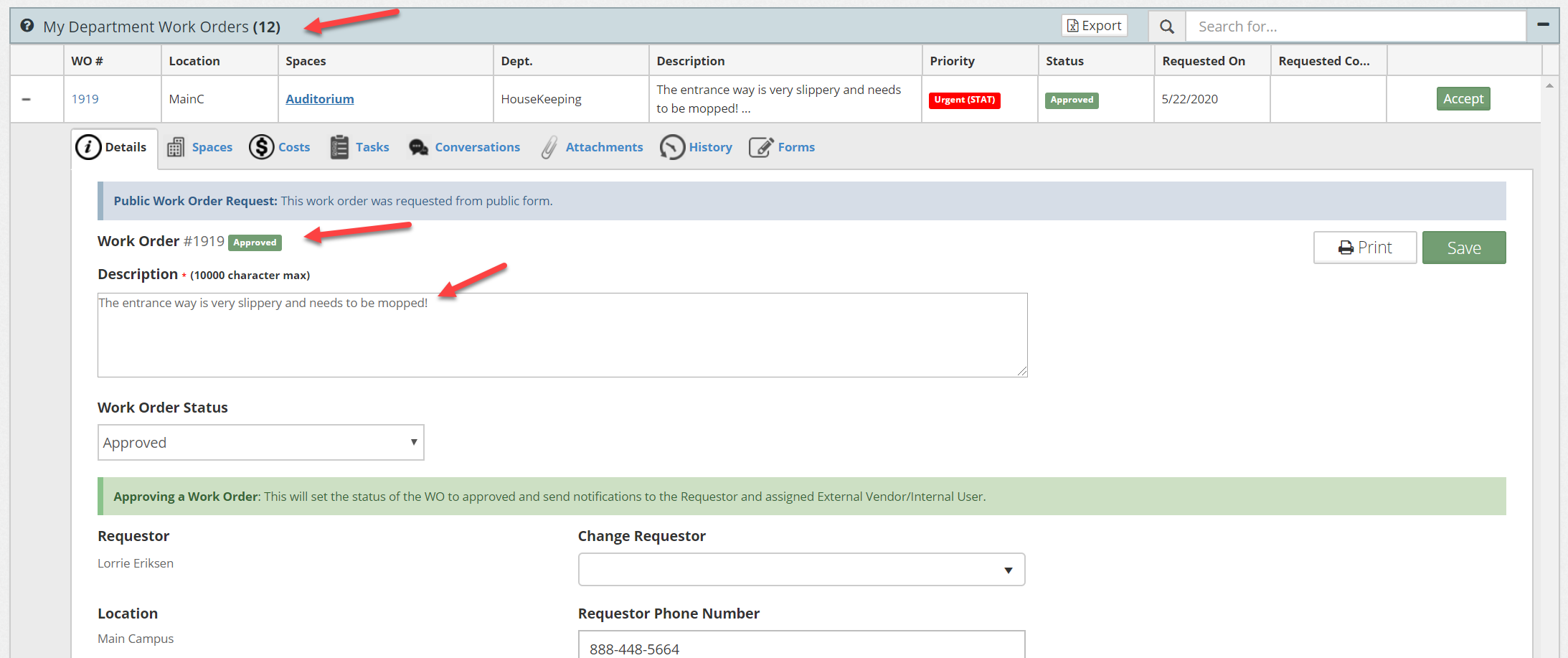 On the dashboard grids, there is a new icon to show which Work Orders were submitted using the public form:

NOTE: All emails will still go out to the requester letting them know when a Work Order has been approved and closed.