If some of your thermostats are set to change temperatures when the motion sensor detects someone's presence and you want to make changes, you can!

You can make changes to your thermostat settings by doing the following:
1. First Click Setup:


2. Then click "Advanced" on any of your controllers (STATS).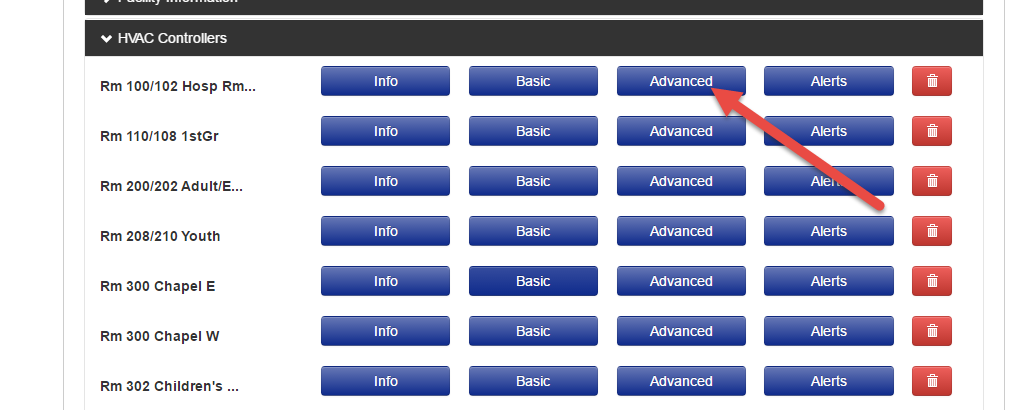 3. At the bottom you will see the motion sensor settings, where you can make your changes.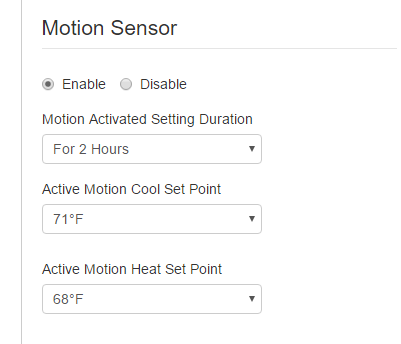 Hope this helps!