You will notice a new feature button on your left sidebar called "Integrations". This is intentional!
Our eSPACE team is excited to share that we have partnered with many ChMS's so that you can integrate your ChMS with the eSPACE Event Scheduler and/or your HVAC System!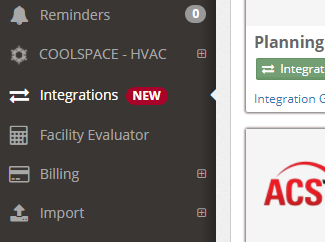 To learn more about this, go to Integrations, and then click on "Learn More". If you still have questions, please reach out to "Live Support", located on the top of your dashboard!