You can add a document from your Document Library to any item.
First go to Settings>Basic, then select Spaces, Resources, or Services.
Select the item that you want to add the document to then click on the blue edit button to the right of the item.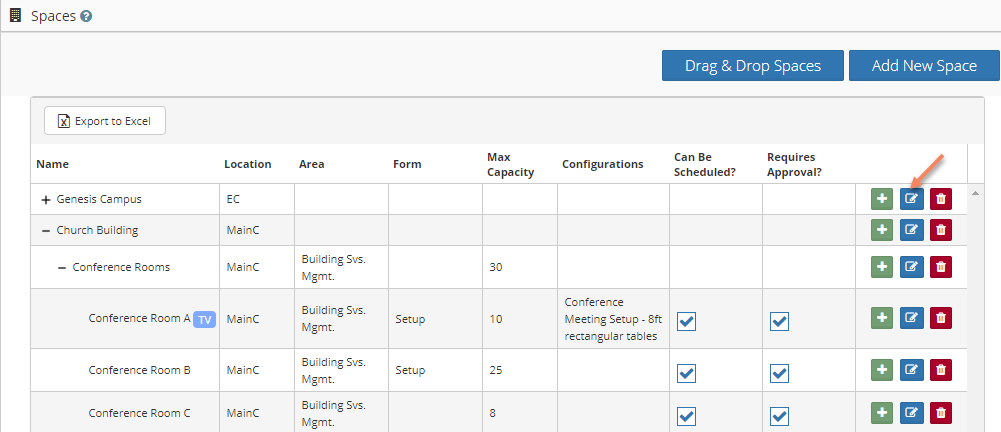 Next, click on Documents, as shown below to expand and add your document(s).

Select the Document from your Document Library and SAVE.

Once you Save, it will now show that the space has a document attached.

Note: When the item is selected during the event creation process, the document icon w/link will show on the Setup tab, as well as the Summary tab so that it can be viewed.