Related articles:
Calendar Labels are a way for admin to add announcements to your organization's internal and external calendar. No more having to create events just to add an announcement! Examples of calendar labels include:
Staff member's time off
Visiting pastors
Staff Deadlines
Staff Reminders
Church's Anniversary Date
Whatever you want the message to say!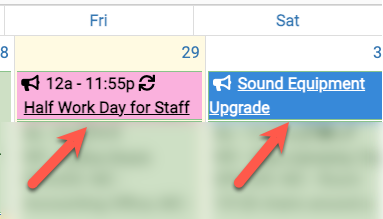 Calendar Labels are flexible and have settings that you can adjust such as:
Ability to select one or multiple event categories (ex: Holidays, Birthdays, General Announcements, etc.)
Ability to make location specific, choosing one or multiple locations
You can set up the label as recurring
You can select a specific date or make it continuous
You can select a specific start and end times
You can make the label public so that it is displayed on your public calendar
NOTE: *Added labels to the .ics feed when exporting events so you can show on your public calendars.
Adding a Calendar Label
Click "Calendar Labels" under Settings>Advanced
Click on "Add New Calendar Labels"

Name your label, choose one or multiple categories, and select the date.

Whatever category and text colors you chose for "Categories" associated with the label, the label name will be displayed the same way on the internal and/or public calendar. The text color of that calendar label comes from the first selected category text color as well as the background color.

You have the option to limit the calendar label to a specific date/time period or make it continuous (over extended days). If you select "Continuous Event", you will be required to enter start and end times.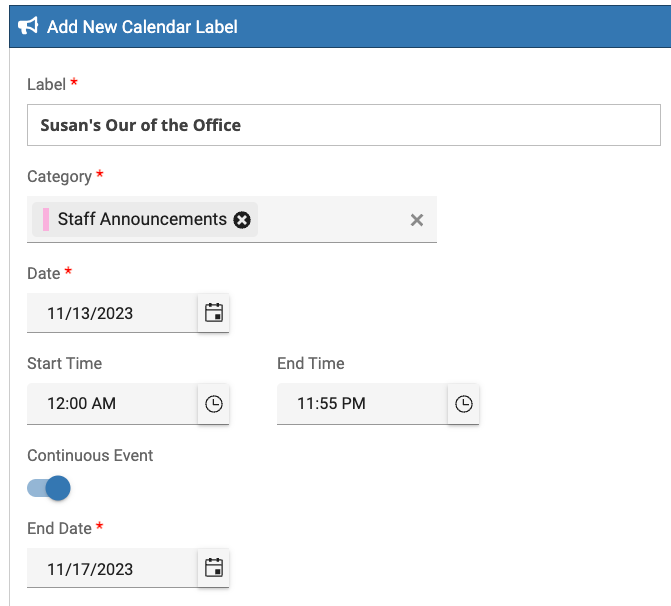 You have the ability to limit the calendar label to a specific location or multiple locations and make it public, so that it will show on your Public calendar. Should you choose to have the label show on a different Public calendar than the specific location you chose, you can easily do this by overriding the public location(s), as shown below.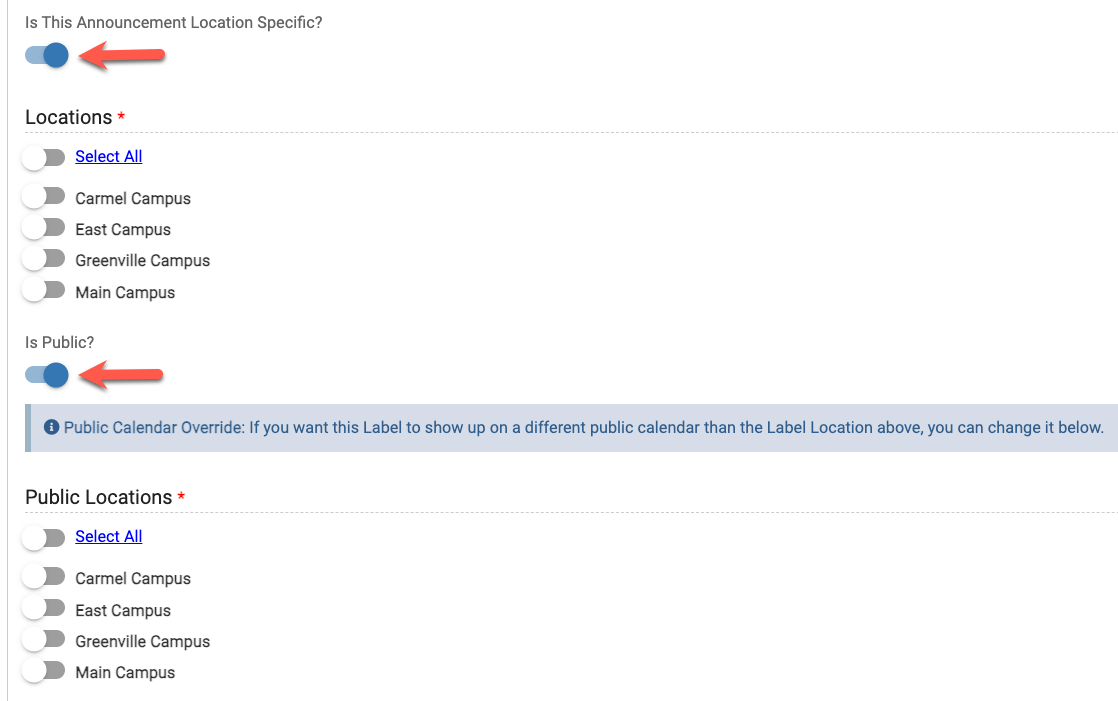 If you want to make the calendar label recur, you can do so by checking the box, Setup as Recurring? You can simply select any custom date(s).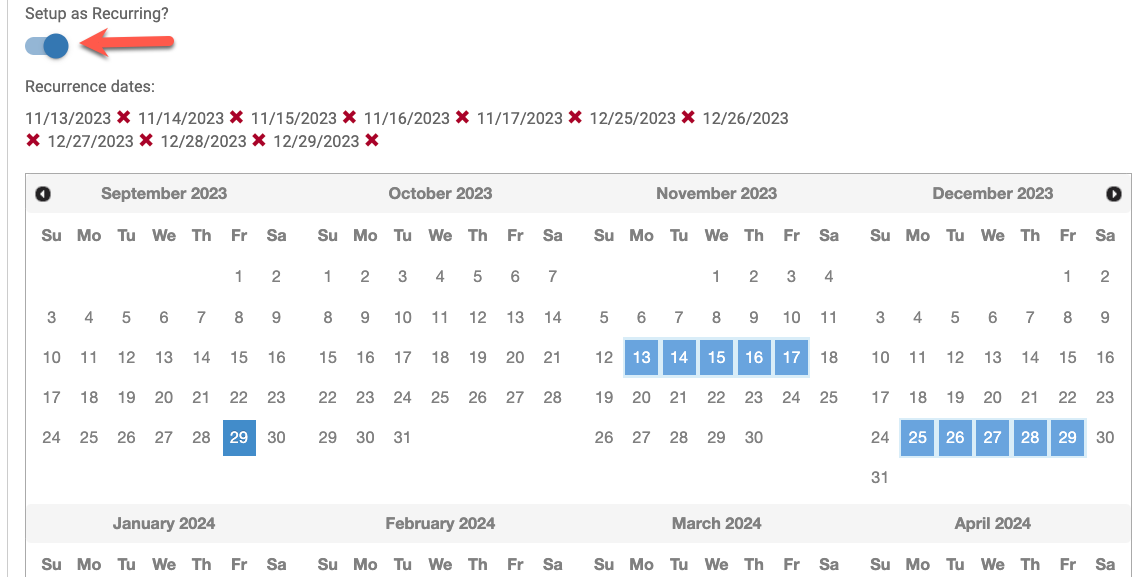 Finally, you can add a description, format the text and SAVE!