Admins and sub-admins can manage scheduled preventive maintenance!
Sub-admins will need access to "Can Manage PM" under their user permissions in order to do this.
This is a proactive approach to work that needs to be done instead of a reactive approach! It is looking into the future and making "intentional plans for addressing maintenance" that will extend the life of your equipment and facilities. These can be added under Maintenance [PM] > Add Maintenance [PM] on the left side menu bar of their eSPACE- Work Order and Asset Management account.

Preventive maintenance (PM's)
should be added:
On a regularly scheduled frequency
For a piece of equipment (early rather than later) to lessen the likelihood of it failing (HVAC equipment and other large equipment with a lot of moving parts)
For lubrication and filter changes
Etc.
When is the Work Order Generated From a PM
The scheduled Maintenance [PM] rolls out as a Work Order on the next scheduled date (as defined on the PM) and shows on your calendar on that day (see "Scheduled" below).
However, you can enter a number of days for "Generate Work Order X Days prior to Requested Completion Date" so that the PM will generate the work order "ahead of time" if needed.
Once the work order is generated, then you will see it on the calendar in Work Order & Asset Management.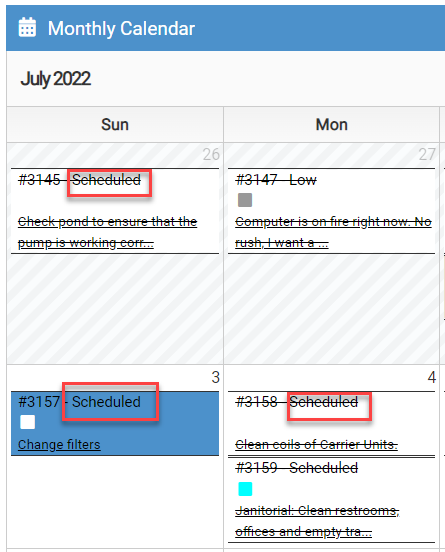 Adding Preventative Maintenance
Go to your left sidebar and click on Maintenance [PM]>Add Maintenance [PM].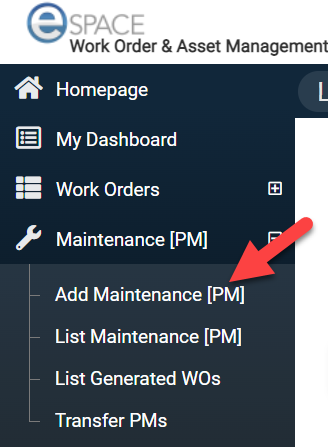 Add the following:
Location

Service Category

Description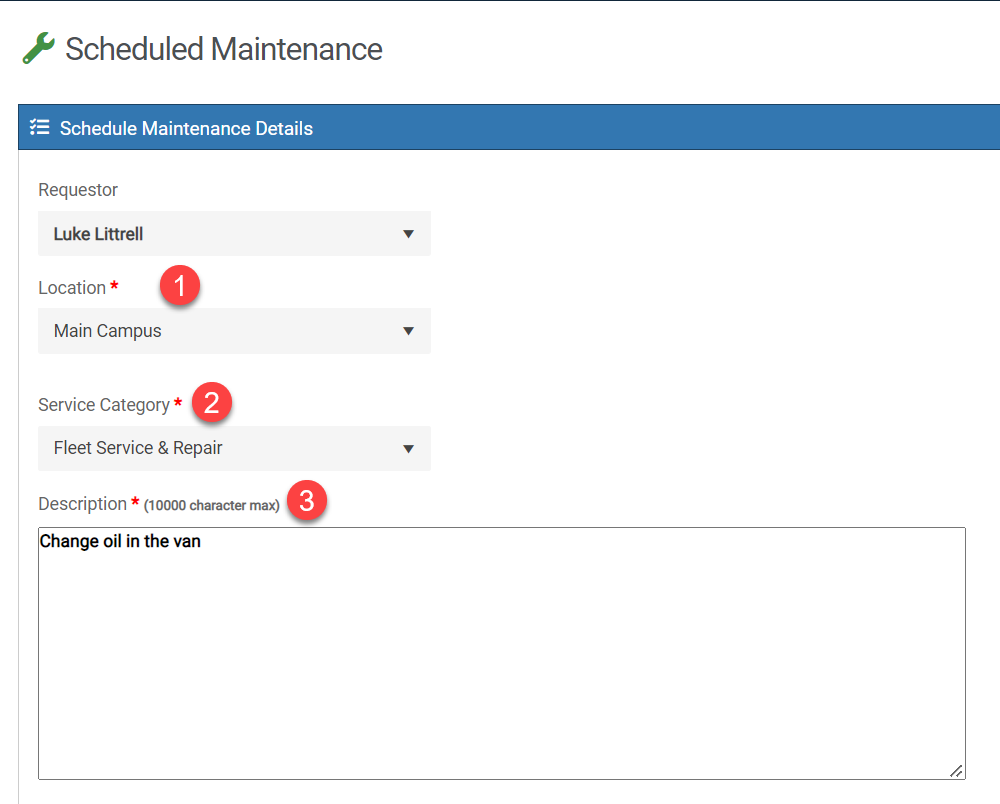 4. If space(s) are required, select the space(s) where the work will take place.
If there is a

red

asterisk, then spaces are required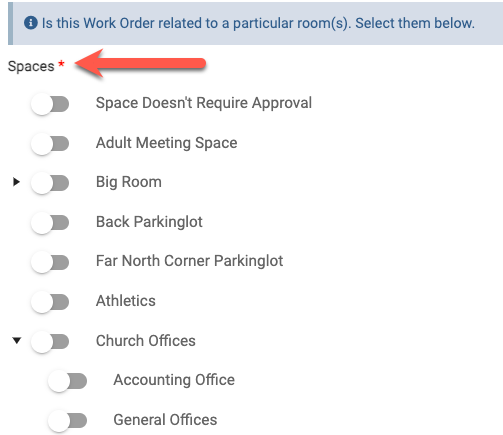 5. Associate any Equipment that relates to the work order

6. Select an attachment either from your computer or from your eSPACE Document Library.
7. You can also enable "Require Approval after Completion" if needed as well.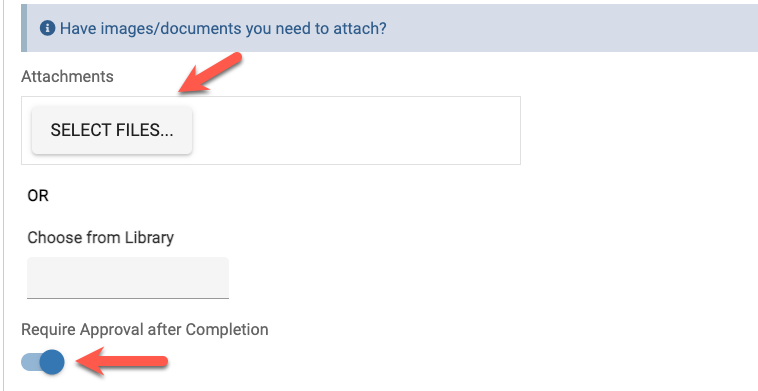 Click Next to go to the second page to continue.

8. If the Work Order has specific Tasks that need to be completed, you have the option to add them.

9. Assign the Work Order to an External Vendor, Internal User or Department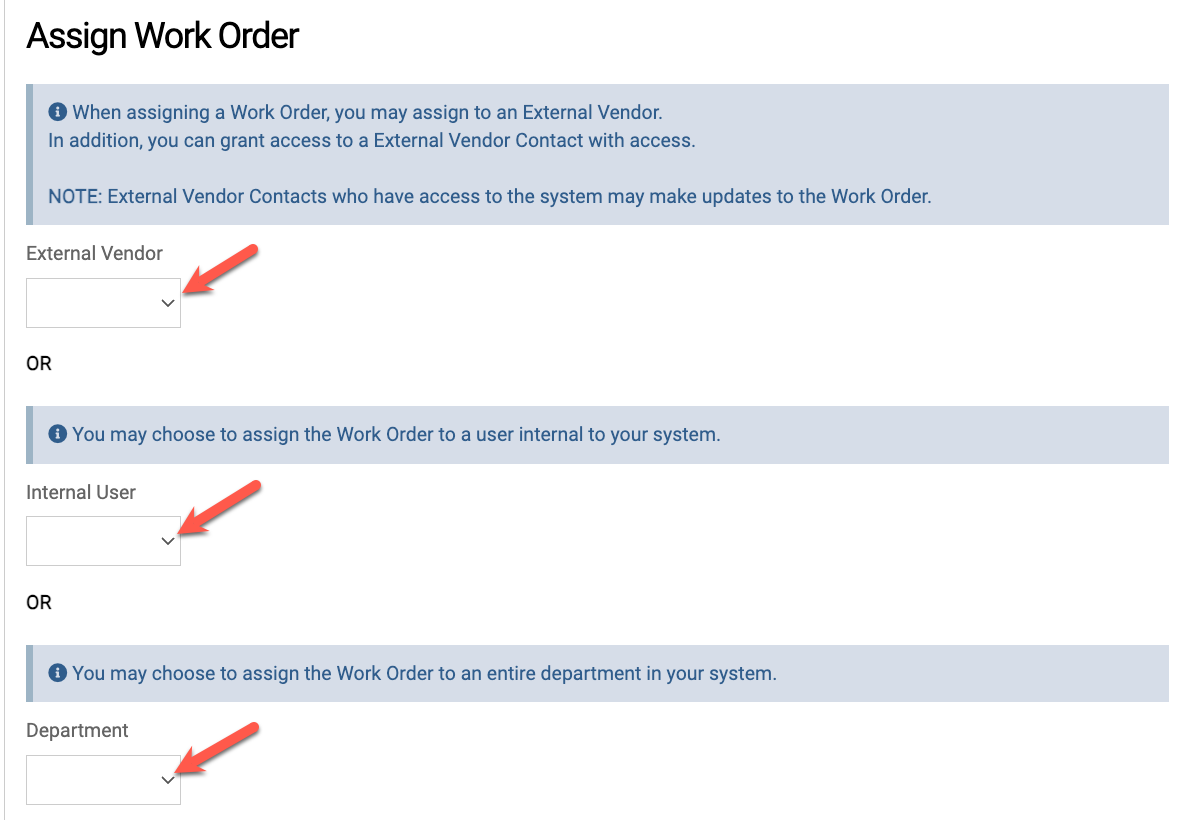 10. Enter the desired Frequency, Start Date (and an optional End Date)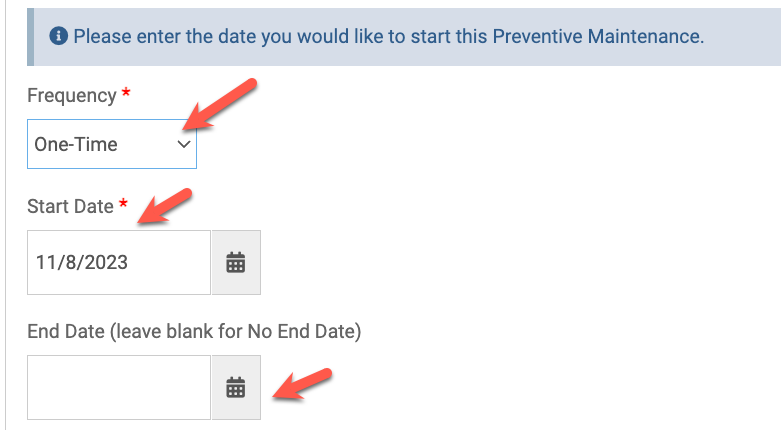 11. Enter further details on the frequency and when the Work Order will generate:

12. Finally, add the desired optional settings such as setting the PM to generate the work order a certain number of days before the due date, Reminders, etc. and then click SAVE.
Keep in mind that only generated work orders will appear on the calendar in Work Order & Asset Management.
However, any changes to the PM will only be reflected in work order that have not yet been generated by the PM. Therefore, it's not recommended to have work order generated too far out in advance.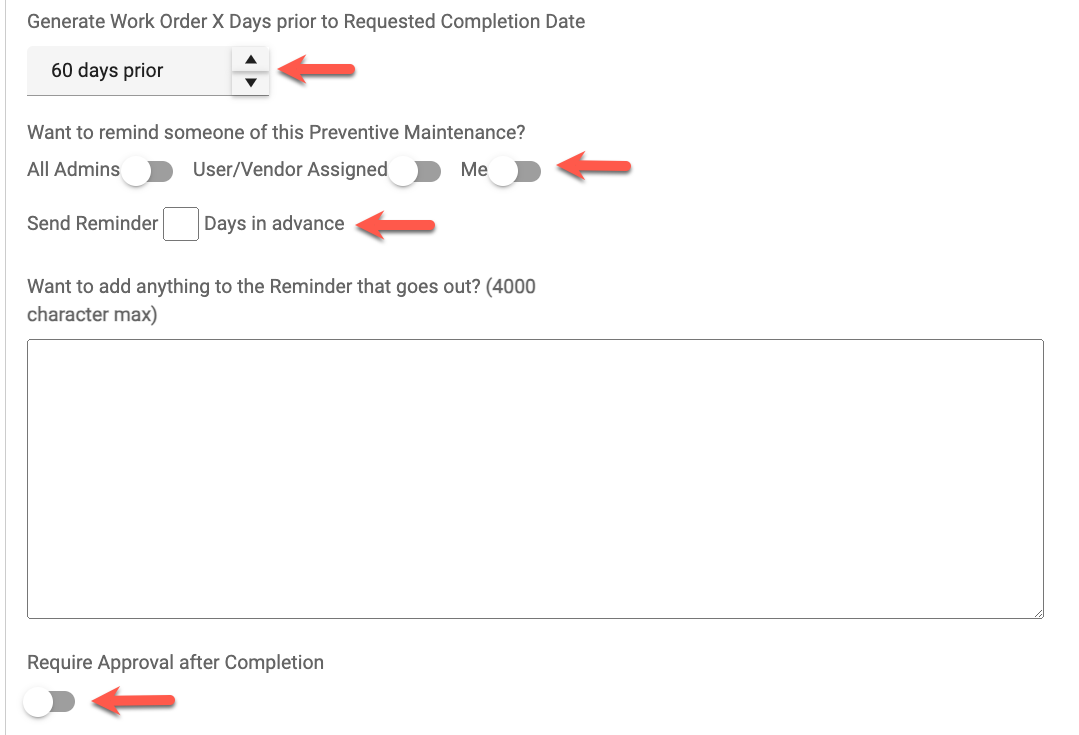 Once you've completed entering all of your information and SAVED, you can review, filter, edit, copy, and/or delete your scheduled preventive maintenance items by going to Maintenance [PM]=>List Maintenance [PM], located on the left sidebar of your dashbar. You also have the ability to "Skip" a PM occurrence as needed!