Setup and manage regular scheduled preventive maintenance, assign it to an internal or external vendor, set the frequency, start date/end date, add reminders, and no more worries! The scheduled PM rolls out as a work order on the next scheduled date and shows on your calendar on that day (see "Scheduled" below).

To get started, go to your left sidebar and click on Maintenance [PM]>Add Maintenance [PM].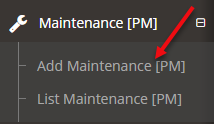 Add the location, service category and description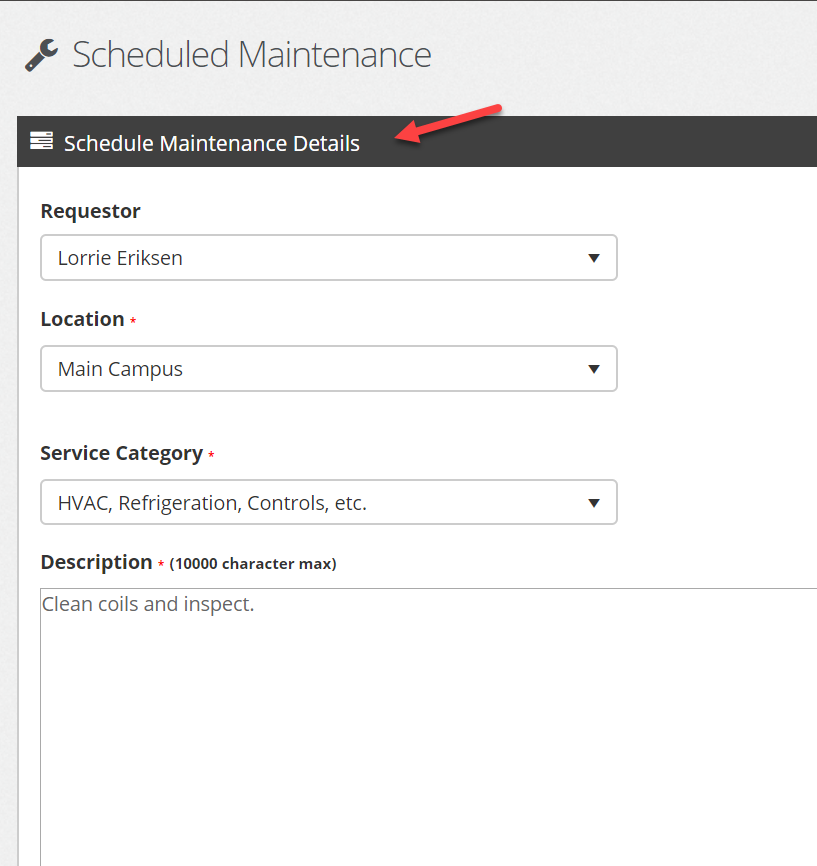 If space(s) are required, select the space(s) where the work will take place. NOTE: If there is a red asterisk, then spaces are required.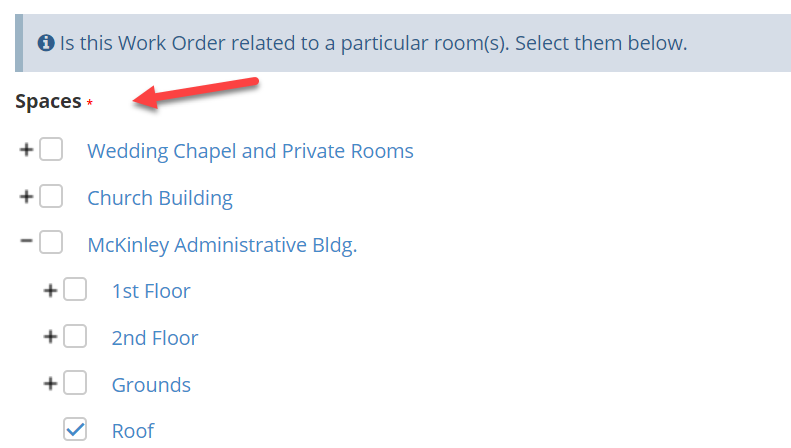 Under Additional Details, associate any equipment that relates to the work order.

If the work order has specific tasks that need completed, you have the option to

Next, you can be proactive and assign the work order to an External Vendor, Internal User or Department.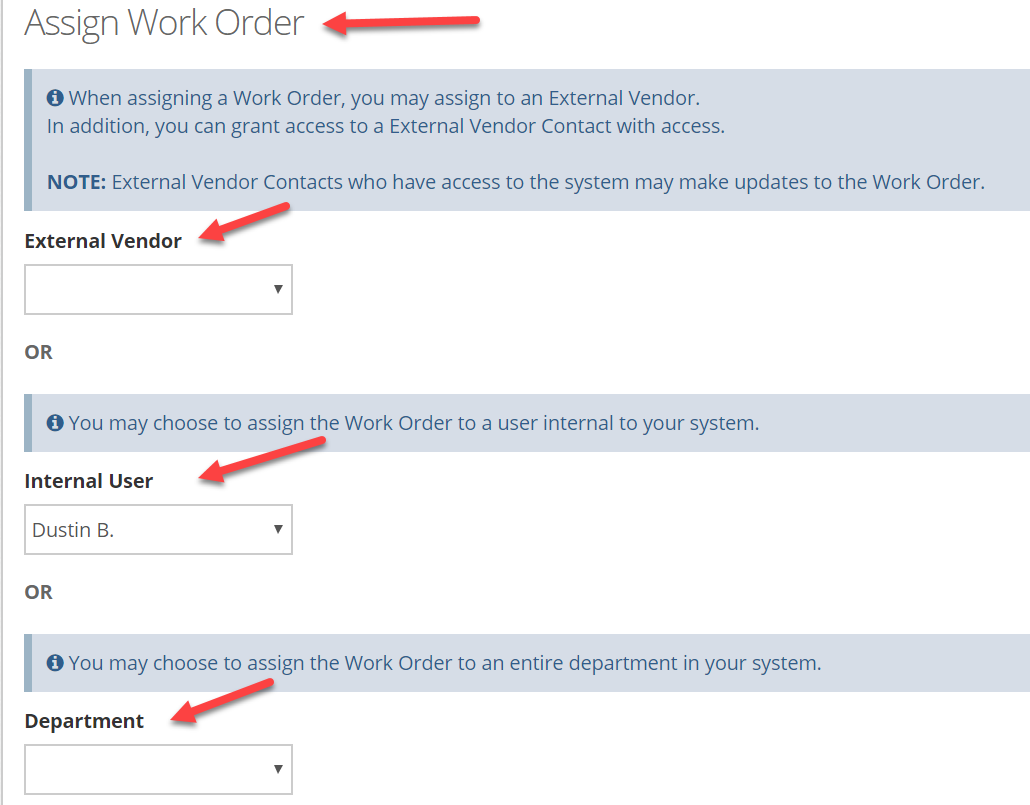 To add images or documents, you can attach them from your 1) Computer or 2) Document Library here.

Next, add the desired frequency, start date and enter an optional end date.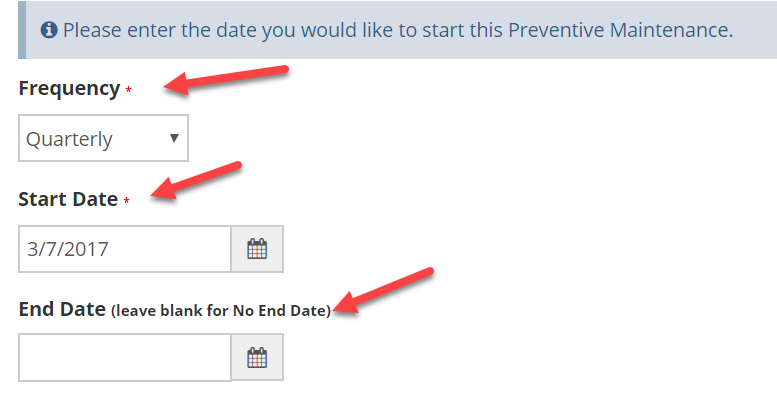 Continue to add desired optional settings, reminders, etc. and SAVE!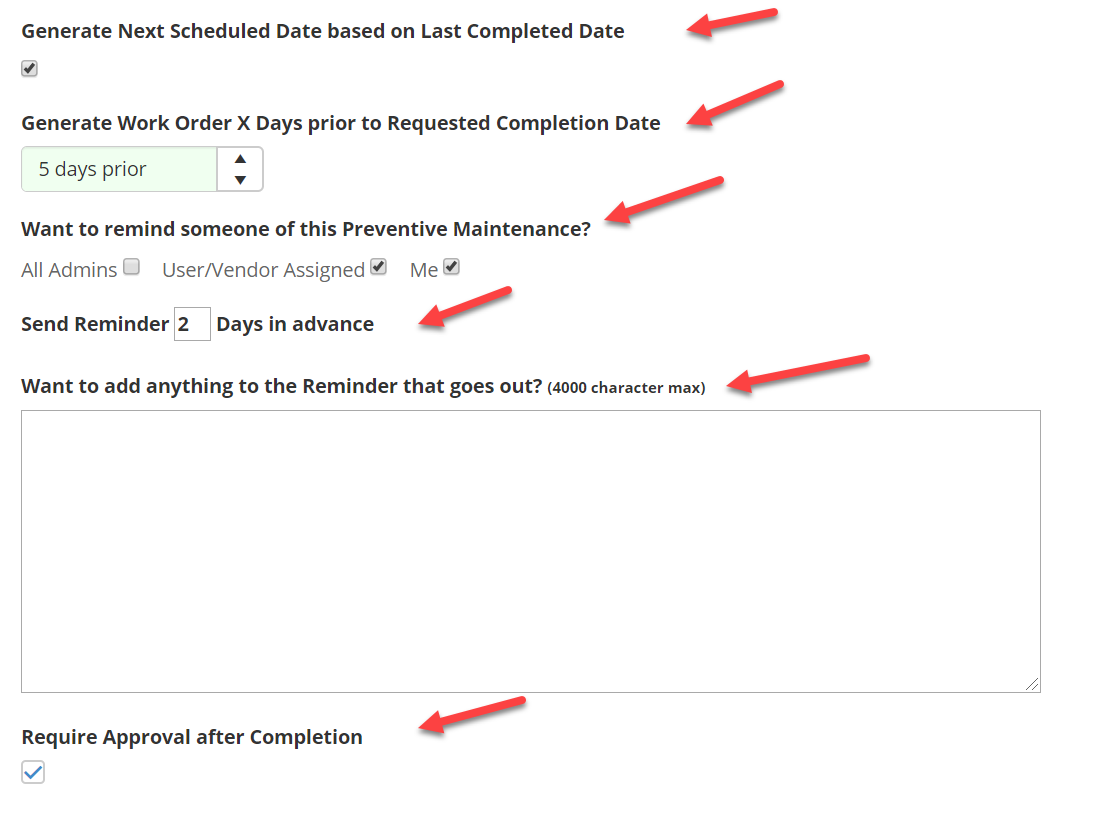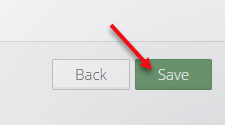 Once you've completed entering all of your information and SAVED, you can review, filter, edit, copy, and/or delete your scheduled preventive maintenance items by going to Maintenance [PM]=>List Maintenance [PM], located on the left sidebar of your dashbar. You also have the ability to "Skip" a PM occurrence as needed!