Creating an Event with Inventoried resources:
Create an event as normal.
Once you reach the "Resources" tab, you will notice that any "Inventoried Items" will look different in the tree views.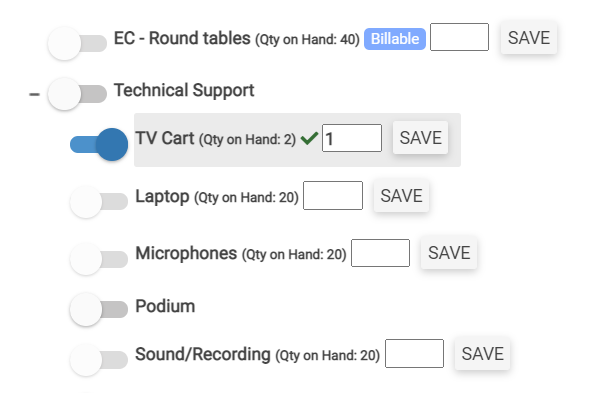 3. Just enter the QTY that you need for your event and click Save to save the resource and QTY.
You must enter the quantity first (to the Right) and click Save before turning the Toggle on -

see warning:


4. If you get a "green" check that means your resource is good to go and there are no shortages.
5. If there is an issue, and you as the event owner request more than available, you will get a warning: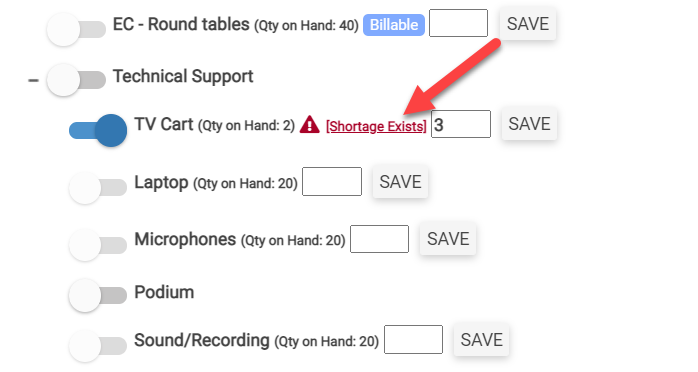 Handling Shortages
Now on the availability, you get visibility to your shortages.





1. You will be able to see a "Short By".
2. There is an option to enter a shortage note.
You can also set a note at the event level and it will automatically save across all occurrences.
Dashboard - Resource Shortages
Users will be able to see the events with Resource Shortages on their dashboard.