You have several options when viewing the internal Event Calendar. By default, the view is the current Month view (see below).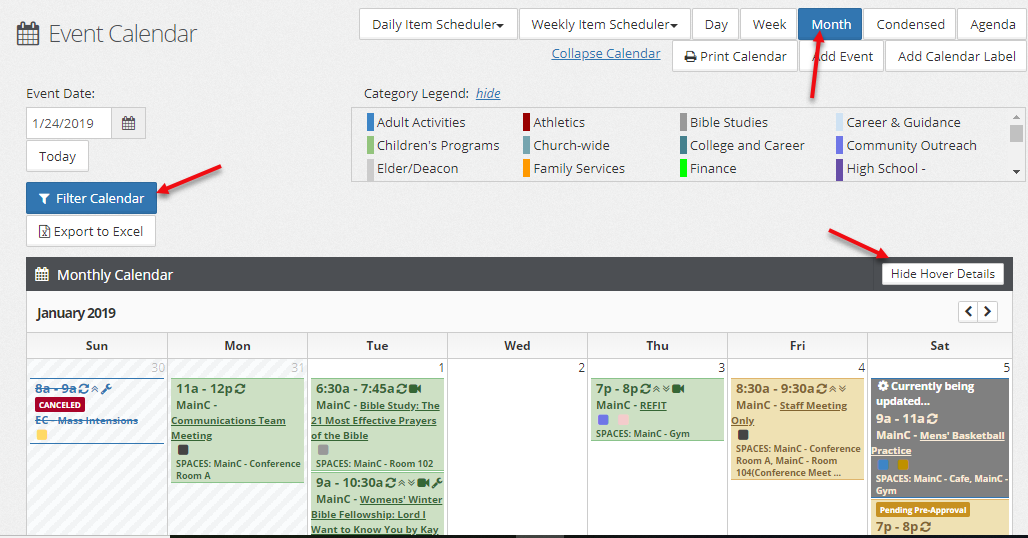 Other calendar views include:
Day - Day view of all of your events.
Week - This is a week's view of your events.
Condensed - This is great choice for printing your calendar and only showing the time and event name.
Agenda - This allows you to see one week at a time, beginning with current day.
You can easily export your calendar to Excel by clicking on the white "Export to Excel" button (refer to yellow arrow on the calendar image above). You even have options to collapse the calendar, hide the category legend and print!
You can easily filter the calendar by location, category, approval area, status and much more! Simply click the blue "Filter Calendar" button (refer to gray arrow on the calendar image above) and a new window will open, where you can select your filter options (see below).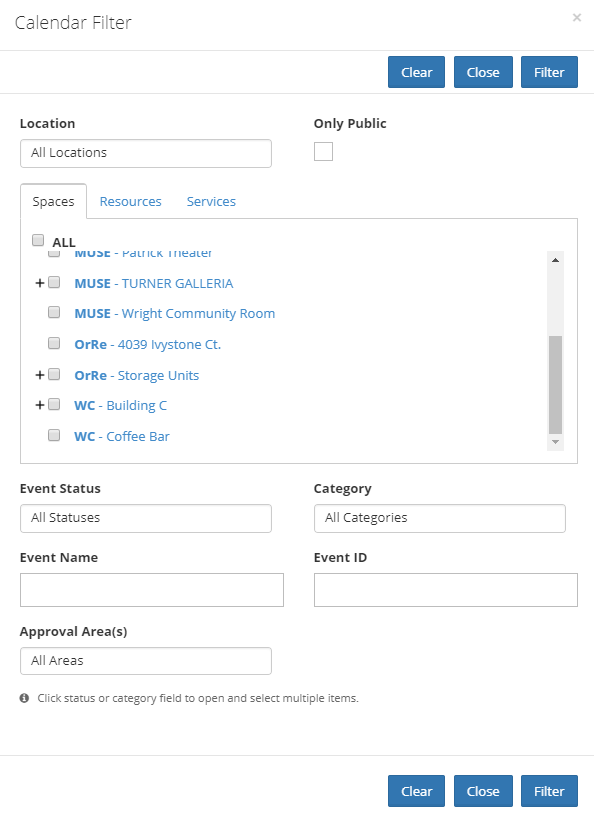 NOTE: When you filter the calendar, it will persist to the filtered view until you clear the filter!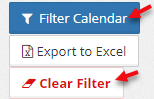 There is also a button at the top of the Calendar for Daily/Weekly Space Scheduler.  You will have the option to view all of your spaces, resources, or services to see what events are associated with them (see first attachment below).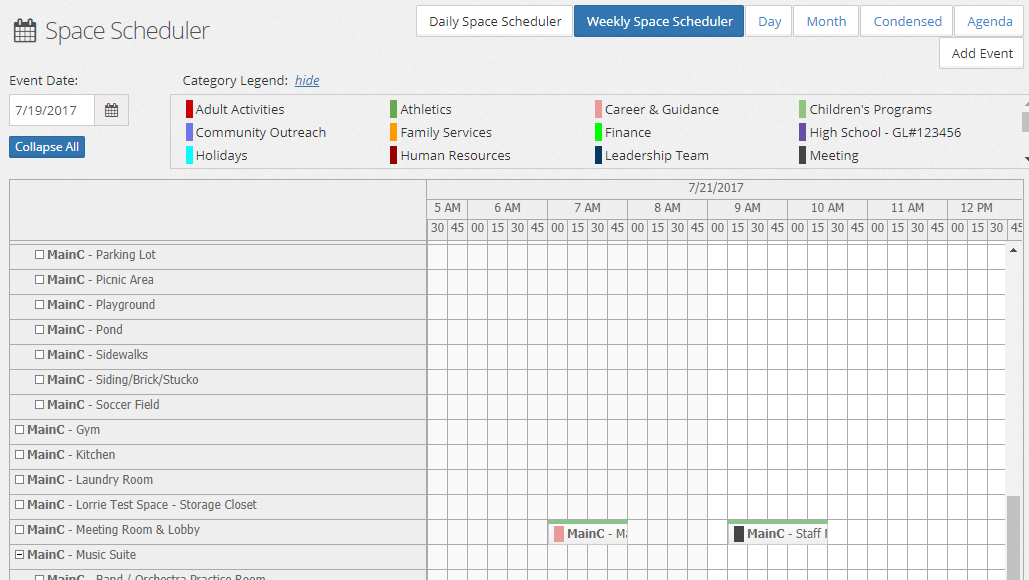 The above is a daily view of all Spaces and the hours of the day. The same colored bars will appear to inform you of events already in process (Approved, Pending and Conflict). If you hover on a colored bar you will see a pop-up of the event name. Click on any event to see more details.
NOTE: The Space Scheduler is also accessible from the Events section of the side bar.
HINT: You can begin the event setup process by double clicking on an open calendar Date/Time in the Space Scheduler.