This section will allow you to quickly find an available space to meet the number of attendees.
Click on "Find a Space", located on the left sidebar of your dashboard.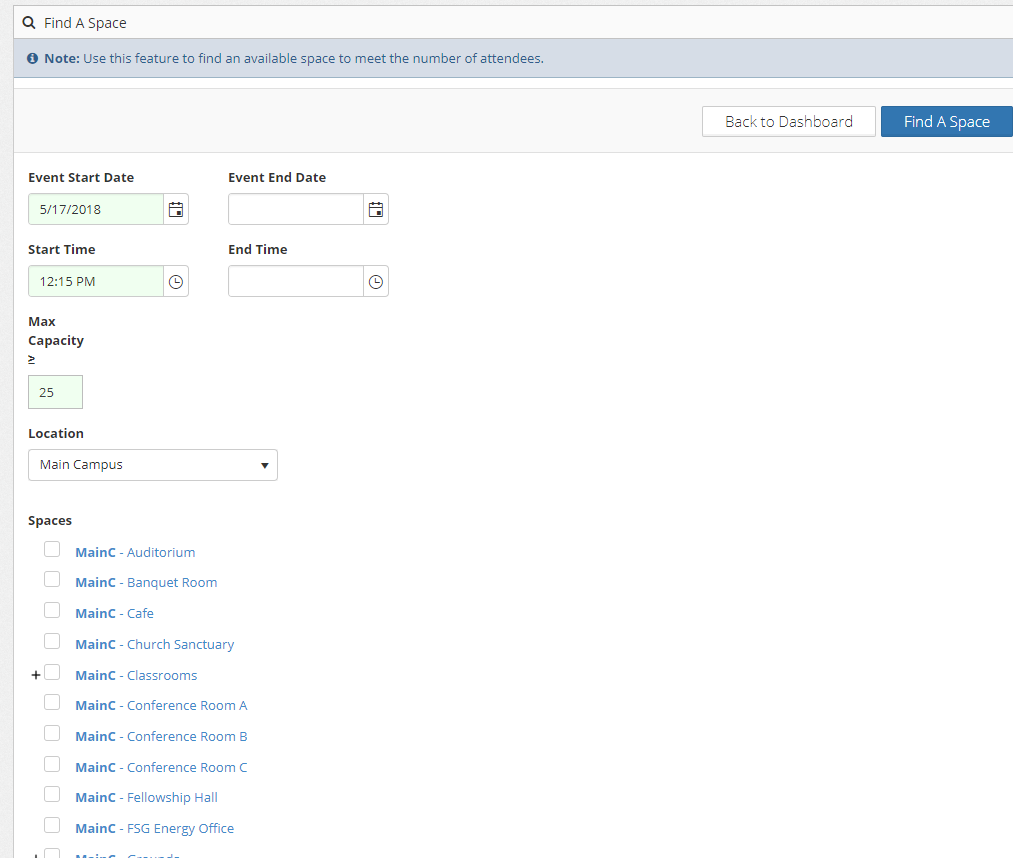 Select a date and/or date range and time range
Select the desired capacity that you are looking for
Choose your desired location from the drop-down or leave blank to include all (based on your user location permissions).
Select the desired spaces that you are looking for (optional)
Click Find a Space to initiate 
You will now see all available spaces with the max capacity that you desired. Once you choose the space you want, you have the option to choose "Create Event', which will take you to the Event Details page so that you can create your event. Your space will be pre-populated on the "Spaces" tab because you started from "Find a Space".