You can easily run an "Event Setup" report based on a date range and criteria selected.
To get started,
Click on Reports>Other Reports>Event Setup, located on the left sidebar of your dashboard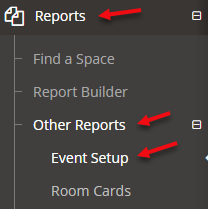 Select Date Range
Select your desired criteria 
NOTE: You can select one, some, or all within each of the fields (see above). Simply click inside the box and you will see a drop down menu to make your selections. You also have the option of deleting any selected item by clicking the "X" next to to your selection.
Next, you have the option to search for events that have "ALL" items that are selected below OR "Any" of the items selected below (with exception of Space Usage or Room Cards reports).

Finally, select your Output Options and click Run Report to initiate.
NOTE: These will look different based on the report you are running.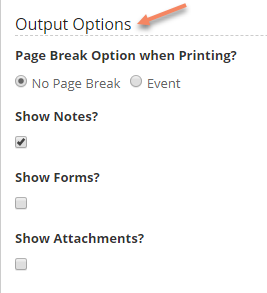 Here is an example of an event that was included within the report, based on the date range and output options selected.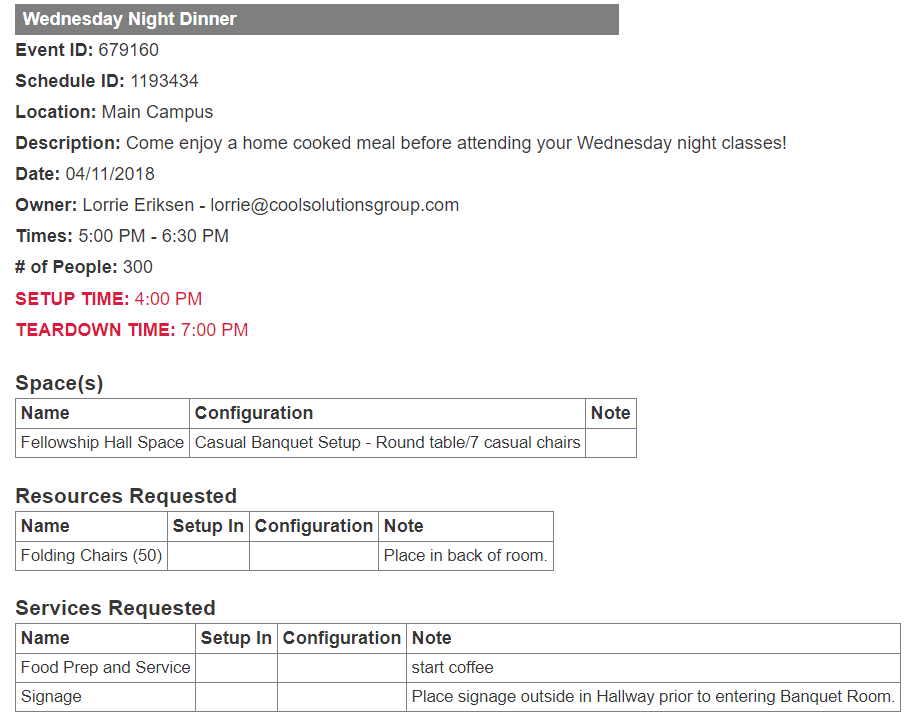 SAVING REPORTS:
You can also select Save Report which saves all of your selected criteria and adds it to a library (Saved Reports) for future use.  You can name the report and mark the report Public to share with other users within your organization or keep it Private (see below).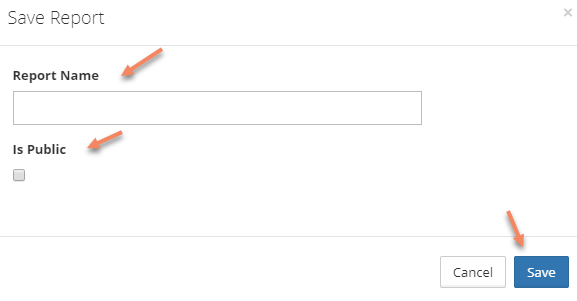 The Event Setup Report and Setup Tab
Once an event is in an approved status, the event setup report can be viewed for that event on the Setup tab and by clicking "Event Setup Report".

A couple of things when viewing the Event Setup Report:
You will only see the next occurrence date within the "Date" text area. If your event is recurring, you can click within the box to view the setup for other occurrences OR deselect the date within the text box to see ALL occurrences for the event. NOTE: If there is a description within the event, the description will show within the Setup report.
You can "Print" or "Email" the Setup Report