Within  every event, you can find the Event Summary tab as shown below, which shares a snapshot of information for present and future occurrences. 

The Event Summary includes an Occurrence Summary. You can view any summary for any particular date of a recurring event by simply clicking on any of the dates w/hyperlink in the summary.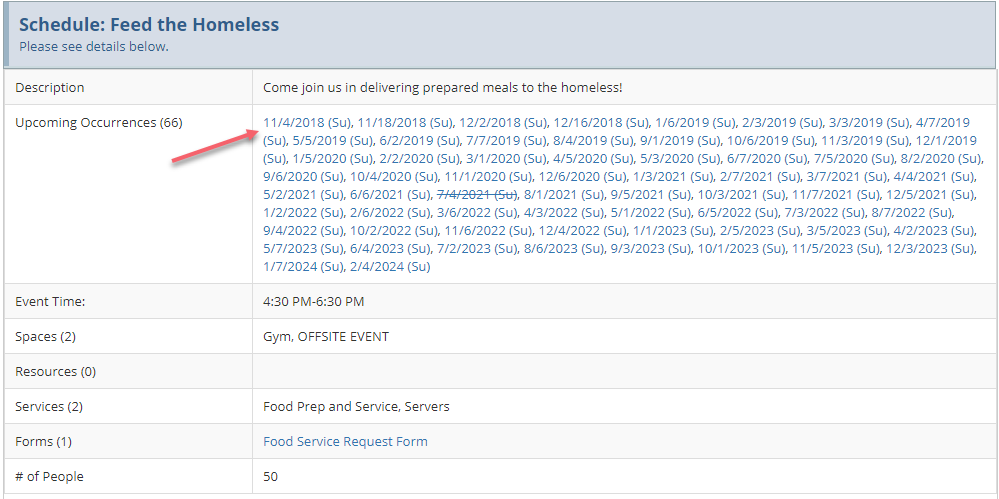 The new summary will be displayed, with items showing for that particular occurrence and you will have the option to email the summary by clicking the green "Email Summary" button on the top right of page. You also have the option of printing the Summary.