If you are an Admin and using Sub-Admins to approve items within their Approval Area, you may want to see where the hold up is with one or multiple item approvals.
When an event with items associated is pending, it is awaiting approval from a Sub-Admin(s) and/or Admin. Within the "Requires Administrative Approval" grid, you can click on the clock icon to the right of the Items...

...a new window will open, where you can view all pending items awaiting approval.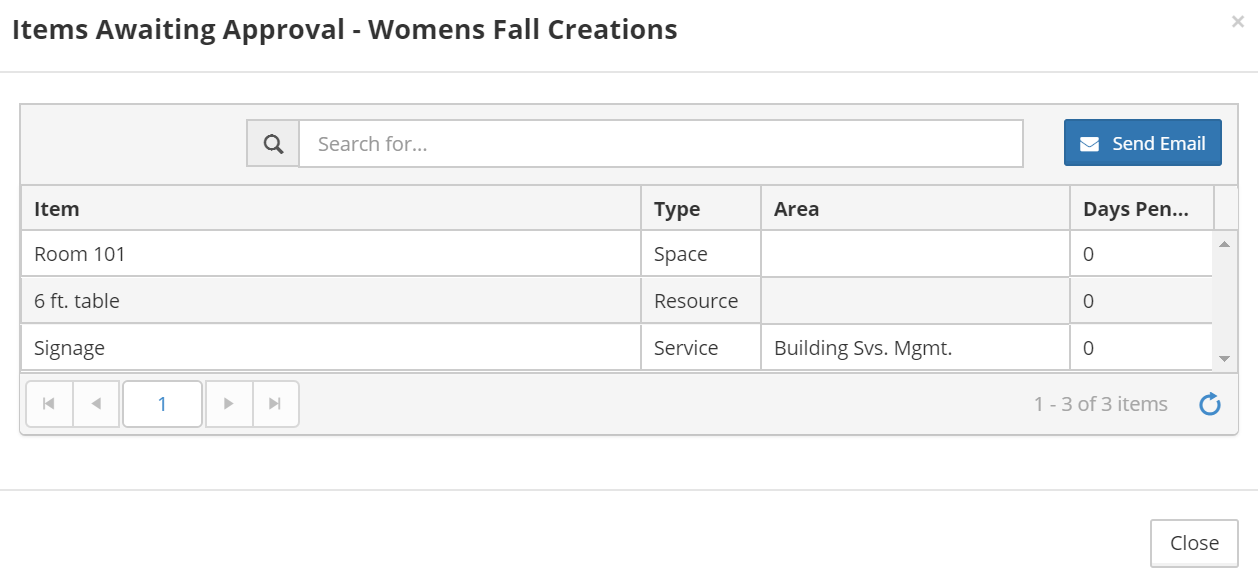 NOTE: You can send an email to any Sub-Admins or Admins that have pending items.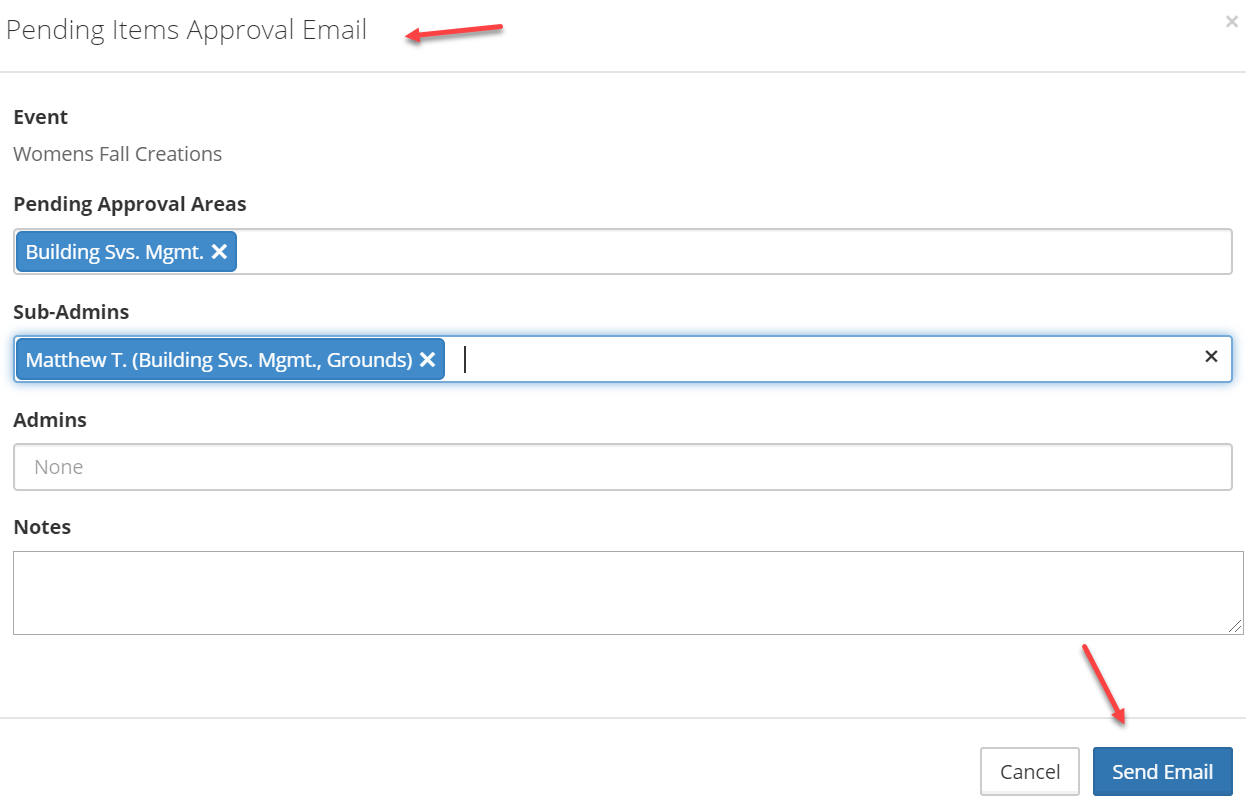 You can also expand the event by clicking on the "+" to see which items have been approved or need approval. 

Then, you can quickly view the items to see the Name of the item, the Item Type, Approval Area associated and Status!

NOTE: Using event conversations is great if anyone has questions as it is tied to the event.