Event Reminders
Reminder to Extend an Event: If your event is a recurring event over a period of time, you will have the option to receive an email reminder a month before your event ends (see first attachment below) so that you can extend the event by a few occurrences OR copy the event (which will automatically copy all the details) and select new dates to have the event continue fro a whole another year.
Best Practice is to have a separate event for each year/each school year.
This option can be set individually for each event as needed.
The event must be fully approved in order for the email reminders to be sent out on the appropriate day. 

This is what the email reminder looks like!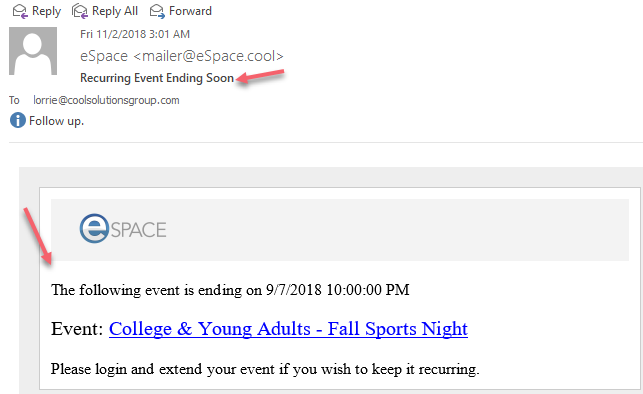 Reminder about an upcoming event: Reminders can be used if you want an email reminder to go to event owners, Admins, and/or Sub-Admins or contacts days or weeks before the event starts! You have full control of scheduling your event reminders! You can:
Select WHO you"d like to remind
Choose the number of days before the event that you would like the reminder sent, and
You can add reminder notes!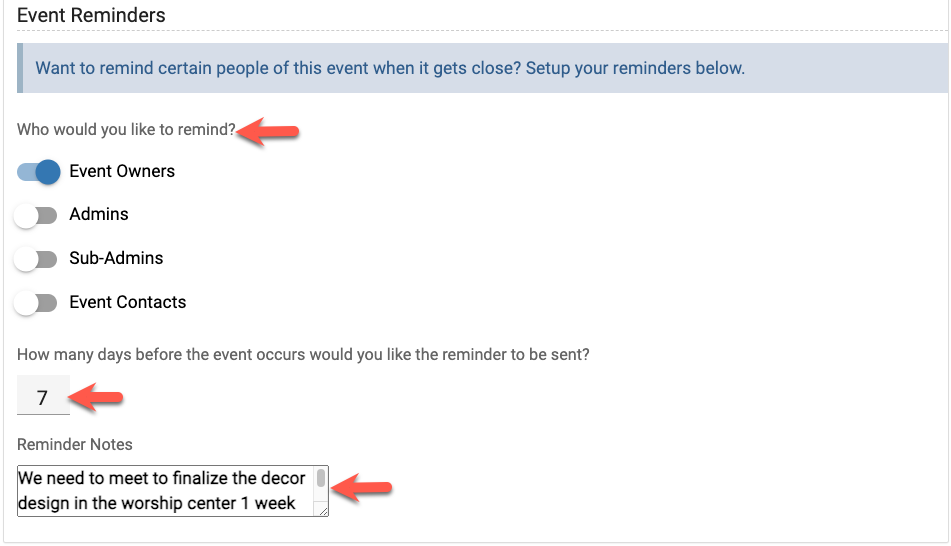 For internal users only, these reminders can also be found on the left sidebar of your dashboard by clicking Reminders. You can easily see how many unread reminders that you have to the right of "Reminders" as shown below.