Whether you're a facility manager, or simply someone looking to keep track of your Space's essential details, having a reliable and integrated solution can make all the difference, and Space Properties in eSPACE will revolutionize the way you manage and organize your space property information.
This feature gives you the ability to track, update, and organize a wide range of Space Property details. From the color of your walls to the type of flooring, dimensions, lighting fixtures, and more.
The following customer tiers include Space Properties
Deluxe: 5 standard Space Properties
Premium: 5 standard + 5 custom Space Properties
Ultimate: 5 standard + 20 custom Space Properties
More information about the pricing of tiers can be found at www.smartchurchsolutions.com/pricing
________________________________________________________________________________________________________________
Go to the left navigation bar > Settings > Advanced > Space Properties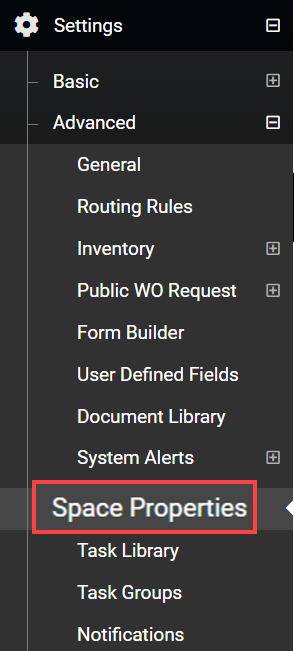 On the Space Properties page you will see the following:
All standard Space Properties listed in addition to any custom ones you add

Add New Space Property that can be added to existing or new Spaces

Quickly Hide or Display any Space Property on the grid for Spaces

Delete a Space Property

Edit a Space Property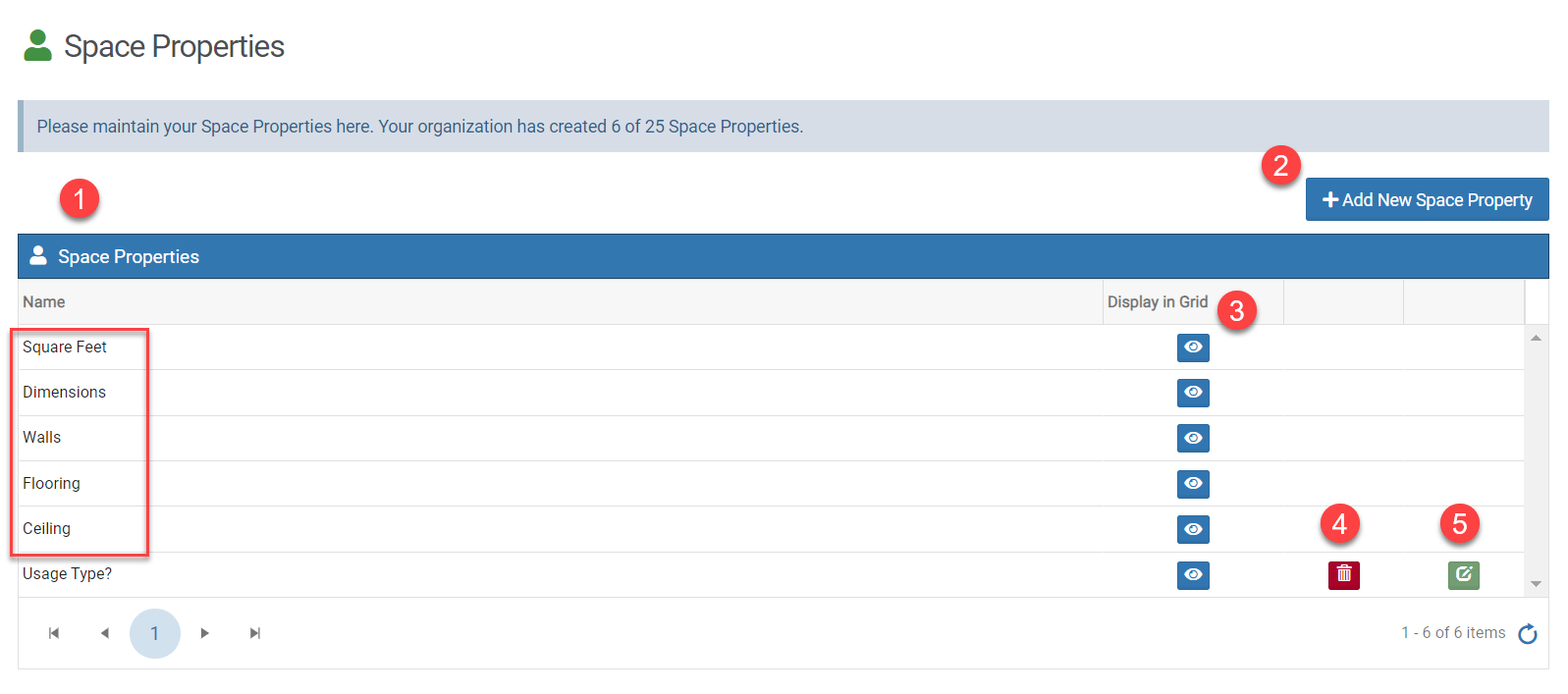 Now, go to the left navigation bar > Settings > Basic > Spaces to see Space Properties in action!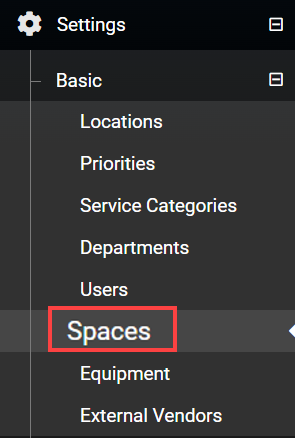 Updated navigation on this page will allow you to more easily find and manage each Space more efficiently!
From the Spaces page, you can see and do the following:
This indicates a column that has a dynamic tool to manage each Space
Once you hover over one of your Spaces, you will see three dots to the left , and once you click on them, you will get more options: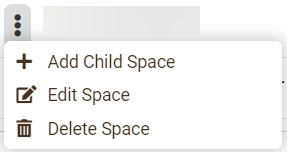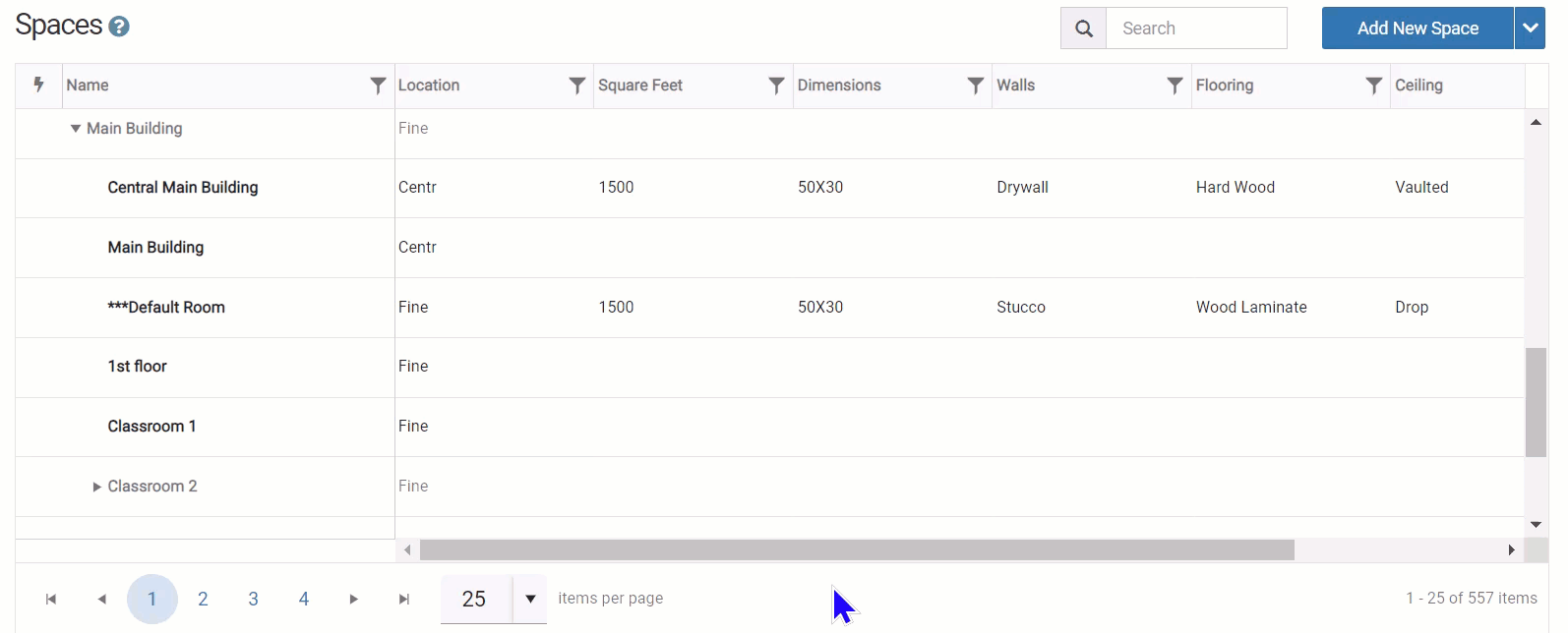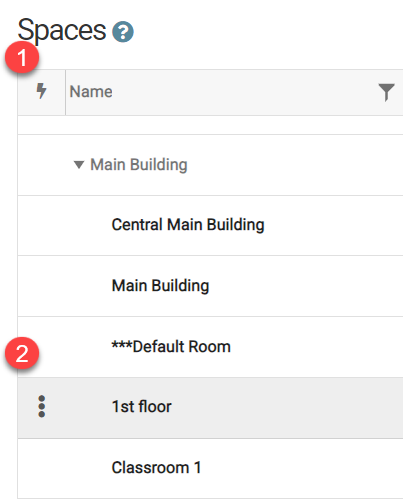 Next, you can see the following:
Space name (including Child Spaces)
Filter feature available at the top of each column (see below)
Location column indicates to which Location your Space belongs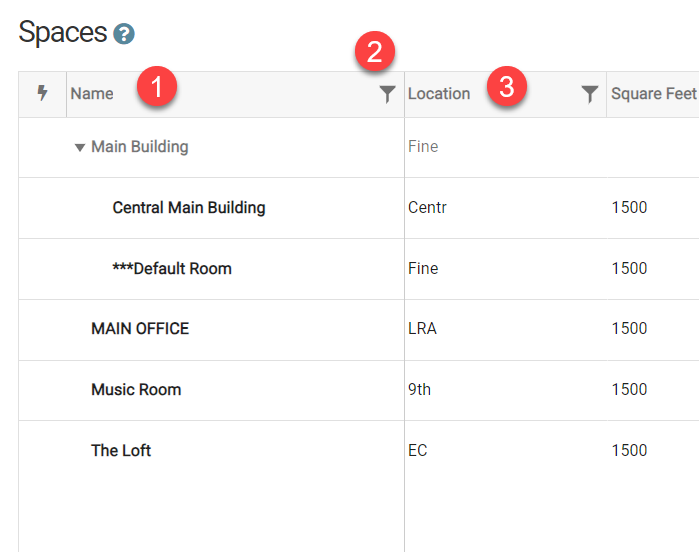 Lastly, notice the following:
The first of up to 25 Space Properties can be displayed
Search the entire Spaces page, including each Space, Space Property or any of the specific data
The button in the top right is where main actions for this page take place. By default, you can Add New Space, but you can also choose other options (like Export to Excel and Drag & Drop Spaces):