Welcome to COMMUNITeSPACE, your place to connect with your peers to learn, share, collaborate and sharpen your Facility Stewardship skills. We're excited that you're here. We all benefit from a healthy, vibrant community and we value your contributions. Our Community will provide open forums for idea sharing that will allow you to post and share experiences with your peers.
Accessing the community is simple as you just need to click the HELP>COMMUNITeSPACE dropdown from the upper portion of your screen.
Once selected, you will be taken to the home page of the community. We encourage you to begin with the topic titled Start Here! to learn a bit about how the community will work.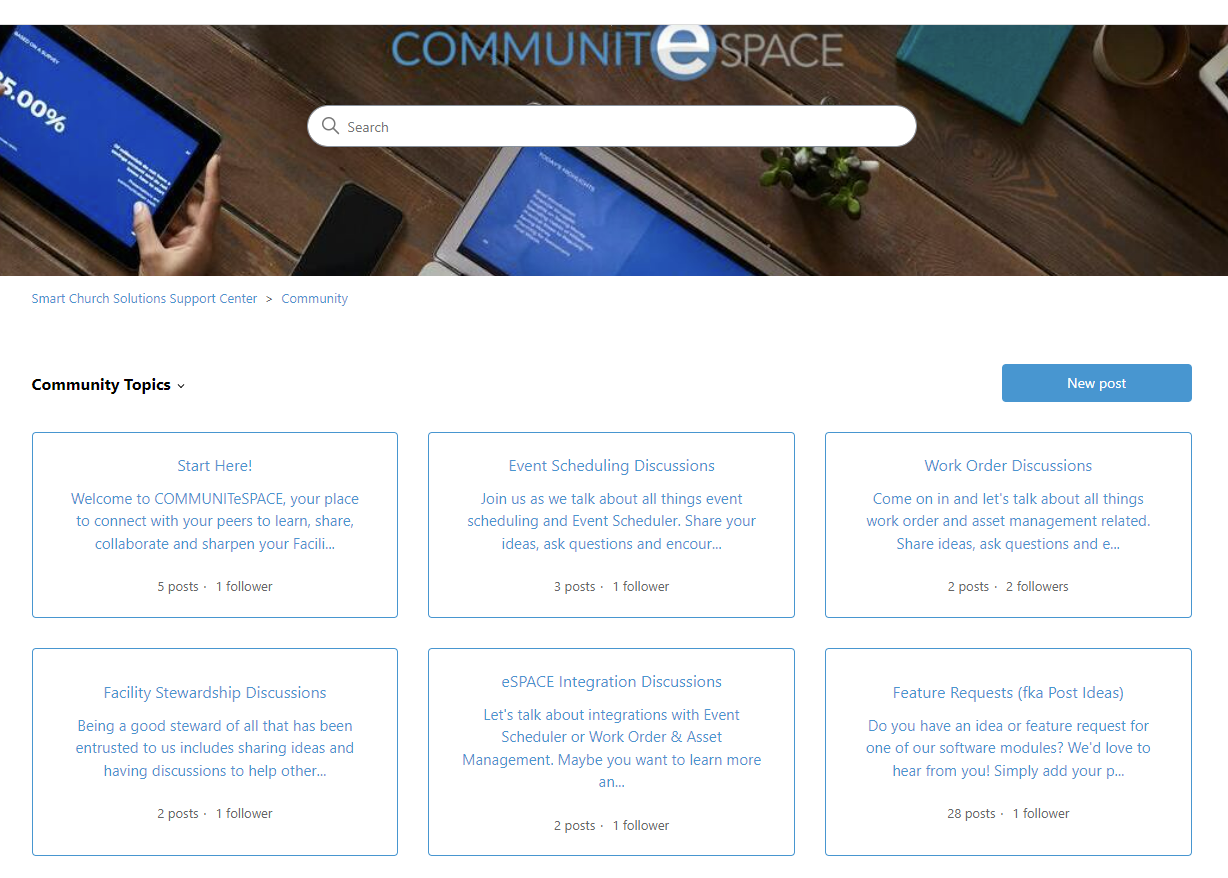 You will notice that there is a place for discussions related to event scheduling, work orders and asset management, facility stewardship and integrations. This is a spot for all of our users to share ideas, best practices, network, ask questions, etc. This is NOT a replacement for the customer support links that will remain at the top of the HELP>Support dropdown.
Post ideas has been reconsidered in this roll-out of the community and is now referred to as Feature Requests. You will notice a few ideas were migrated and can read the article on how it was determined which ideas were moved to the feature request area. There are several articles in this category that you may want to reference before you post your ideas or votes for others ideas.